HIGHLY RECOMMENDED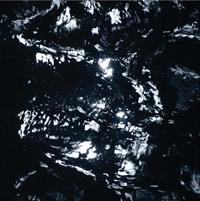 Duane PITRE
Bayou Electric
Mindblowing!! LP version. Edition of 500. Bayou Electric is the final installment in an unplanned trilogy, with Feel Free and Bridges maki . . . .


VARIOUS Turtle Records Pioneering British Jazz 1970-1971
Three British albums produced by Peter Eden and released in one year – 1970-1971 – are the matter of this a...




Jason KAHN Songline
An extended voice/ radical vocality album, Songline was recorded during one evening in the rooms of a former Swisscom te...




Bobby BRADFORD The Delaware river
Cornetist Bobby Bradford and saxophonist Frode Gjerstad have been performing together since they were first introduced i...




Giovanni Di Domenico A Little Off The Top
new album by the trio comprised of Giovanni Di Domenico, Peter Jacquemyn and Chris Corsano, recorded 31st October 2013 a...




Leslie WINER (1)
Leslie Winer is an artist and author living and working in France. Earlier releases include Witch (recorded in 1990, rel...




Morton FELDMAN Clarinet and String Quartet
Saltern returns with a gorgeous new recording of Morton Feldman's Clarinet and String Quartet (1983) performed by Anthon...




Maja RATKJE Celadon
A work of slowly evolving beauty that gradually unravels its meditative design. Recorded in 2013 in the mausoleum of No...




Matthew Watson Catch Me Daddy OST
"The crystal in men's heads / Blackened and fell to pieces. / The valleys went out. / The moorlands broke loose" --from...




Kit Wilmans Fegradoe Issa
Issa is the debut release from Bristol-based musician and composer Kit Wilmans Fegradoe. The magic in Issa comes from Fe...




VARIOUS Troglobatem Mixtape
Double cassette featuring almost all artists that performed at the epic Troglobatem Festival, Stuttgart, September 2015...




Jonas REINHARDT Palace Savant
On his sixth album, Palace Savant, Brooklyn producer Jonas Reinhardt (aka Jesse Reiner) undergoes a profound solo odyss...




INNERCITY ABABABABABABAS (Blue Lion Child)
Do you ever listen to a record and worry about its creator's sanity? Granted, it rarely happens, but in the case of Inne...




James Tenney Having Never Written a Note for Percussion
Rrose (Sandwell District, Eaux, Stroboscopic Artefacts) has found her own niche in the American techno underground. Her...




MIND OVER MIRRORS The Voice Calling
The Voice Calling is the new album from Mind Over Mirrors, the Chicago-based solitary reeling of Jaime Fennelly wit...




Andrea Taeggi Mama Matrix Most Mysterious
Italian artist Andrea Taeggi's Mama Matrix Most Mysterious is a rich exploration of tense, rhythmic minimalism. Unlike h...




Laurel Halo In Situ
Spherical collections of stars form around black holes in situ; that is, locally to their cosmic neighbourhoods. It is ...




Riz Ortolani La Danza Macabra
A deluxe edition of the soundtrack composed and directed by Riz Ortolani for the 1964 horror movie Danza Macabra (a.k.a....




Sir Ashleigh Grove The Nimply Power Sessions
Until now, Sir Ashleigh Grove has been shrouded in mystery, having only appeared on a handful of legendary compilations...




Robert Filliou Whispered history of art (1963)
One of the most innovative artists of the second half of the 20th century is given his legendary 1963 Whispered History ...




MACIUNAS ENSEMBLE 1976
The Maciunas Ensemble was founded in 1968 by Dutch musicians and sound artists Paul Panhuysen, Remko Scha and Jan van Ri...




Russell HASWELL As Sure as Night Follows Day
Double LP version. As Sure as Night Follows Day is Russell Haswell's landmark second album for the London-based Diagona...




MIAUX Above the High Rays
**shipping on Friday**"Miaux is the operating handle of Belgium's Mia Prce. Most of her prior recordings have been issue...




Jackson C. FRANK The Complete Recordings Vol 3
**shipping on Friday** Third of three double LP versions, housed in a gatefold sleeve. "Volume 3 contains three albums ...




Jackson C. FRANK The Complete Recordings Vol 2
Second of three double LP versions, housed in a gatefold sleeve. "Volume 2 contains Jackson's first recordings from 195...




Jackson C. FRANK The Complete Recordings Vol 1
**shipping on Friday** First of three double LP versions, housed in a gatefold sleeve. "While Jackson C. Frank's eponym...




VARIOUS Obscure Psychedelic Manuscripts from the Italian Cinema (1967-19
**shipping on Friday** A magnificent concoction of freak beat, baroque pop, heavy rock, LSD exotica, and other mind-mel...




VARIOUS Library of Sound Grooves: Jazz Expressions from the Italian Cine
**shipping on Friday** Italian films of the 60s were filled with jazzy grooves – no surprise, given that a good n...




Kostis Kilymis Bethnal Greener
Rekem Records presents the latest release by label producer Kostis Kilymis. Living in London since 2012, Bethnal Greene...