REVELATION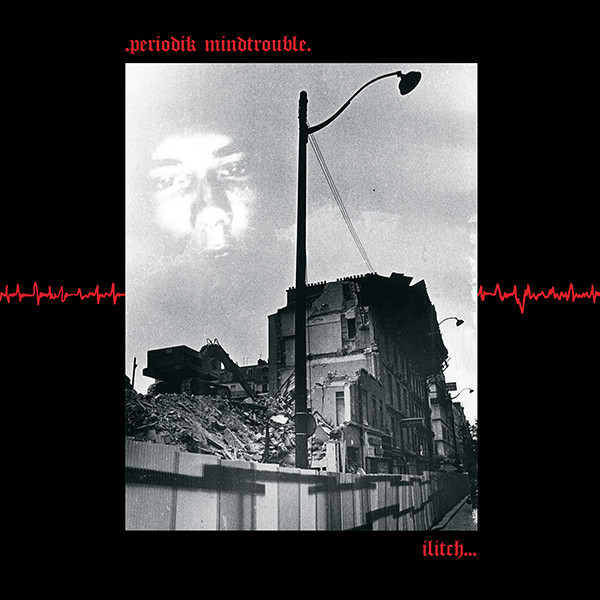 ILITCH
Periodikmindtrouble
Milestone!! Dreamy and cosmic, with long drones, deconstructed guitars and repetitive organ chords that are both bleak and mesmerizing, falling somewh . . . .
HIGHLY RECOMMENDED
Egisto Macchi
Citta' Notte
A wonderful blend of organic rhythms and weird electronic sounds from groundbreaking sound library artist Egisto Macchi – served up here on a re . . . .


Sandro Brugnolini Fantabulous
**First complete reissue of the unobtainable LP on Beat Records (Beat 002), with extensive liner notes written and signe...




Tarotplane First
Tarotplane is the solo project of Baltimore-based musician PJ Dorsey. First, his full-length debut, is a ...




Ornament Protest Music
Dense, roiling drone show from Joe DeNardo, who's best known as Growing but, adopts the Ornament moniker to signif...




Peter Brotzmann Alarm
First vinyl reissue of Alarm by the Peter Brötzmann Group, originally released on FMP in 1983. ...




Made To Break Before the Code
LP version. Improviser, composer, and saxophonist extraordinaire Ken Vandermark's group Made to Break ret...




Gerhard Heinz Schamlos
Previously unreleased soundtrack to Eddy Saller's 1968 sex-and-crime film Schamlos starring Udo Kier...




Geoff Krozier & The Generator Tranceformer
A a foundational piece of underground electronic music from Australia, which, remarkably, has not been available on viny...




Jean-Claude Vannier L'Enfant Assassin des Mouches (10th Anniversary Edition)
To mark its 2015 ten-year anniversary, the Finders Keepers label presents an improved, remastered repress, with updated...




Eric Feremans The Antwerp Killer
One of the rarest vinyl horror soundtracks of all time, 1983's The Antwerp Killer consists of remarkable homemade electr...




Keiji HAINO - Nasuno MITSURU - Ichiraku YOSHIMITSU After Seijaku
The Seijaku Trio of Keiji Haino (electronics, guitar, voice), Mitsuru Nasuno (bass, electronics) and Yoshimitsu Ichiraku...




Steve Lacy Quintet Last Tour
Steve Lacy (soprano saxophone), Irene Aebi (voice), George Lewis (trombone), Jean-Jacques Avenel (double bass)...




HARRY PUSSY Harry Pussy
Harry Pussy emerged out of the Florida swamps in 1993. Formed by Adris Hoyos and Bill Orcutt, the duo became legend...




ILITCH 10 Suicides
In 1980 Ilitch mastermind Thierry Müller released his second LP, 10 Suicides, on the French imprint S.C.O...




THE NECKS Vertigo
After more than 25 years of confusing the heck out of anyone who dares turn up to a concert expecting to hear a run-of-...




Bill ORCUTT Colonial Donuts
LP edition. Guitarist Bill Orcutt and drummer Jacob Felix Heule (Ettrick, Fred Frith, Sult) have been performing regula...




VARIOUS Evasion - A Journey Into Swiss Psych & B-Music
Holywax Records is proud to offer their first release, a compilation called "A Journey Into Swiss Psych & B-Music". ...




David S. WARE Birth Of A Being (Expanded)
"Birth Of A Being (Expanded) presents the essential first studio recordings by incomparable jazz saxophonist David ...




Norman Westberg 13
Room40 inaugurates its series of works by American guitarist and composer Norman Westberg with 13. Best k...




Michael Pisaro Mind Is Moving IX
Intonema is proud to present the first CD release of an album by a Wandelweiser composer in Russia ! In April 2013 Deni...




Gabriel Saloman Movement Building Vol. 2
Gabriel Saloman presents the second volume in his Movement Building trilogy, continuing the release of original composit...




AMM Spanish Fighters
Recorded at the festival Neposlusno (Sound Disobedience) in Ljubljana, Slovenia in 2012, the AMM duo of Eddie Prevost o...




Anthony Child Electronic Recordings from Maui Jungle Vol. 1
After melting minds since the mid-'90s with his beat-based productions, renowned techno producer Anthony Child aka Surge...




NORBERT MOSLANG Distinctly_dive
Time-served, Zurich-based improvisors, Norbert Möslang (Voice Crack) and Jason Kahn reprise their duo with 'Distin...




Libra Shock
Also known under the erroneous title "Schock", this LP is the soundtrack of Mario Bava's eponymous film, also his last ...




Raica Dose
**sold out at source** A former globetrotting DJ, Further Records founder Chloe Harris shelved that lifestyle and aesthe...




VARIOUS Uchronia: Field Recordings from Alternate Realities
Uchronia : The Unequivocal Interpretation of Reality, is a multi-dimensional project realized in Bamako by photographer ...




Lea Bertucci Light Silence, Dark Speech
Lea Bertucci - Light Silence, Dark Speech 7" €7.00 Lea Bertucci's debut album Resonance Shapes LP...




WALTER & SABRINA Play the hits from Danny Dark
Walter & Sabrina were responsible for one of the greatest musical cycles of the last decade, a mind-boggling masterp...