REVELATION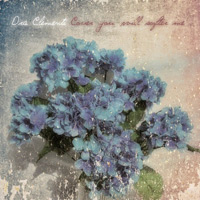 ORA CLEMENTI
Cover You Will Soften Me
Ora Clementi is the pen name of Canadian sound artist and improvisor Crys Cole and Australian performer and composer James Rushford. crys has previo . . . .
HIGHLY RECOMMENDED
J.D. EMMANUEL
Echoes From Ancient Caves
James Daniel Emmanuel is a sound artist from Texas who has released several cassettes, LP's and CD's since the early 1980's. His music is likened to t . . . .