REVELATION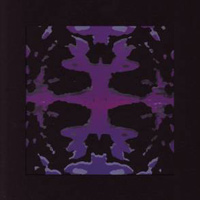 Robert Turman
Macro
Ultra-limited early Robert Turman archival release, Macro was originally going to be titled Roots, because it really goes back to what I was doing 40 . . . .
HIGHLY RECOMMENDED
Ellen FULLMAN
The Long String Instrument
Milestone reissue! Ellen Fullman began developing her installation The Long String Instrument in 1981, in search of tonalities that could not be achie . . . .


Paul Beauchamp Pondfire
"I grew up on my grandfather's farm in the Muddy Creek basin of North Carolina. My grandfather was Hubert James S...




EVEREST MAGMA Modern / Antique
Outstanding!!! New project, old friends: Everest Magma is the latest incarnation of the hypher-profilic man behind Rel...




Mecanica Popular Que Sucede En El Tiempo?
**shipping the next week** Behold, a cultishly coveted slab of freeform new wave dance/tape music from 1984 Madrid, Spai...




Evan PARKER The Hurrah
Otoroku is proud to present the second recorded outing from the universe shifting free jazz trio of Evan Park...




Viands Temporal Relics
**shipping on wednesday** "Viands is a spontaneous collaboration between two auteurs of Detroit's underground music sce...




Philip JECK Cardinal
**shipping the next week** Philip Jeck writes: "To make this record I used Fidelity record players, Casio keyboar...




MILK FROM CHELTENHAM Triptych of Poisoners
The first-time vinyl reissue of the sole album from UK DIY legends Milk From Cheltenham, originally released in 1983 on ...




Regis Manbait
Manbait is a survey of Regis's 2010-'15 productions and remixes for Blackest Ever Black. In addition to three ...




Ron Everett The glitter of the city
Ultra limited exacte replica reissue, a beat-digger's delight with loads of excellent drum breaks in this far out ghetto...




Jason KAHN Songline
An extended voice/ radical vocality album, Songline was recorded during one evening in the rooms of a former Swisscom te...




Bobby BRADFORD The Delaware river
Cornetist Bobby Bradford and saxophonist Frode Gjerstad have been performing together since they were first introduced i...




Giovanni Di Domenico A Little Off The Top
new album by the trio comprised of Giovanni Di Domenico, Peter Jacquemyn and Chris Corsano, recorded 31st October 2013 a...




Leslie WINER (1)
Leslie Winer is an artist and author living and working in France. Earlier releases include Witch (recorded in 1990, rel...




Morton FELDMAN Clarinet and String Quartet
Saltern returns with a gorgeous new recording of Morton Feldman's Clarinet and String Quartet (1983) performed by Anthon...




Maja RATKJE Celadon
A work of slowly evolving beauty that gradually unravels its meditative design. Recorded in 2013 in the mausoleum of No...




Matthew Watson Catch Me Daddy OST
"The crystal in men's heads / Blackened and fell to pieces. / The valleys went out. / The moorlands broke loose" --from...




ACID MOTHERS TEMPLE Benzaiten
Double LP version. Edition of 1000. Another smoker from Acid Mothers Temple & The Melting Paraiso U.F.O., in typical...




VARIOUS Troglobatem Mixtape
Double cassette featuring almost all artists that performed at the epic Troglobatem Festival, Stuttgart, September 2015...




Jonas REINHARDT Palace Savant
On his sixth album, Palace Savant, Brooklyn producer Jonas Reinhardt (aka Jesse Reiner) undergoes a profound solo odyss...




INNERCITY ABABABABABABAS (Blue Lion Child)
Do you ever listen to a record and worry about its creator's sanity? Granted, it rarely happens, but in the case of Inne...




James Tenney Having Never Written a Note for Percussion
Rrose (Sandwell District, Eaux, Stroboscopic Artefacts) has found her own niche in the American techno underground. Her...




MIND OVER MIRRORS The Voice Calling
The Voice Calling is the new album from Mind Over Mirrors, the Chicago-based solitary reeling of Jaime Fennelly wit...




Byron Westbrook Precipice
Precipice is Byron Westbrook's first long-playing record under his given name. Operating under the handle Corridors for ...




Andrea Taeggi Mama Matrix Most Mysterious
Italian artist Andrea Taeggi's Mama Matrix Most Mysterious is a rich exploration of tense, rhythmic minimalism. Unlike h...




Laurel Halo In Situ
Spherical collections of stars form around black holes in situ; that is, locally to their cosmic neighbourhoods. It is ...




Maki Asakawa Maki Asakawa
A stunning survey of the 1970s heyday of this great Japanese singer and countercultural icon. The "Queen of the Ja...




Riz Ortolani La Danza Macabra
A deluxe edition of the soundtrack composed and directed by Riz Ortolani for the 1964 horror movie Danza Macabra (a.k.a....




Sir Ashleigh Grove The Nimply Power Sessions
Until now, Sir Ashleigh Grove has been shrouded in mystery, having only appeared on a handful of legendary compilations...