REVELATION
ANIMA
Monte Alto
*A holy grail of free improvisation/spontaneous music reissued on vinyl for the first time in nearly 40 years, beautiful pressing housed in an elabo . . . .
HIGHLY RECOMMENDED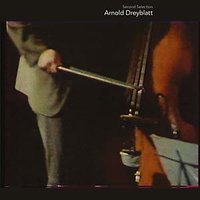 Arnold DREYBLATT
Second Selection
Oren Ambarchi's Black Truffle dig out a masterclass in minimalism from the extensive, unreleased archive of seminal American composer, Arnold Dreybl . . . .


Karin Krog Don't Just Sing - An Anthology: 1963-1999
Outstanding reissue. Double LP version. House in deluxe gatefold Stoughton tip-on jacket. Newly remastered audio. Includ...




SIGHTINGS Amusers and Puzzlers
After the release of their well-received ninth studio album, Terribly Well, and their successful month long European to...




Tor LUNDVALL The Park
Tor Lundvall's new album is about a park, an attempt to evoke a park, and involving field recordings of parks too....




Hans Essel Zeitfalten
Awesome!! After 2013's Saitensack LP, this edition showcases another long-running project by Darmstadt-based composer Ha...




Robert Schwarz The Scale Of Things
Distantly rooted in musique concrète, "The Scale Of Things" discloses an uncanny, multilayered sonic ...




John Fahey Blind Joe Death Volume 1
180-gram vinyl. "For several years major labels had been issuing records in both mono and stereo formats. By 1967 Takom...




Bernard Fevre Suspense
Long sought after by collectors, these reissues will be snapped up by a hungry public. The first thing one notices is th...




Riz Ortolani Cannibal Holocaust
Considered one of the most notorious films ever released and banned in over 50 countries for many years, Ruggero Deo...




Stelvio Cipriani Concorde Affaire '79
Stelvio Cipriani's soundtrack for Ruggero Deodato's "Concorde Affaire '79" is a masterpie...




Ken Camden Dream Memory
"Guitarist Ken Camden returns for his third solo album, continuing his explorations to seek out new techniques a...




CRYSTAL SYPHON Elephant Ball
"For decades, Crystal Syphon were, at most, a footnote in the music history books: a name on posters from the psychedeli...




STELLAR OM SOURCE Nite-Glo
Nite-Glo is the new offering from Stellar OM Source, the outré-minded music venture of Christelle Gauldi. Te...




Alessandro Alessandroni Killer Nun
Death Waltz Recording Company is proud to present yet another soundtrack from the video nasty age, guaranteed* to cause ...




Ghedalia TAZARTES La Bar Mitzvah Du Chien
Since his debut in 1979, French outsider artist Tarzatès sounds like nothing else a thrilling collection of meani...




Roger Doring Komplex
The project was created over two years in Seyðisfjörður, Iceland and in Berlin, Germany, and is an evolving...




Ennio Morricone Spasmo
Dagored follows its sold-out Record Store Day 2015 editions of this soundtrack with this transparent vinyl edition, pre...




Dennis Young Reel To Reel
Dennis Young is best known as the marimba player/percussionist for the legendary early 80s NYC band Liquid Liquid. "Reel...




KSIEZYC Ksiezyc
Second pressing, white vinyl. Finally here, this hard to classify outstanding Polish LP (meaning 'Moon') a r...




David TOOP Lost Shadows: In Defence of the Soul - Yanomami Shamanism, 1978
LP version!!! Mixed by Lawrence English. Recordings from 1978 by David Toop of Yanomami ritual songs, shamanistic ceremo...




Han BENNINK Fmp 0130
Shipping on Wednesday, June 17th. Pressed on 180-gram vinyl; presented in gatefold sleeve. Cien Fuegos presents a reissu...




Alvin LUCIER Dark Matter
Shipping on Wednesday, June 17th. I don't do anything special with the instruments. I don't use extended techniques. I u...




Steve REICH Music For 18 Musicians
Nonesuch re-issued Steve Reich's landmark Music for 18 Musicians, performed by Steve Reich and Musicians, on two 180-gr...




HELM Olympic Mess
Double LP version. Pressed on 140-gram vinyl. Olympic Mess is Luke Younger's third outing for the ever-stunning PAN impr...




Alessandro Alessandroni Alessandro Alessandroni
Italian gem on the highly sought after label Sermi. What we have here is Alessandro Alessandroni's extremely rare LP cal...




Gabriele Ducros Tower Of Power
"Freedom Power" (released in 1976 on Cometa too) is one of the most popular italian libraries of the '70s an...




Piero Umiliani La Ragazza Fuoristrada
Now in stock!!! This is the second movie with Zeudi Araya, filmed in a hurry to take advantage of the success of the pre...




Piero Umiliani Angeli Bianchi... Angeli Neri
Now in stock!!!! "Angeli bianchi... angeli neri" is one of the best results of the collaboration between Pie...




Francisco Lopez Untitled #300
Pressing of 300 copies on crystal-clear 200-gram virgin vinyl packaged in a custom letterpress jacket printed, die-cut, ...