REVELATION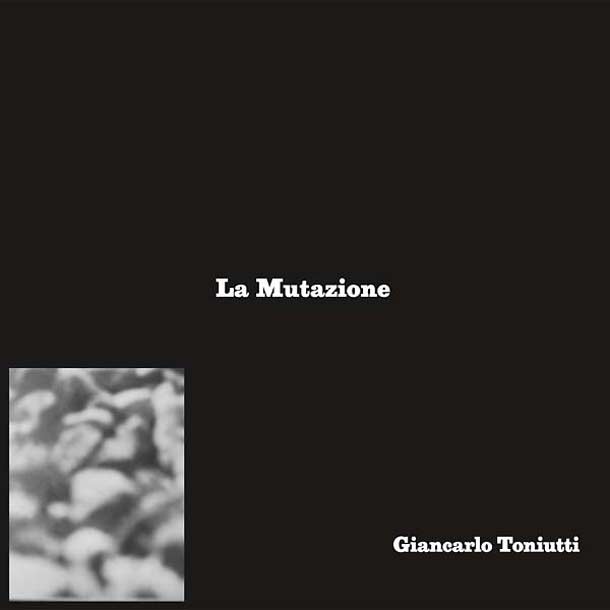 Giancarlo TONIUTTI
La Mutazione
A milestone originally released in 1985 on the legendary Broken Flag label, Giancarlo Toniutti's La Mutazione is renowned in certain circles as a clas . . . .
HIGHLY RECOMMENDED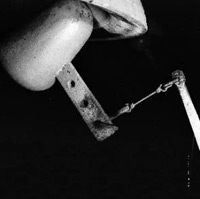 Charlemagne Palestine
Bells Studies
Edition of 400 copies. Includes original photos from the recording sessions. High up in a tower, accessible only by a spiral staircase that led to a . . . .


Joel Vandroogenbroeck Biomechanoid
2015 limited repress. Biomechanoid is the classic 1980 album by composer and flutist Joel Vandroogenbroeck. It's 1...




KOMODO HAUNTS Suijin
Komodo Haunts is the psychedelic drone solo project of Ollie Tutty (aka Mt. Tjhris), from Lincolnshire, ...




Piero Umiliani 5 Bambole per la Luna d'Agosto
2015 small repress, few copies available - 5 Bambole per la Luna d'Agosto" (5 Dolls for the August Moon), directed by t...




Fish From Tahiti Decal Baby
Decal Baby' is a compilation featuring a selection of cuts from Leicester's Fish From Tahiti. The songs were recorded a...




Phil JULIAN Trace
Phil Julian is a UK based sound artist, composer and improviser active since the late 1990's, with a prolific output und...




Rudolf Eb.er T.h.i.e.r
Special limited edition CDR for February-March 2015 Europe tour, featuring electronics and field recordings by Rudolf Eb...




Jim O'ROURKE Behold
Behold is the second collaborative release from Oren Ambarchi and Jim O'Rourke following the 2011 LP Indeed. Ambarchi a...




Senyawa Charles Cohen / Robert Turman rersions
Charles Cohen uses his Buchla Music Easel to replay Indonesian hardcore band Senyawa's "Di Kala Sudah." While enjoying ...




Sote Architectonic
Morphine continues to take us there, this time with a full-length album from Iranian producer, composer and sound artist...




Brian ENO The Equatorial Stars
Totally essential LP re-release for the first collaboration between Robert Fripp and Brian Eno in over 30 years, that ne...




Claudio Gizzi Andy Warhol's Flesh for Frankenstein
Dagored presents the first complete vinyl edition of Claudio Gizzi's sophisticated soundtrack for the ultra-cult film "F...




eRikm Ecotone
Both musicians have been active in the scene of improvised and experimental music for twenty years, both have been asto...




Casey Anderson Five Lines
The meeting of heavyweights of electroacoustic improvisation from Europe and the Pacific United States happened during ...




Tetuzi AKIYAMA Between Two
Tetuzi Akiyama (guitar) and Toshimaru Nakamura (no-input mixing board) of Japan and Switzerland-based American drummer J...




Batsumi Moving Along
Matsuli Music continues its reissue program of rare indigenous afro-jazz sounds from South Africa with the release of So...




Ndikho Xaba And The Natives Ndikho Xaba And The Natives
Ndikho Xaba was born in 1934 in Pietermaritzburg, KZN, South Africa. For thirty-four years — 1964 –199...




THE RITA Queen Sheets
Some time ago a colleague emailed me and informed me that an artist made a short video of herself knitting to The Rita's...




Climax Denial In The Abscence Of Self-Control
For over a decade, Climax Denial has been exploring a unique and evolving approach to the power-electronics genre. Begin...




Dan MELCHIOR All At Sea
We have been following Dan Melchior since the beginning with the Broken Revue, the collaboration with Billy Childish and...




DSR LINES III-II
During an early DSR Lines show in 1998, at a group exhibition where snot artists were elbowing themselves a way to the t...




Sigtryggur B. SIGMARSSON Avantgardegasse
"It has often been said, and we gladly repeat it again, here at the UE office tower, "Folks drive faster without a drive...




Andre VIDA Minor Differences
André Vida is a Berlin-based saxophonist, composer and lyricist. He has developed a series of practical approache...




Sam Kidel Untitled
Sam Kidel a.k.a. El Kid presents an extended drone work for the excellent Entr'acte label inspired by Henri Michau...




ULTRA Delirious Elaborations
An outstanding and truly lavishly packaged 4CD-Box collecting 1987-1997 material by the legendary ULTRA (Christoph Heema...




Jason CRUMER Ottoman Black
Ottoman Black is a masterful damn record, an album of midnight drones and true noise, a definitive statement that makes...




Sean McCANN Vanity Fair
Greetings, here we have Recital's inaugural release, "Vanity Fair," Sean McCann & Matthew Sullivan...




B.C. Gilbert/G. Lewis 3R4
In 1980, after three relentlessly creative albums, the members of Wire were at an impasse, unsure of how to push themsel...




Sir Richard BISHOP Solo Acoustic Volume Eight
2015 restock. "First new solo acoustic recordings from the master guitarist in years, SRB returns to familiar themes an...