Re-emerging from deep Fluxus celebrations in this 2012 summer, alga marghen realized that Philip Corner "Coldwater Basin" LP was instantly sold out. Could there be a better decision than issuing an alternative version of this masterpieces from the glorious 60s, by master of ecstatic music Philip Corner? If you fluctuated over sonic landscapes with the first version, then "Coldwater Basin No.2" will knock your socks off! More intense that Whitehouse, more liquid than your wildest dreams.


"Remember? When you made these things at home, on the best equipment you or your other poor friends could find? And you had that Japanese tape recorder with built-in mike; indeed that was the only piece of furniture on your tatami floor on the Lower East Side that summer of 1961".
"Coldwater Basin No.2" by Philip Corner.
Again, a home recording of water running from a faucet into a sink. New York City, the Lower East Side, sometime in the 60s.
With Bill Fontana still on microphone.
"And I always dreamd of passing an entire night bathed in this… It was never long enough".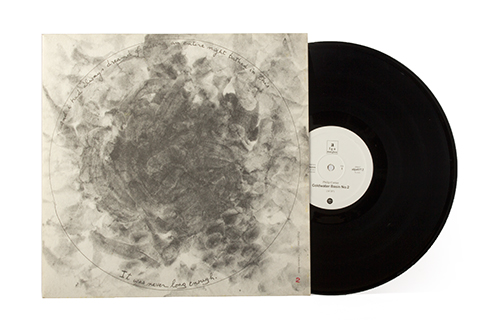 Edition limited to 310 copies with front sleeve design and calligraphies by Philip Corner..