A real masterpiece finally reissued, this classic minimal music album is now available again on vinyl for the first time since the '70s. La Monte Young, widely acknowledged as the father of musical minimalism, is one of the most influential contemporary composers. Yet he has strictly monitored his own discography and his music is rarely heard. Born in a log cabin in rural Idaho in 1935, Young became a key figure in the New York underground art scene of the early 1960s. He made vital contributions to the Fluxus movement and initiated the use of lofts as performance venues. Most important of all, his exploration of sustained tones, unorthodox tuning, high volume, and long duration changed the course of 20th-century music and ushered in new ways of listening. This LP, initially issued on the French Shandar label in 1973, is a crucial document, preserving two manifestations of Young's pioneering creative imagination. Its sounds lift the listener out of routine temporality into a prolonged and personal here and now; an intimate kind of time that no clocks can measure. The first side contains a performance by the Theatre of Eternal Music in which the voices of Young and his partner Marian Zazeela are combined with the trombone of Garrett List and the trumpet of Jon Hassell.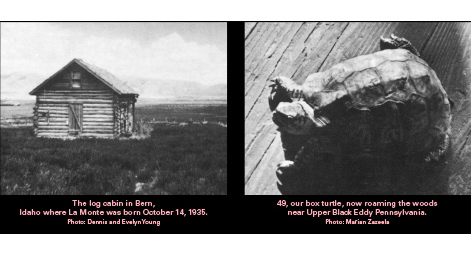 Although the immediate impression created by the music is that it changes little, close listening reveals intricate activity in the high harmonics where unexpected patterns and phantom melodies skitter across the surface of the music's enveloping drone. Young and Zazeela developed their vocal technique through their intensive discipleship of North Indian singing master Pandit Pran Nath, and traces of that influence can be heard in their subtle ornamentation of the sustained tones. Unadorned sine waves form the Drift Study on the second side of the LP.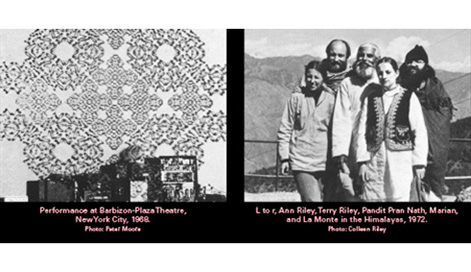 To a seated listener this Drift Study seems a very pure form of minimalist musical drone, but if one moves around the space in which the piece is playing, dramatic variation in the loudness of different frequencies will become apparent, while the listener's movement will itself alter the structure of air molecules in the room, affecting the way the piece is heard. It's a fascinating probe into the nature of sound, hearing, and spatial awareness. "My own feeling is that if people aren't carried away to heaven I'm failing" --La Monte Young, 1966. First reissue. Edition of 1000. Licensed from FGL Productions. Remastered by Equus. Lacquer cut by Rashad Becker. Preserves original artwork. Includes insert with new, exclusive liner notes by Julian Cowley. Layout by Jeroen Wille. Includes download code.