During the years 1980-87, German trio Die Tödliche Doris was absolutely legendary in the Berlin underground music and art scene. Embodying the pure, obscure spirit of "neue deutsche welle," their releases and live shows revealed a raw post-punk sensibility with performance art. Die Todliche Doris are still widely considered one of the most radical, intelligent and influential German avantgarde bands of the last two decades. Now this DVD brings the music of the legendary, long unavailable LP Gehörlose Musik from 1981 back to life -- in the guise of gestures, signs, interaction and movement. Each DVD is hand-numbered and available only in a limited edition of 1,000 -- once gone, will be gone forever. In November 1998, Wolfgang Müller, founder of Die Tödliche Doris, decided to re-release the band's sought-after and long unavailable first vinyl LP. However, not as sound, but as a gesture: sign language interpreters Dina Tabbert and Andrea Schulz translated and reshaped the lyrics and music of the album using nothing but signs and gestures. The result of this transmutation is a "soundless" music, expressed entirely within and through the body. Many hearing-impaired people -- and an equal amount of those who could hear just fine -- made their way to the Prater at the Berliner Volksbühne to witness this process as part of a series of events called Gehörlose Musik (music for the deaf or "soundless music"), initiated by "Freunde guter Musik" (friends of good music). And the result is no dance, no performance, no music -- it constitutes a new form of art defying conventional definition. The DVD can be played in sign language option, or music option and also contains an interview with Wolfgang Müller as well as a 24-page booklet with writing and photographs. Comes encased in a slip-lid box with banderole. Format: DVD 5; Language: German; Subtitle: German/English; Format: NTSC, 4:3, Region: 0; Time: ca. 60 min. Booklet: 48 pages, German/English.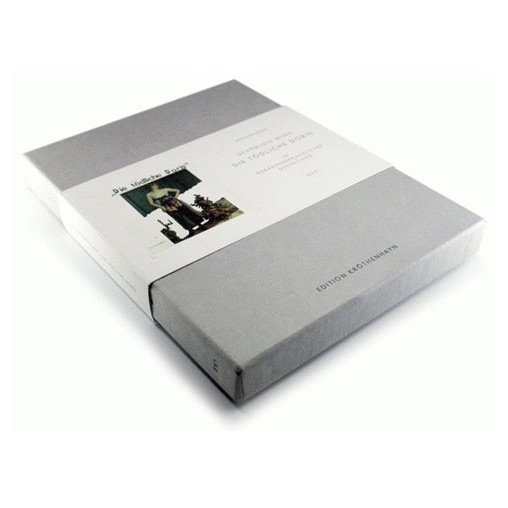 Notes
Tracklisting
This is the re-release of the LP " " from 1981 as a sign language translation and interpretation for deaf people and also some kind of a new performance art. It was filmed in November 1998 in front of an audience at Volksbühne, Berlin.

The DVD can also be played with the sound of the " " LP.

Limited to 1000 hand-numbered copies. Includes an interview with Wolfgang Müller and comes with a 48-page book.
There are no tracklisting associated with this item