Musica Manifesto n. 1 (Box Edition)
Label: Die Schachtel
Format: BOX (Lp + Book + CD)
Genre: Electronic
Out of stock
**Due to incredible demand Die Schachtel decided to repress other 50 copies of this deluxe edition. It will be ready to be shipped at the end of January. Everything about this edition is ace, from concept to execution. Limited deluxe box which includes the LP pressed on a stunning clear Red Vinyl + CD + a tabloid with info, a poster, and an additional 72-pages large-format book in Italian end English by Bruno Stucchi / Dinamomilano on the poster art of France's May'68, lavishly designed and printed on ivory pulp paper** Originally issued in 1969, none of Luigi Nono's works illuminate this radical consciousness and concern better than his seminal Musica-Manifesto N.1. Now reissued for the first time by die Schachtel in collaboration with Archivo Storico Ricordi, it is revolution led by one man – a window into the creative and political potential of sound. Nono's music emerged from the ashes of war – a voice in a social and intellectual landscape trying to cope with what had been, and build itself anew. While most of his contemporaries divorced themselves from the political forum, focusing themselves on more abstract concerns, Nono's work was vocally political from its earliest days – first as explicitly anti-fascist, pointedly embracing Marxism (he officially joined the Communist Party in 1952), before, as 60s and 70s unfolded, becoming a voice in the international worker and student struggles and the fight against the Vietnam War.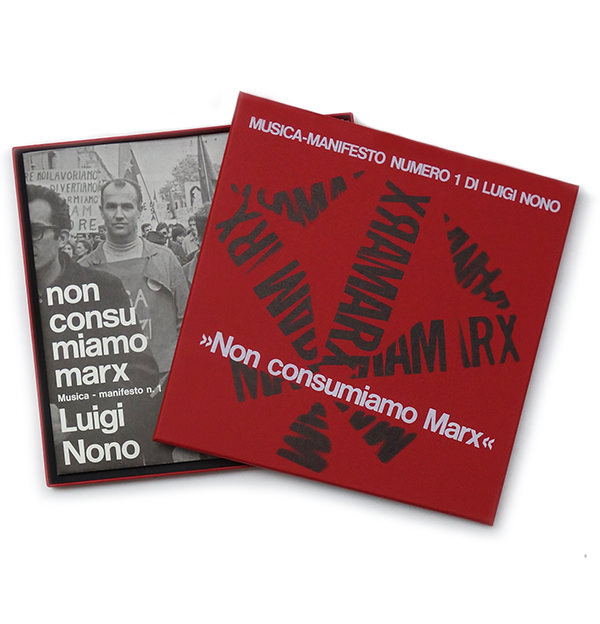 It's hardly coincidental that a work as important and powerful as Musica-Manifesto N.1 emerged at the time it did. It is among the greatest sonic culminations of 1960's, composed and released just before the decade's end – emotion, empathy, and politic, manifesting as some of the most forward thinking and radical sounds and structures of their day. Nearly half a century on, what is says, and how its says, remain startling fresh. Luigi Nono's Musica-Manifesto N.1, original intended to be the first part in a suite which never appeared, was commissioned by the communist administrated town of Chatillon-sous-Bagneux, in France, during the Spring of 1969. The work, manifesting in two parts, can be understood as snapshot of its moment – incorporating texts taken from the walls of Paris in May, 68, read by Edmonda Aldini against the voices of Communist leaders like Che Guevara, Ho Chi Minh, and Mao, as well as recordings of the riots and protests which occurred at the Venice Biennale in June, 68 – the materiality of the streets and political struggle taking form as the sounds whistles, howls, shouts through a megaphone, and battles with the police, joined with the history of the movement from which those events sprang via a lyrical poem, Mattino (Morning) by Cesare Pavese, one of most important Italian anti-fascist intellectual voices during Second World War, sung under the instruction of the composer by Liliana Poli and Kadigia Bove.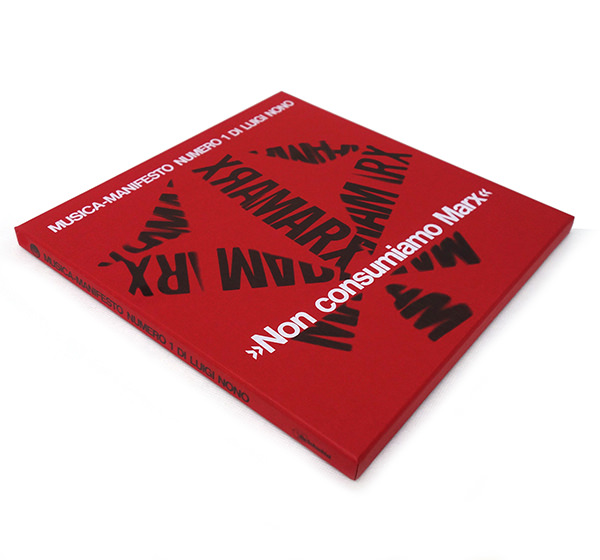 Both sides of Musica-Mainifesto N.1, Un volto, e del mare and Non consumiamo Marx, are works for magnetic tape, the first archived through careful editing to achieve a singular polyphonic complexity, while the second utilizes manipulation of its source material through filters and modulators, played against electronically generated sounds. The cumulative result remains a legendary culmination of avant-garde practice and political struggle – an astounding, immersive, and thought proving body of sound, which remains as relevant today as the day it was made.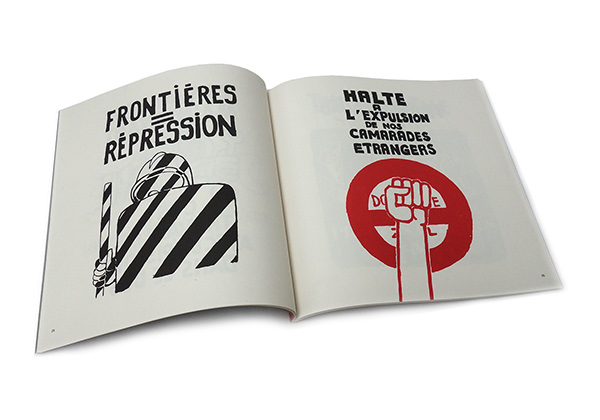 Long considered, with Pierre Boulez and Karlheinz Stockhausen, to be one point in the trinity of the post-war avant-garde, Luigi Nono was, without question, one of the most important and singular composers to emerge in the years following the Second World War – defining the zeitgeist, taking the his idiom into startling new territories, while standing decidedly apart. Nono's music infused the avant-garde with a sense of emotion and moral consciousness which had been previously unheard, seeking to join advanced forms of music in the social struggles of every day life. Unlike most of his peers, the composer was political in everything he did. His music is a rallying call of the left.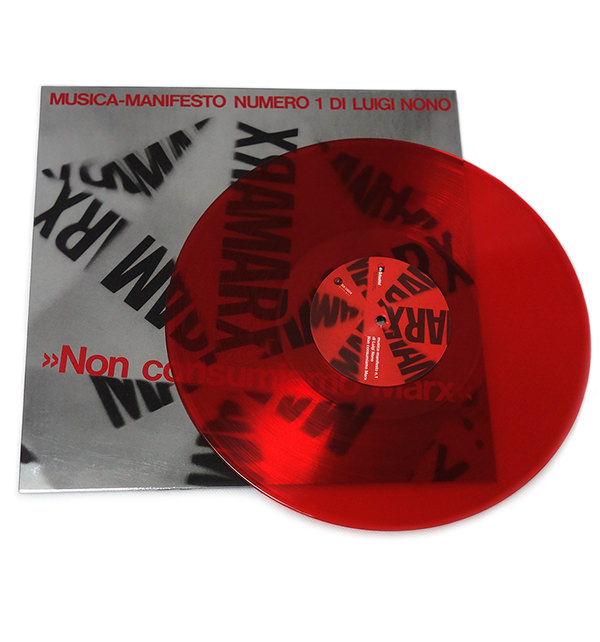 Not to be missed at any cost.