**in stock, very last ones** This double LP, released by NERO magazine and Shady Lane Productions, gathers selected materials, both texts and audio recordings, from Phil Collins's project of the same name, for which Collins collaborated with guests of Gulliver, a self-described "survival station for the homeless" in Cologne, Germany. There, Collins installed a phone booth for free and unlimited local and international calls, on the condition that the conversations would be recorded and anonymized. Collins sent selected material to an international group of musicians, to serve as the starting point for original songs that he then presented as 7"s in specially-designed listening booths overlooking Cologne's central train station. Collins produced the work for his 2013 solo exhibition In every dream home a heartache (curated by Anna Brohm), at Museum Ludwig in Cologne, where he first presented it. The work is a headfirst dive into a city, tuning in to its many unheard stories. Having worked for a homeless magazine in the 1990s, Collins has a long-standing interest in issues relating to these communities. Bringing to the fore the lyrical and narrative potential of the human voice when it stands in for those subjects of city life who are purposefully ignored and routinely overlooked, he dramatizes the moment of communication as an emotional and ambivalent exchange. On January 5, 2001, Gulliver opened in a railway arch under the Hohenzollern Bridge, in the immediate vicinity of Cologne's main train station, the banks of the Rhine, and the old town. Gulliver is the first institution of its kind in Germany, offering a wide range of services with unusually long hours of operation.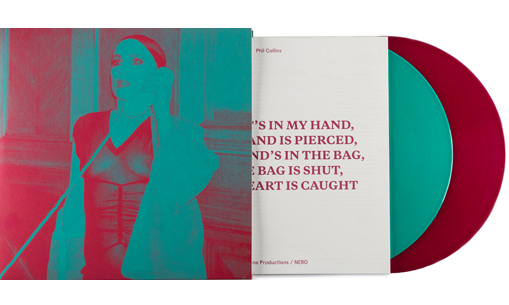 Collins's project includes contributions by legendary figures Scritti Politti, David Sylvian, Lætitia Sadier, and Damon & Naomi; trailblazing experimental and indie acts Demdike Stare, Planningtorock, Maria Minerva, Heroin in Tahiti, Pye Corner Audio, and Peaking Lights; and local heroes Elektronische Musk aus: Köln, Pluramon, and Cologne Tape; as well as a special guest turn from the original German superstar, Julia Hummer. The double LP is pressed on 140-gram colored vinyl and includes all of the original tracks and music by those who partook in the project. It's presented with a 29 x 29 cm, 24-page, 400-gram booklet containing critical texts by Mark Fisher and Florian Schneider, an extract from the original telephone conversations, images of the 7"s, and photographs of the Gulliver center. The LPs and booklet are housed in a glossy four-color gatefold sleeve.

In the work of Phil Collins, people address the camera performing simple or absurd actions, which often makes use of music and pop culture such as film melodramas, reality TV, talk shows and karaoke to explore social situations and transcend definitions of language, social status and locality. Over the past decade, Collins has developed projects in Iraq, Palestine, Serbia, Turkey, Indonesia and Colombia, where the media he uses takes on different forms and opens up complex readings of local situations; yet what sets his works apart is the intensive way that he works with his subjects and the locations in which they are made.

In all the different strands of his practice Collins investigates the perils of representation and the emotional core of such seemingly transparent media as video and photography. Instinctively distrustful of the camera and its effects, yet responsive to its potential as an instigator of relationships, his works often revolve around a convocation of individuals. Complicating both the myth of aesthetic autonomy and the fantasy of art as in itself political, Collins films, photographs, installations and live events appropriate the documentary tradition and elements of popular culture, such as pop-music and dance, to establish an immediate and humorous connection with the participant and viewer. Throughout, Collins displays a disarming mix of critical conscience, exuberant charm and an ambivalent empathy with his subjects. Recent projects have included a disco-dance marathon in Ramallah, the re-recording of a Smiths album in Bogotà with local musicians to produce a karaoke machine for fans, and a press conference with former reality participants.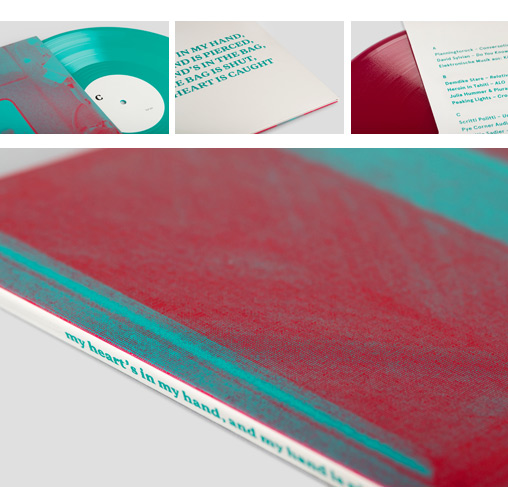 Collins is based in Berlin and Cologne, where he is a professor of video art at the Kunsthochschule für Medien. His works are held in significant public collections such as, among others, Tate Gallery, London; Museum of Modern Art, New York; and Walker Art Center, Minneapolis.