'Sukram Gurk' was the title chosen for the Siloah second LP. It was the name of Markus Krug spelled backwards. Markus' name was chosen because it was the one that sounded better phonetically to the ears of the trio. The sound of the album takes it all one step further, turning into an electric storm, yet retaining the free psychedelic improvisation feel of its predecessor.
The Wah Wah reissue is made in cooperation with Thom Argauer family, it has been cut from the original master tapes, has original artwork (improved by printing it over a mirror finish silver cardboard), features an insert with photos and liner notes and comes in a strictly limited edition of 500 copies only.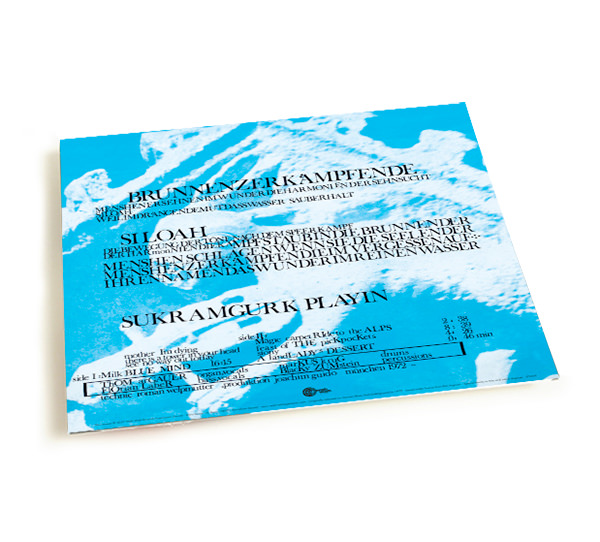 Notes
Tracklisting
· ANALOGUE LACQUER CUT FROM REEL TO REEL MASTER
· BONUS 7" EP WITH NON-LP TRACKS
· FAITHFUL REPRODUCTION OF THE ORIGINAL GLOSSY LAMINATED SLEEVE AND ORIGINAL ARTWORK
· INSERT WITH PHOTOS AND LINER NOTES
· 500 COPIES ONLY!
There are no tracklisting associated with this item