*restocked* Tempo is a 3CD box set recorded live during a 4-hour performance at the Rothko Chapel in 2013. Following up on the group's Live at the Rothko Chapel from 2011, this release shows the group expanding into a much longer form. MURAL consists of Australian windplayer Jim Denley, with Norwegians Kim Myhr (guitar) and Ingar Zach (percussion). They first performed in 2007 in Madrid, and have made concerts around the world since. The trio has released two critically acclaimed records.
After two successful concerts at the Rothko Chapel and a CD-release on the Chapel's own publications, the trio visited the chapel in Houston, Texas for the third time in April 2013. Wishing to challenge traditional concert formats, they decided to play a four hour long performance in the chapel. The result was so satisfying to them that they decided to release the music as a 3CD-box set.
The music that was played in the chapel is an expansive and patient form of music, far beyond any traditional entertainment formats. In an abyss of time, MURAL's music was not only elevated to another level; one could say that in these long durations, it finally came to its own right. Rothko's paintings from the Rothko Chapel can be seen on the front cover of the release.
"Houston's pan-faith Rothko Chapel has inspired several musical works, notably Morton Feldman's piece of the same name. I visited the chapel in 1996, a magical experience I'll never forget. In the hour or so my girlfriend and I spent there, only one other person came in, and we were able to lose ourselves in the tranquillity of the naturally lit space and the great, static, ineffable blocks of colour.

All this amounts to an admission that I feel inexcusably proprietorial towards Rothko's last canvasses. My vision of how to represent/respond to them in sound is going to affect my reaction to anyone else's. Mural – Jim Denley (various wind instruments), Kym Myhr (12-string guitar, zither) and Ingar Zach (percussion) – have recorded there previously, and in 2011 they returned to play for four hours plus a coda, eventually omitting the first section from the recording. They clearly love and respect the paintings, but sometimes their sonic reactions seem too busy, especially early on the first CD ("Second Hour"). And yet, concentrate on small areas of the canvasses and there is movement: flickering, unpredictable changes which Mural reflect. If I heard this performance out of context I'd thoroughly embrace it.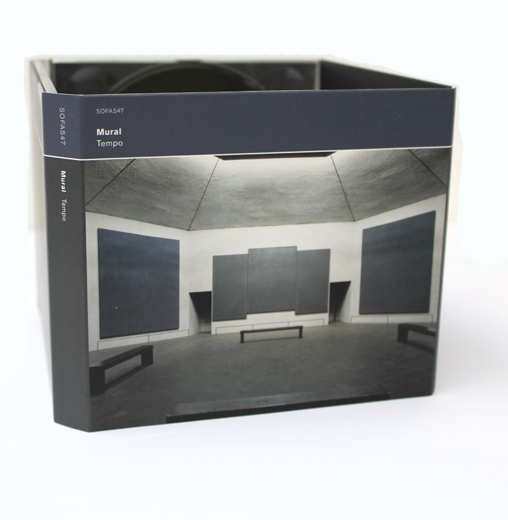 A compelling culmination, the third disc ("Fourth Hour") begins with sparse, tentative, crystalline sounds. Soon, oceanic low register crescendi engulf you – just as those giant swathes of apparently monochromatic paint absorb you – until suddenly you are through to the other side, a serene world where you float alongside airy, gently pulsating tones, plaintive scratched string patterns and half-heard activity glimpsed in the corner of your ear. Here, as elsewhere, Zach makes substantial, effective use of the gran cassa (a bass drum on which the vibrations of the head are electronically fed back, sustaining the sound and allowing control of decay rates and feedback), though his insistent throbbing on the second disc ("Third Hour") feels inappropriate. When that fades into the background, this piece, which opens with arresting, keening sax calls, is pervaded by mysterious, brumous timbres, with fine work from Myhr. The coda evokes visions of a submerged landscape. Barry Witherden" The Wire