**17 CDs, 1 DVD and 250 pages of histories, chronology, testimony and commentaries by the band, sundry contemporary documents, and rare photographs – in a sturdy box.** This collection brings together in an inexpensive and definitive edition the full contents of all earlier releases, with the addition of a further 60pp booklet of newly unearthed, or commissioned, band commentaries, pictures and other documents prepared specifically for this box - as well as re-mastered versions of all the studio CDs and the rare bonus CD (Cabinet of Curiosities), which came with the subscription edition of earlier live boxed set.
This collection offers a major retrospective of one of Britain's most resilient and elusive bands - and a redress to the rather over-tidy story told on their 5 officially released LPs.
Like Frank Zappa or Harry Partch, Henry Cow were mavericks, working without compromise at the edge of their field and systematically breaking the rules and conventions that restrained it. In the 40 years since they disbanded, their work has acquired a formidable reputation, leading finally to this definitive collection – which replaces a chaotic mass of degraded bootlegs with properly mastered, carefully selected and thoroughly annotated lost projects, compositions and performances. And Henry Cow was, above all else, a live band.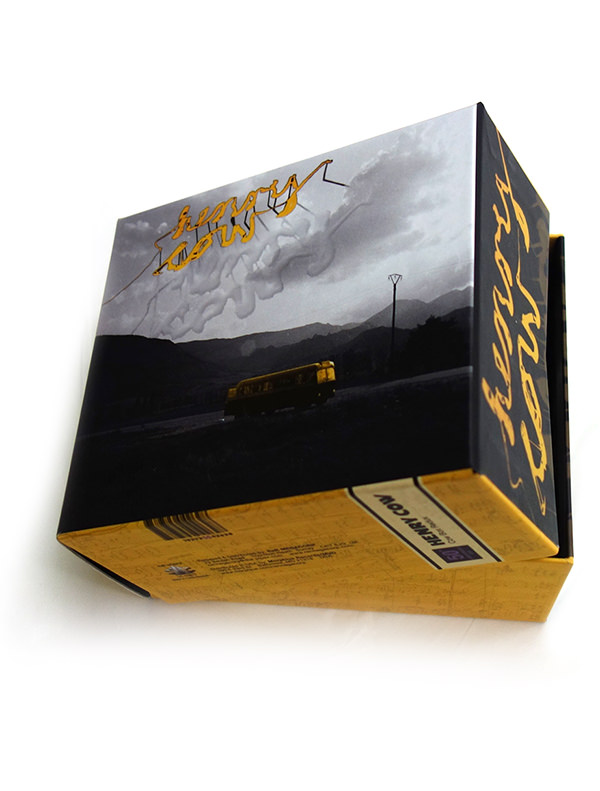 Released also to coincide with the publication by Duke University Press of Benjamin Piekut's book Henry Cow: The World is a Problem.