Volume 2 of the definitive collection of unreleased recordings, unrecorded compositions, one-off events, radio and concert recordings. These four CDs and one DVD cover the period from 1976 to 1978 and include the legendary Stockholm and Bremen radio concerts, many otherwise unrecorded late compositions, and the only known video ever made of the band (a complete 75 minute concert from 1976). With a substantial 60-page book of information, unpublished photographs, documents, recollections and substantial notes written by Lindsay Cooper, Georgie Born, Chris Cutler, Franco Fabbri, Fred Frith, Tim Hodgkinson and Chris Wangro.
The 40th Anniversary Henry Cow Box Set is a nine-CD plus one-DVD limited edition box set by English avant-garde rock group Henry Cow, and was released by RÄ"R Megacorp in January 2009. It consists of over 10 hours of previously unreleased recordings made between 1972 and 1978 from concerts, radio broadcasts, one-off projects, events and the studio. Included are new compositions, over four hours of free improvisation, and live performances of some of Henry Cow's original LP repertoire. Chris Cutler, of Henry Cow and Recommended Records, planned and coordinated the whole project. Assembly of the recordings began in the mid-1990s and were edited by Cutler. He also prepared and edited two books that are included in the box set. Bob Drake remastered and, where possible, non-invasively remixed the original recordings at Studio Midi-Pyrenees in France between 2004 and 2008. The box set was expected to be ready before the end of 2008 to coincide with the 40th anniversary of the formation of Henry Cow, but the discovery of additional material delayed its release. Volume 6 of the box set, Stockholm & Göteborg was released separately by RÄ"R Megacorp in September 2008 in advance of the box set's release.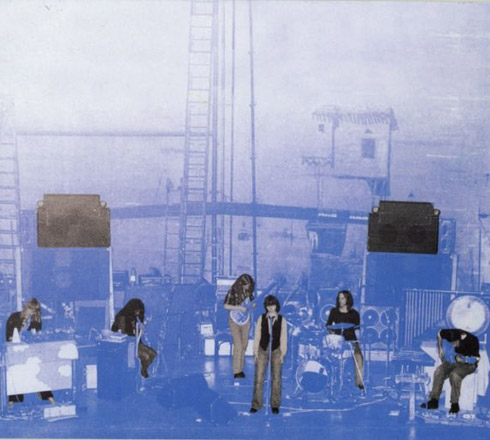 Notes
Tracklisting
Part 2 of 40th Anniversary Box-set.
Comes in a cardboard box with 5 discs in jewelcases and a 60-page book inside.
Discs have individual numbers: HC12, HC13, HC14, HC15 & HC16 (DVD).

Tracks 1.01 to 1.07 and 1.12 to 1.14 were recorded for Tonkraft at a concert in Stockholm (the radio box says Goteborg) on May 9, 1977 and broadcast June 8 and 11, 1977.
Tracks 1.09 to 1.11 were recorded for Tonkraft at a concert in Goteborg on May 28, 1976 and broadcast July 14 and July 17.
Track 1.08 was mixed up at some stage along the way and the version used was from the NDR Jazz Workshop, Hamburg concert on 26th March 1976.
NOTE: After mastering this CD we realised that the version of Ottawa Song used on it was in fact from the Hamburg Radio recording; the files somehow got mixed up or mislabelled. Mea Culpa. This also means that John is not playing bass on tracks 1.09 to 1.11 - these tracks feature only Cooper, Cutler, Frith and Hodgkinson.

Tracks 2.01 to 2.03 were recorded at Wandsworth Town Hall in London on February 13th 1977.
Track 2.04 was recorded at De Piek in Vlissingen on May 22nd 1977.
Tracks 2.05 to 2.07 were recorded at the Salle des Fetes, Chaumont on November 25th 1976.
(All the above tracks were recorded, probably to cassette, by unknown audience members.)
Tracks 2.08 to 2.11 were recorded at the Melkweg in Amsterdam on December 16th 1977, also most likely to cassette by an unknown audience member.
Track 2.12 is an unidentified late recording, probably from Italy in May/June 1977, taken from a cassette.

Tracks 3.01 to 3.14 recorded at the Sendesaal, Studio F, Radio Bremen on 22nd of March, 1978 for New Jazz Live. Transferred from the original stereo tapes.

Tracks 4.01 to 4.04 and 4.10 (source unknown, but probably Italy, outdoors, and certainly in June or July 1978).
Tracks 4.05 to 4.09 were recorded at the Rock In Opposition Festival at the New London Theatre, Drury Lane, London on March 12th 1978 on a Revox A77 with a pair of Nakamichi microphones.
Track 4.11 was almost certainly recorded in Cervia on the 23rd of July, 1978. Source of recording unknown but probably a cassette made in the auditorium.

DVD recorded 25th August 1976 at Vevey, Switzerland. This is the only known video recording of Henry Cow.
There are no tracklisting associated with this item