75 Dollar Bill
The New York based duo of Che Chen and Rick Brown, 75 Dollar Bill, return with Power Failures, their first full length since 2020. Issued as a beautiful double LP by Karlrecords, and possibly their best record to date - taking on expanded explorations and a greater sense of abstraction - across its four sides we encounter Chen and Brown interweaving hypnotic polyrhythms and complex tonal collisions, with occasional (and brilliant) contributions from "Little Big Band" mainstays Steve Maing, Sue Garner, and Barry Weisblat, as well as Yasi Perera on synths and Yo La Tengo's Ira Kaplan on guitar. Raw, direct, and artistically monumental, it's high among our favorite records of the years.
By Bradford Bailey, 22 August 2023

Founded in 2012 as a duo by Che Chen - issuing slow building, elastic lines of modal guitar - and Rick Brown - hammering complex polyrhythms from a plywood box - over the last eleven years 75 Dollar Bill has remained a sublime musical metaphor for the melting pot of NY; an evolving conversations between its expanding and contracting line-up of collaborators, and the numerous musical touchstones that they fold into their midst. From the quiet rumble of their beginnings, they have risen to become one of the most exciting bands on the global scene. Over the years, 75 Dollar Bill has delivered four astounding LPs - "Wooden Bag", "Wood/Metal/Plastic Pattern/Rhythm/Rock", "I Was Real", and "Live At Tubby's" - as well as three brilliant, limited edition cassettes, ranging from material produced by the duo of Chen and Brown, to large ensemble works by their "Little Big Band", which often includes as many as ten players. Their latest, "Power Failures" - a beautiful double LP issued by Karlrecords - splits the difference, encountering the duo joined occasionally by a small number of players: Little Big Band mainstays Steve Maing, Sue Garner, and Barry Weisblat, as well as Yasi Perera on synths and Yo La Tengo's Ira Kaplan on guitar. Filled with a deep sense of abstraction and elevated compositional rigor, while retaining all the immersive, ecstatic heights that make 75 Dollar Bill the joyous musical experience they are, this might possibly be their best record to date.




75 Dollar Bill has always been a collision of worlds, rooted in the diverse creative backgrounds of the two singular minds steering its ship. Che Chen is a decades deep veteran of the NY experimental music scene with collaborations with Tony Conrad, Keiji Haino, Jozef Van Wissem, Robbie Lee, Tetuzi Akiyama, Chie Mukai, Aki Onda, Tashi Dorji, and many others under his belt, while Rick Brown has remained, for roughly 40 years, a driving force within the wilder regions of rock, having been central to seminal projects like Run On, Fish & Roses, and Timber, as well as the noteworthy percussion project, Les Batteries, with Charles Hayward (This Heat / Camberwell now) and Guigou Chenevier.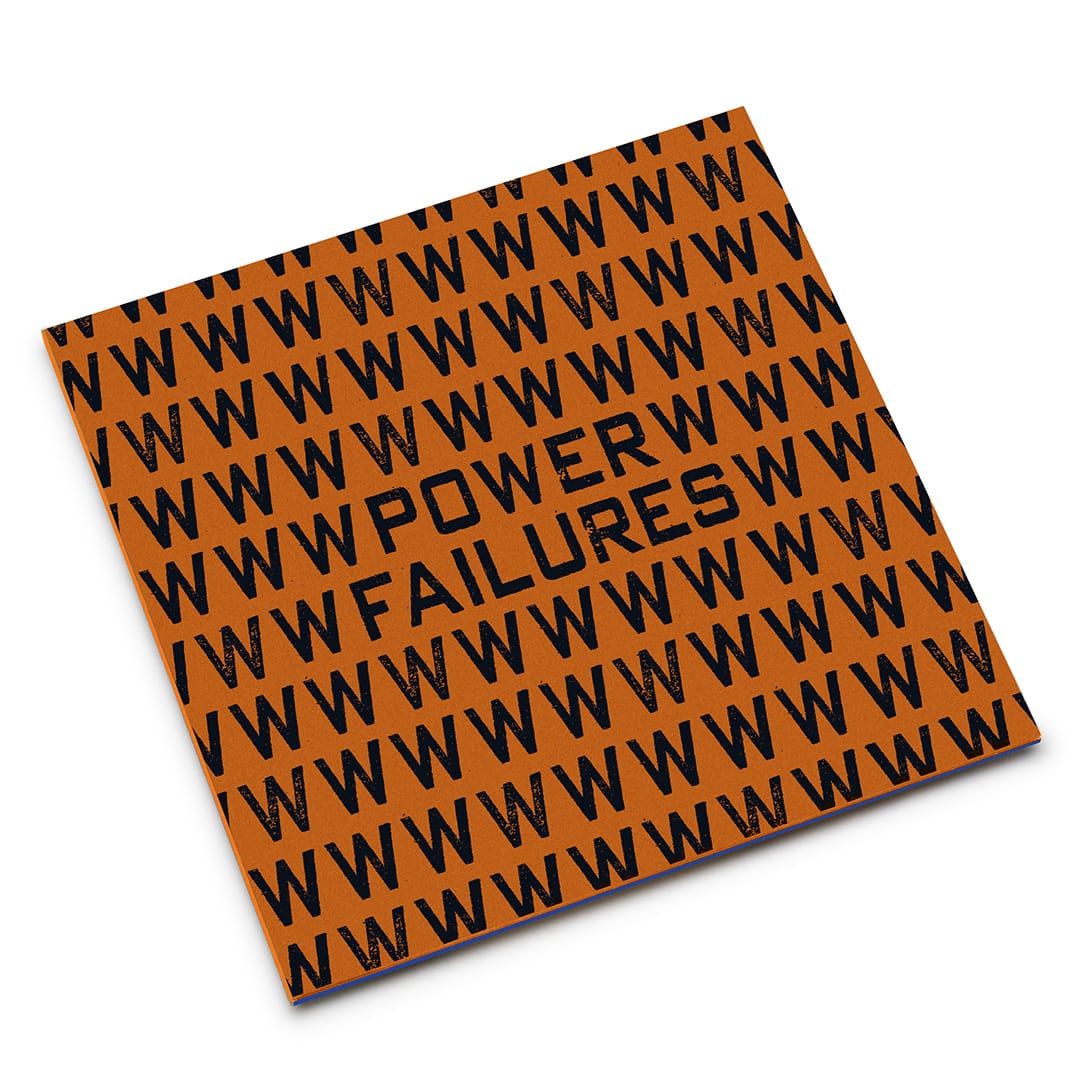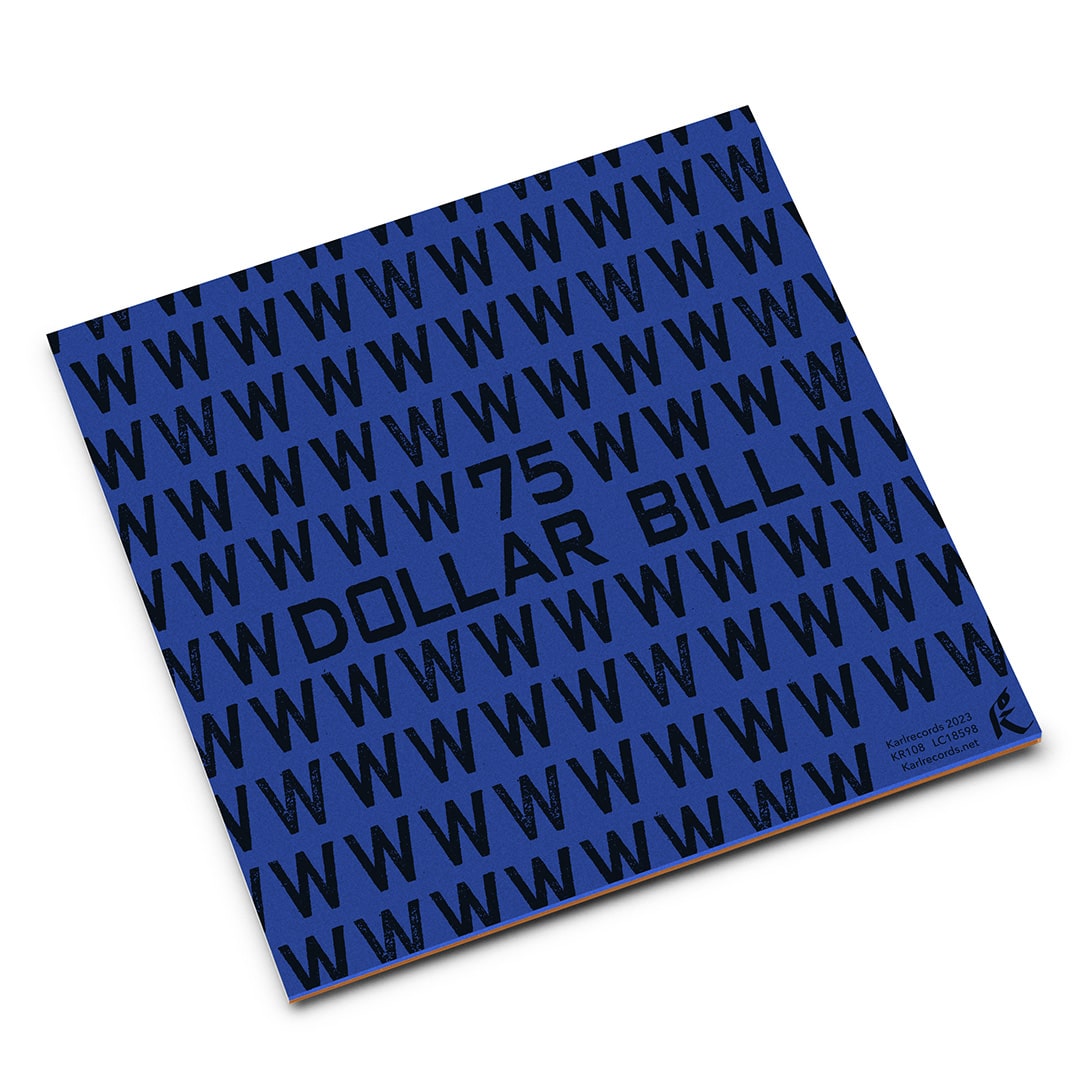 Initially rooted in conversant, complex polyrhythms generated by the duo - Chen on guitar and Brown on plywood box, a diverse array of adapted percussion instruments, and homemade horns - not long after their founding, 75 Dollar Bill began throwing a wrench in the cogs of their already signature sound by inviting a rotating cast of players into their midst, taking on various configurations as the practice became a more regular occurrence at live shows. Each of these instances, sometimes a single player and sometimes a large band, encountered the project morphing and shapeshifting; meeting each contributor on new collective ground, and openly taking on their influences. The project is, however it might be encountered, arguably the purest form of a collective sound.

"Power Failures", 75 Dollar Bill's latest, was originally issued by the band as a digital download in 2020 within a series of archival recordings released on Bandcamp. Karlrecords' beautiful, double LP edition is its first time on any physical format. Culled from years of recordings made privately in their practice space - mostly simple, loose 4- or 5-track digital recordings - the album is a profoundly intimate window into 75 Dollar Bill's inner workings, real time responses, and social make up. Even more remarkable, taking into account the scope and disparate nature of the recordings that it was drawn from, is how cohesive it feels across the four sides of its length, indicating a singular and rare form of artistry in its construction and curation. As Rick Brown stated upon the album's original release: "it seems right for a collection of oddities with roots and connections at least that far back in our development, not to mention its resonance in these times… A couple of the things I think are showing up here are more or less just as they were played, while a few got pulled in other directions (Che surprised me with some wild overdubs)."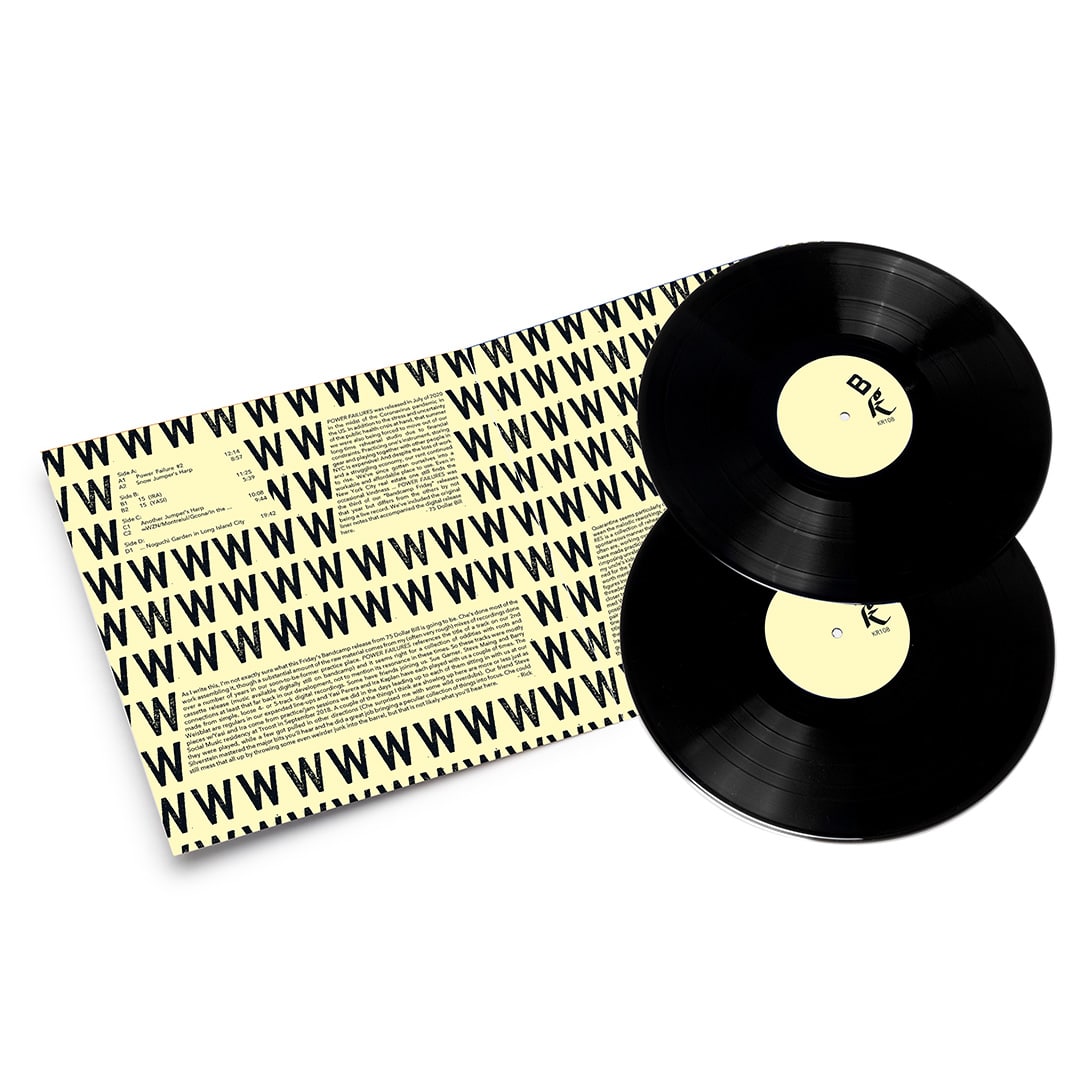 Comprising seven stunning compositions, "Power Failures" unfurls as a sprawling journey into the hypnotic potential of creatively organised sound. Rooted in minimalist approaches toward tonal constraint, repetition, and the use of simulations, divergent time signatures, each piece slowly evolves within the consciousness as shifts and interventions develop and appear at glacial paces. Most of the tracks were recorded by the core duo of Brown and Chen, but a handful broadens their palette to include the contributions of regular collaborators Sue Garner, Steve Maing and Barry Weisblat - all of whom weave their own particular magic into the mix - and newcomers Yasi Perera playing synths on 15 (YASI) - one of the album's most strikingly unique and engrossing pieces - and Yo La Tengo's Ira Kaplan on guitar on 15 (IRA). These two tracks alone, sitting together on the second side, are enough to illustrate the creative scope and brilliance captured across the album's length (not to mention the band's spirit); the first being a beautiful and intoxicating, flute driven piece with touchstones in minimalism, New Age, and jazz, and the latter being a noisy, scattered expression of rattling, controlled chaos.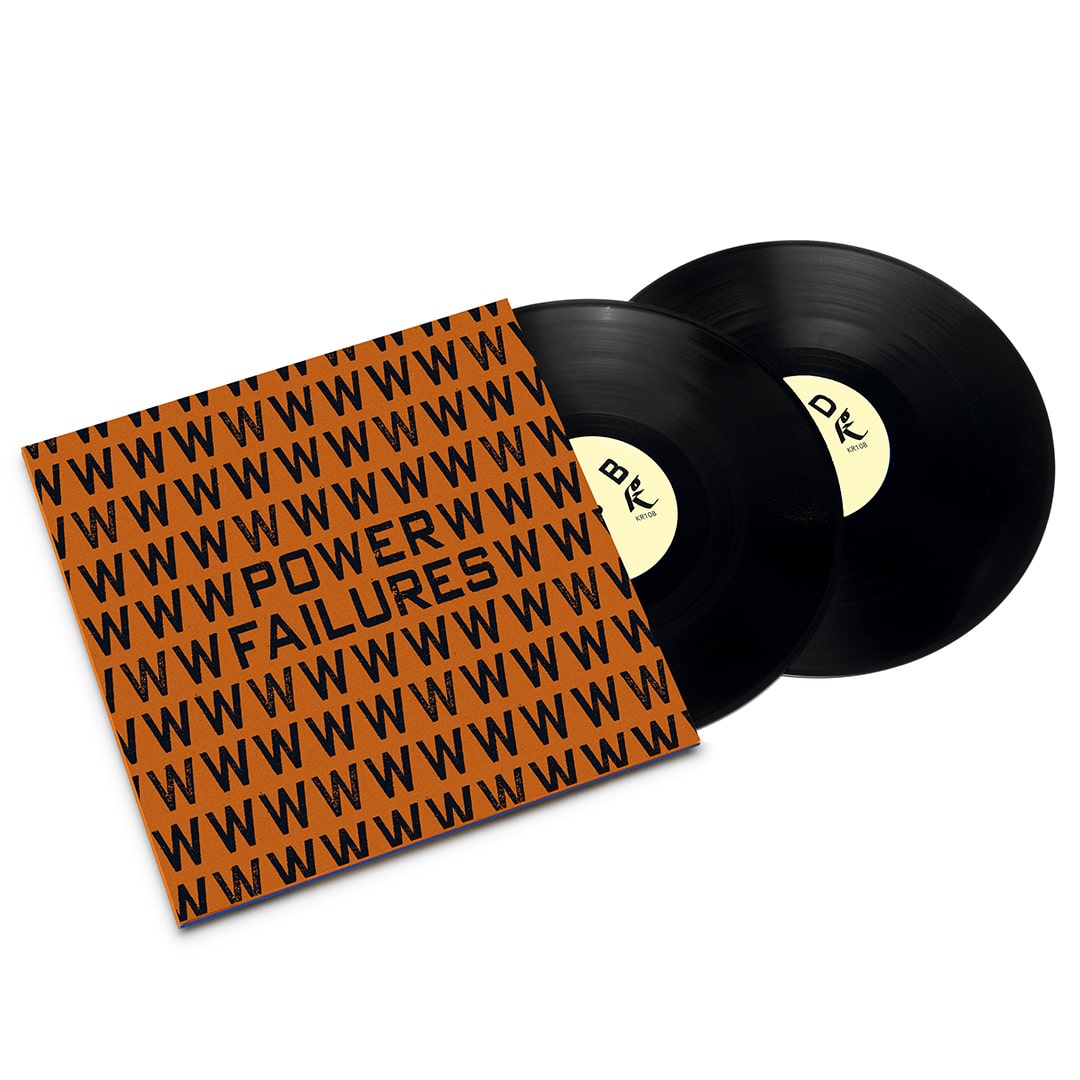 In the simplest sense, "Power Failures" is a near perfect product of collective music making. While clear in its vision, it retains the rawness and immediacy of the process. It is joyous while artistically towering, treating to more of the mantric percussion, microtonal guitar sounds, and ecstatic modalities that have drawn so many of us toward 75 Dollar Bill over the years, while also managing to expand the scope of how we perceive the band and their activities via a greater presence of abstraction and breadth.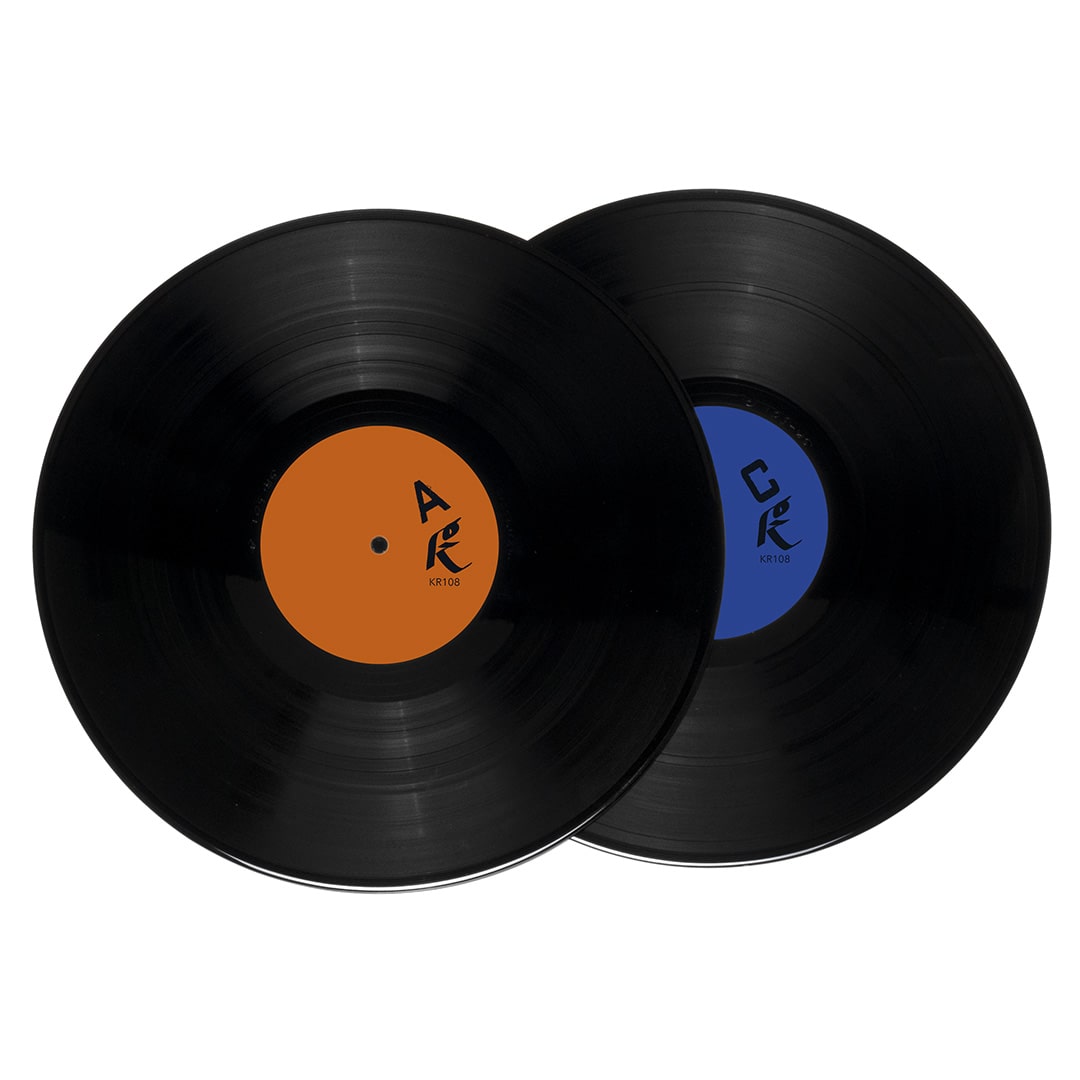 To put it concisely, it's absolutely brilliant and as good as records get at the juncture of experimentalism and the popular realm. Ten out of ten and beyond. Issued by Karlrecords as a beautiful double LP, housed in a gatefold sleeve, this is a soundtrack of the final days of summer and early crisp of fall.