Af Ursin - Trois Mémoires Discrètes
At last, a long overdue repress of Af Ursin's stunning 2012 LP "Trois Mémoires Discrètes". Issued in a very limited edition of 300 copies on vinyl by La Scie Dorée, the album's three works, recorded by Timo van Luijk between 2010 and 2012, are stunning immersions in elegant long tones and spatial ambiance that capture one of the most fascinating artists in contemporary experimental music at his absolute best.
By Bradford Bailey, 29 April 2022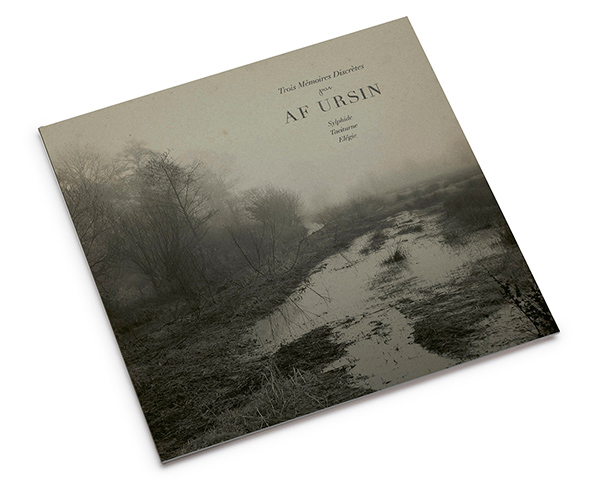 Founded in 2000 by Timo van Luijk, focused on issuing the work of the rich scene of artists around him, over the last two decades La Scie Dorée has assembled an entirely unique context of experimental sound, issuing releases by Elodie, Lumine, La Poupée Vivante, and numerous others. Running like a spine through the label's catalog is van Luijk's own work, both collaborative and under his Af Ursin moniker. Their latest, "Trois Mémoires Discrètes" - issued in a beautiful vinyl edition of 300 copies - unearths a body of work created by the Finland born, Belgium based artist between 2010 and 2012. Built from moody ambiences, glacially paced harmonies, and bristling textures, it's a deeply effecting immersion in sonority that might just be our favorite release by Af Ursin.





"Trois Mémoires Discrètes" is the fifth full length by Af Ursin. Performed, recorded and mixed by Timo van Luijk during 2010-2012, it briefly appeared in 2012, before falling out print for the decade since. A departure from the electronic territories that the project has embraced over its twenty-year run, the album comprises three introspective instrumental compositions for English horn, flute, percussion, double bass, and Hammond organ. The outcome - producing immersive expanses that delicately intertwine special ambience, harmony, and texture - is absolutely stunning. There's little doubt that van Luijk's mastery of acoustic instruments and their possibilities rivals his facility in synthesis and concrete.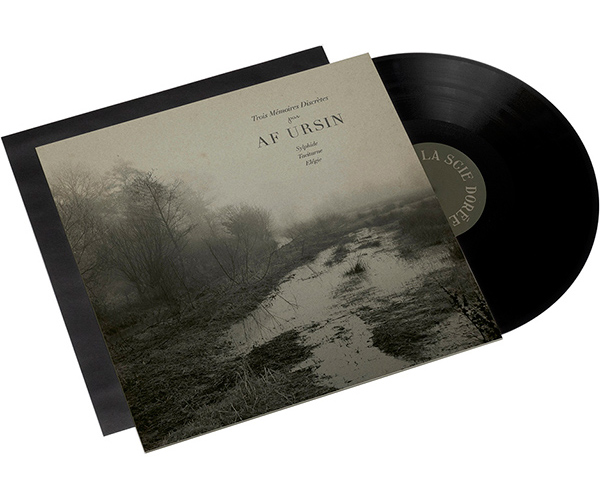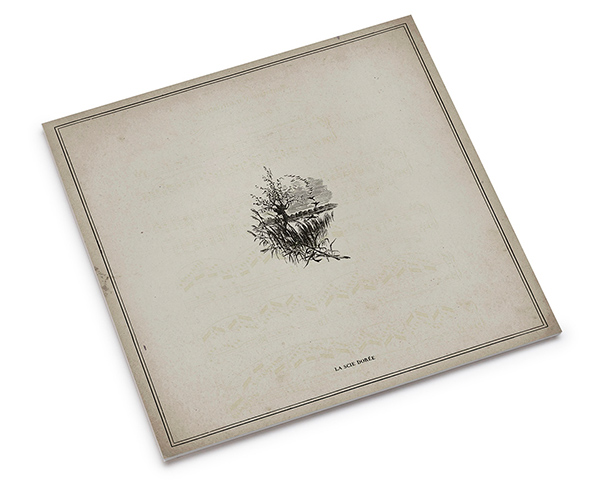 Each of "Trois Mémoires Discrètes"'s three works flirts on the outer reaches of drone, deconstructing melody, harmony, and dissonance via duration, pace, and an elasticated sense of time. Long tones dance and collide, often feeling like fog horns conversing from within banks of mist, as whispers of instrumental interventions and environmental field recordings dance between the distance and foreground, weaving meditative spaces within extended passages of moody inward reflection.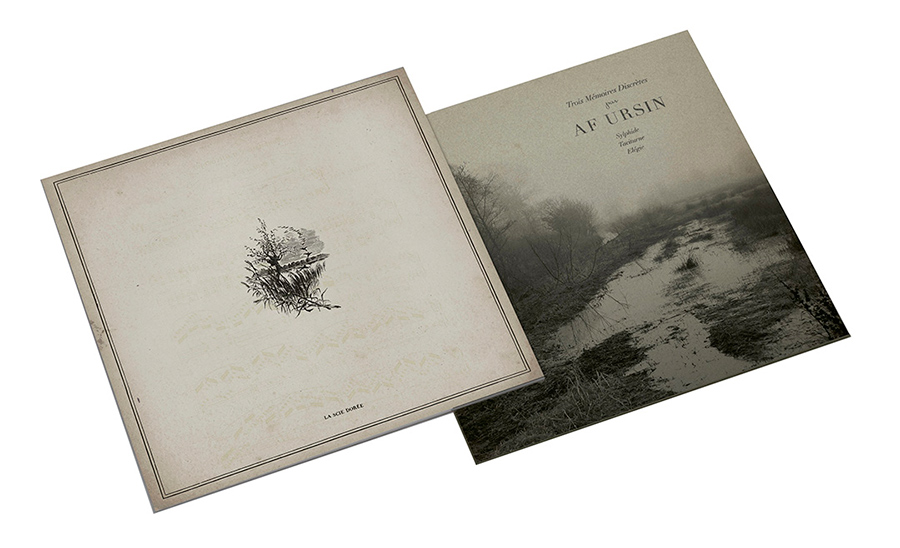 An album of understated elegance that sneaks up on you and won't let go. It's impossible to sing enough praise for Af Ursin's "Trois Mémoires Discrètes". Ten years on, if feels as fresh, relevant, and striking as the day it first appeared. Overwhelmingly beautiful and creatively rigorous, La Scie Dorée's brand new pressing is issued in a very limited edition of 300 copies on vinyl.