Amancio D'Silva - Sapana
From the Melbourne based imprint, The Roundtable, comes an absolute revelation, "Sapana", a never before released, lost album by the Indian jazz guitarist, Amancio D'Silva, recorded in 1983. Possibly one of the greatest indo jazz releases even made, the album - beautifully pressed on 180g vinyl and housed in a custom flip-back sleeve - draws heavily on Hindustani classical music, across its four works, two of which are dream laden jazz interpretations of traditional ragas, creating a hybrid form that's spacious and creatively brilliant, emerging 40 years after it was laid to tape as the most singular jazz records that was never heard.
By Bradford Bailey, 17 June 2022

Is there a history more fascinating than that of jazz? This is a music that sprang form African American communities during the early part of the 20th Century, that has subsequently been embraced by artists and fans in nearly every corner of the globe. It is an evolving, cross-cultural form of communication and expression that has endured for more than 100 years. Jazz has always developed highly specific and culturally distinct forms. Wherever it went, it took on aspects of that places' musical heritage and temperament, while the results of this hybridisation often looped back dominant form. A particularly important instance of this is Indo jazz, which incorporates elements of Indian folk and classical music into its form. While compositions created by John Coltrane, Don Cherry, Yusef Lateef, and Gabor Szabo are often cited as central to the Indo jazz movement, works by Indian artists have been considerably less accessible. The Melbourne, Australia, based imprint, The Roundtable's latest, "Sapana", a previously unreleased LP by the Indian jazz guitarist, Amancio D'Silva, takes great strides toward rectifying that. A truly stunning and beautiful piece of work, that weaves equal parts of Indian classical music and modal jazz into the body of its being, it's an absolute revolution that stands among the best archival releases we've heard all year.





Amancio D'Silva (1936 – 1996) was born in Bombay (now Mumbai), India. He began playing the guitar in his teens, influenced by American jazz guitarists the he heard on the radio, becoming a devoted fan and practitioner, and quickly developing the chops to begin performing live. During his early twenties, he stepped out as a band leader, forming his own group with the saxophonist Braz Gonzalvez and pianist Anacleto Naronha, with whom toured around India extensively.
In 1967, D'Silva moved to London, working as a cleaner while playing pickup gigs in pubs, before catching the attention of the record producer, Dennis Preston, who set up a collaboration between D'Silva and Don Rendell and Ian Carr, the first outcome of which was the album "Integration... Introducing Amancio D'Silva", issued by EMI / Columbia in 1969. On the back of its wide critical acclaim for its unique fusion of jazz and Indian music styles, he recorded "Reflections", an album, released in 1971, that currently commands staggering prices on the collector's market. Sadly, it would be the last album as a leader to appear during his lifetime. He did however, the following year, form the outfit, Cosmic Eye, which included Alan Branscombe, Kashev Sathe, and John Mayer, that recorded "Dream Sequence", one of the most coveted (and expensive) artefacts of British psychedelic jazz ever laid to tape.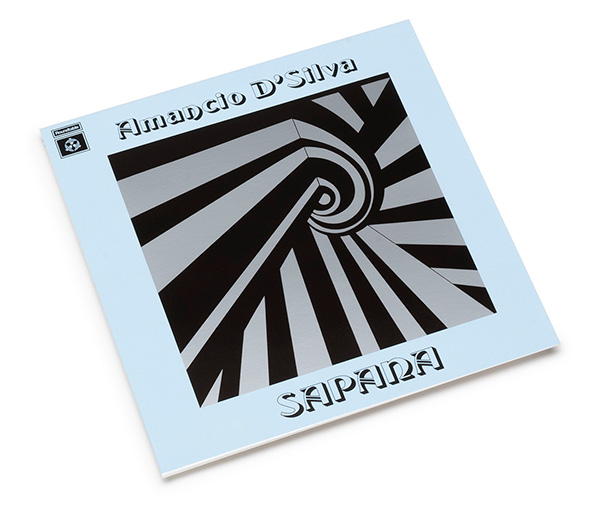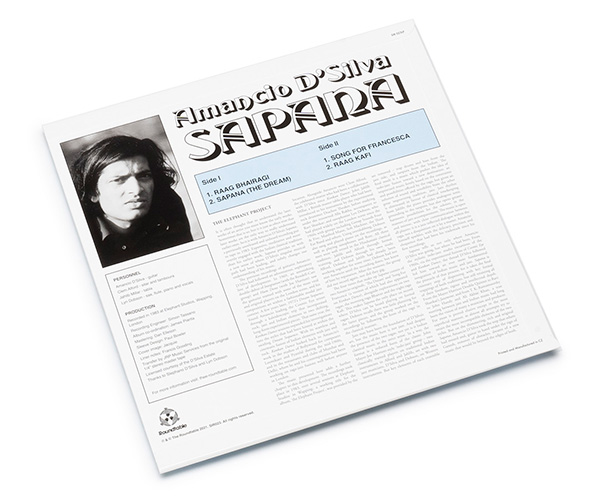 D'Silva never stopped playing. Until his death in 1996, he performed regularly at jazz clubs across the UK, but slowly drifted from the consciousness of all but the most devoted fans. This began to change in the early 2000s with "Konkan Dance", a perviously unreleased album recorded by the guitarist in 1972, that has subsequently been regarded by many as a masterpiece. A legend was freshly born. Until now, that was thought to be the last recorded artefact of D'Silva's career, but The Roundtable has changed all of that, with the discovery of an extraordinary lost recording. Laid to tape in 1983, "Sapana", which is thematically akin to his work within Cosmic Eye. It is rich with musical impressions of the subconscious and dream sequences, taking form as vivid hybrid of Hindustani and western improvisation.
"Sapana" encounters D'Silva a decade and a half after he first made wave in the British scene, now largely removed from the larger context, diving inward toward a deep sense of introspection and meditative tranquility. The album's four works feature Clem Alford on sitar, Jhalib Millar on tabla, and Lyn Dobson on the saxophone and flute, the later of whom is noted for his work with Soft Machine and the Third Ear Band. Together, they sculpt one of the most striking bodies of sound at the juncture of Indian music and contemporary jazz ever recorded. Where most artists within the field of indo jazz have traditionally untilized modal structures and certain Indian instrumentation - tambura drones, sitar, or in the case of Don Cherry and Bengt Berger's work with Krishnamurti Sridhar, sarod - within a more traditional jazz focused sound, D'Silva's ensemble tips the scales in the favour of India, embarking upon two jazz infused interpretations of traditional ragas - Bhairagi and Kafi - and two other compositions - "Sapana" and "Song for Francesca" that draw equally upon the traditions of the guitarist's home country, intertwining the ensembles tonal and rhythmic interventions with such grace that it's hard to believe the album was shelved.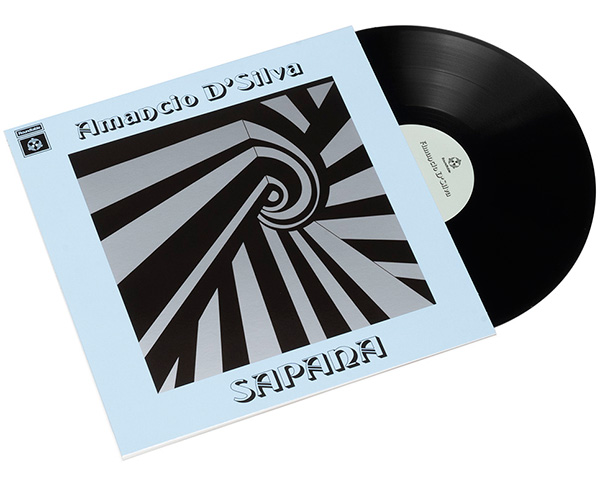 Truly astounding from start to finish, "Sapana" is an inward journey into the mind, stretching back toward the ancient roots of experience and belief that underscore Indian classical music, while giving them a deep sense of prescience through the album's relationship to the currents of jazz. Dreamy, spacious, and artistically brilliant, while feeling almost timeless, nearly 40 years after it was laid to tape, "Sapana" feels fresh and relevant, and stands entirely on its own. The Roundtable has truly done god's work with this one. Pressed on 180g vinyl and packaged in a custom flip-back sleeve, it's one of those records that's going to fly when the word gets out.