Amon - Akh
Crossing the borders of ambient music, rigorous experimentalism and the mysterious mystical rites of the ancient world, Nashazphone returns with the first ever vinyl reissue of Amon's 1996 masterstroke. Resting within a visionary middle ground between avant-garde electronic music, minimalism, and dark ambience, this definitive edition on black wax - aptly entitled "Akh" - expands the album's original six pieces to nine, gathering the entirety of the original recordings sessions into a stunning immersive expanse.
By Bradford Bailey, 20 September 2023

For nearly two decades, Nashazphone - the Cairo based Egyptian/Algerian label, run by Sublime Frequencies collaborator Hicham Chadly - has continuously defied expectation, blurring the lines between numerous cultural and creative territories. Their latest, the first ever vinyl reissue of Amon's seminal 1996 dark ambient masterstroke, does exactly this, blending rigorous electronic experimentalism with imagery and ideas drawn from Ancient Egyptian mysteries and rites. A central work in what has been termed by numerous writers as Pseudoarcheology, this stunning gesture of brooding, transportive energy and textures includes all of the music made during the album's recording sessions, expanding the original six pieces to nine. An inevitable revelation for anyone that missed it back in the '90s, and an absolute must for Amon's many fans out there, this new definitive edition is sure to blow minds.





Amon is the long-term moniker of the Milan based electronic musician, Andrea Marutti, also widely known for his work as Never Known, Hall of Mirrors (with Giuseppe Verticchio / Nihm), Spiral, Sil Muir (with Andrea 'Ics' Ferraris), Molnija Aura (with Davide Del Col of Echran fame), and Lips Vago, as well as for noteworthy collaborations with Fausto Balbo, Carlo Giordani and Raffaele Serra, issued under his own name. Active since the early '90s, an incredible prolific period for the artist that encountered him crafting mind-expanding soundscapes under the numerous aliases mentioned, Marutti has also been responsible for running the Afe Records label for eighteen long years, releasing an incredible amount of music by renowned Italian and international artists like Maurizio Bianchi, Bad Sector, Maeror Tri, Telepherique, De Fabriek, Ultra Milkmaids, Aidan Baker, John Hudak, Ellende, Bestia Centauri, True Colour of Blood, Dronaement, Brian Lavelle and quite a lot more.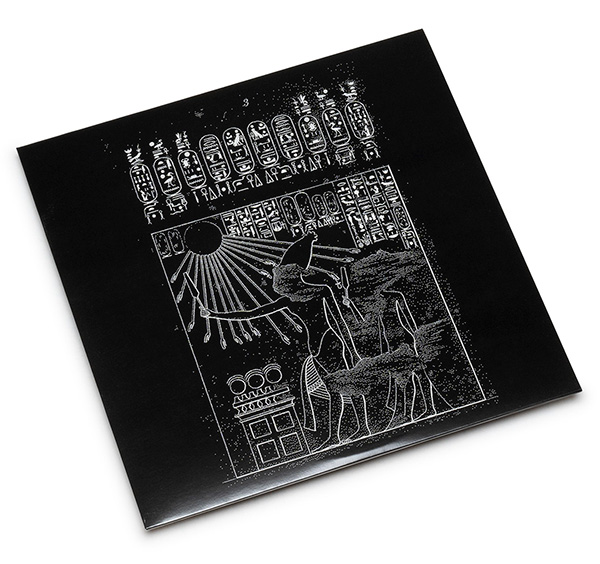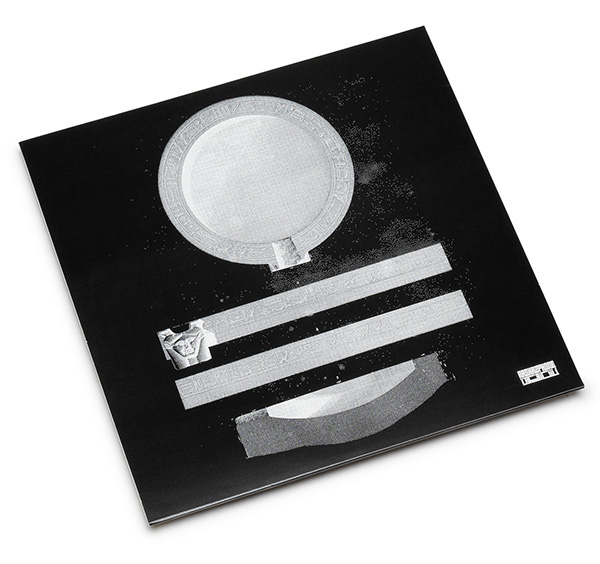 Originally issued on CD by Murder Release in 1996 as Amon's untitled debut album, "Akh" channels concepts of ancient mysticism and time travel, and draws its inspiration from imaginings of the rites of Ancient Egypt. Interweaving mesmerizing drones, other tonal elements, and bristling textures within sprawling cosmic resonances, Amon presents a fascinating and visionary middle ground between avant-garde electronic music, minimalism, and the realms of ambient music that began to bubble to surface during the '90s, calling electronic dance music fans away from their hedonistic haze, and pushing them toward darker and more introspective realms.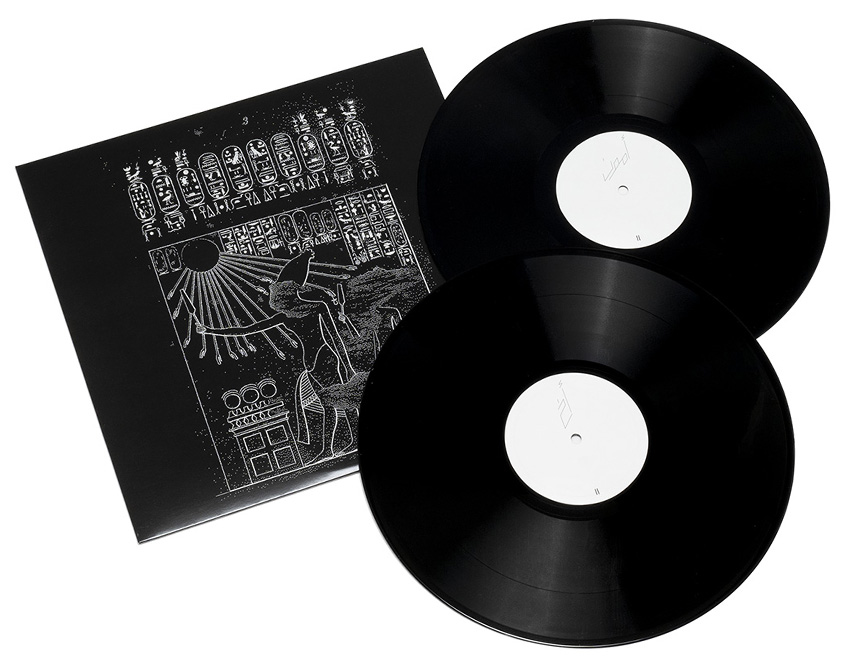 In Ancient Egypt, Akh was most often used to mean a complete person, whether living or dead. While living, the Akh was composed of all five elements - The Body, Ba (The Personality: Humor, Warmth, Charm), Ka (The Life Force unique to every person) which stayed, The Name, and The Shadow. When dead, the Akh referred to the reunion of the Ba and the Ka, which they also believed happened each night. In death and every night too, Akh is the reunion of the self.





Pregnant with these ideas, spun into slow sonorous movements, reverberations, and drifting elements, the nine pieces on "Akh" collectively culminate as a free-standing otherworldliness, where gods meet humankind and life meets an eternal afterlife, rendered by a deft hand spinning abstractions in sound. Finally reuniting all the music Marutti spontaneously created in a short period during the very first Amon recording sessions, the album is a ticket for a trip back in time, a musical universe rich with impenetrable scenarios, a driving, grey space of ever-increasing numbness resounding all around and inside the listener.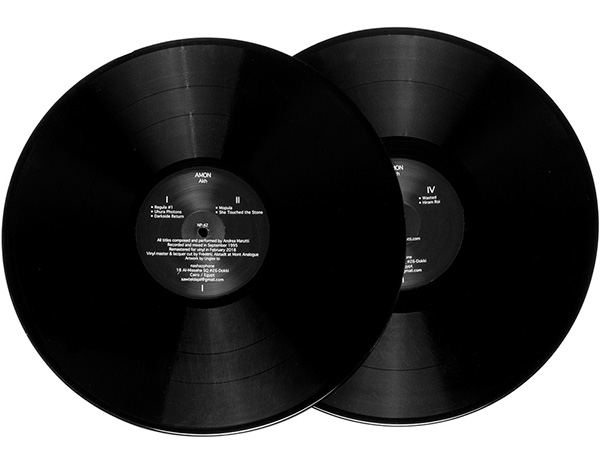 Plumbing the depths of the unconscious with the hypnotic, mystical and arcane, Nashazphone's first ever vinyl pressing of Amon's seminal 1996 masterstroke - building bridges between everything from Nurse With Wound, Roland Kayn, Thomas Köner, Éliane Radigue, to deep listening, minimalism and isolationism - centers an artist of rare vision in our minds, drawing our ears back to a moment that feels remarkably prescient within our own.

This stunning double LP is issued in a very limited edition of 250 copies only and is not to be missed. Surely a contender for 'best reissue' of the year.