Andrea Penso
Since their founding during the early years of the new millennium, the Italian imprint, Holidays Records, has stood at the vanguard of forward-thinking sound, building a carefully curated catalog of releases that collectively build context and conversation across numerous avenues of exploration - contemporary and historical sitting side by side - within the wider field of experimental and improvised music. Every step of the way, they've seemed to step up the game. The last year or so alone has witnessed stunning LPs by James Rushford, Jean-Yves Bosseur, Delivery Health, Pygmy Unit, and others. Resting alongside their two forthcoming releases from the archives of Henning Christiansen is a fantastic counterpoint from the contemporary landscape of experimental sound, the artists Andrea Penso's "Ad Invisibilia", a beautiful gesture of "mystical minimalism" limited to 100 copies on vinyl.
By Bradford Bailey, 09 November 2023

Andrea Penso has been active on the Italian experimental scene for the better part of two decades, working within collaborative projects like Surava and We Wait for the Snow, as well as issuing more than a dozen releases under the moniker Selaxon Lutberg. In addition to running his own imprint, the widely celebrated Invisibilia Editions, since 2020, he was also part of the collective that runs Canti Magnetici.





Increasingly, over the last few years, Penso has stepped from behind the curtain of monikers and begun issuing work under his own name, "Ad Invisibilia" being the most recent of these and his first working with the venerable Holidays Records.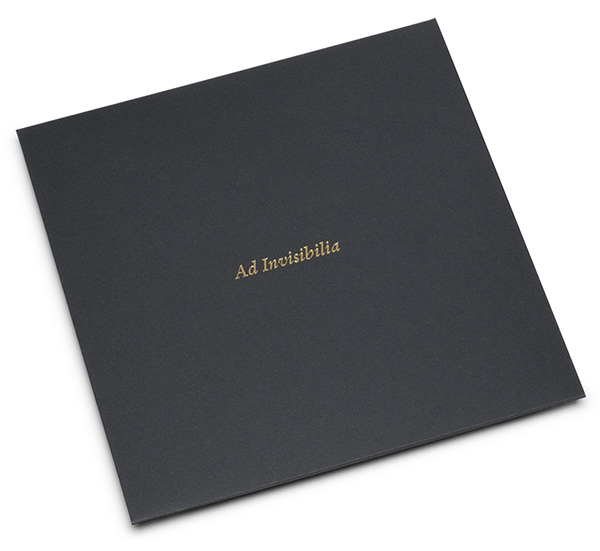 An effort in ambient minimalism with touchstones of contemporary electroacoustic practice as well as legendary 1970s and '80s Italian LPs like Giusto Pio's "Motore Immobile", Franco Battiato's "M.lle le Gladiator", and "Antico Adagio" by Lino Capra Vaccina, "Ad Invisibilia" was composed and recored in numerous villages across the expanse of Italy - (Rocca Malatina in the Apennine Mountains; Ostuni in the deep south, close to the sea; Traversella, Chiara and Fondo in Val Chiusella, 1,000 meters above sea level in the north-western Alps - between 2014 and 2020.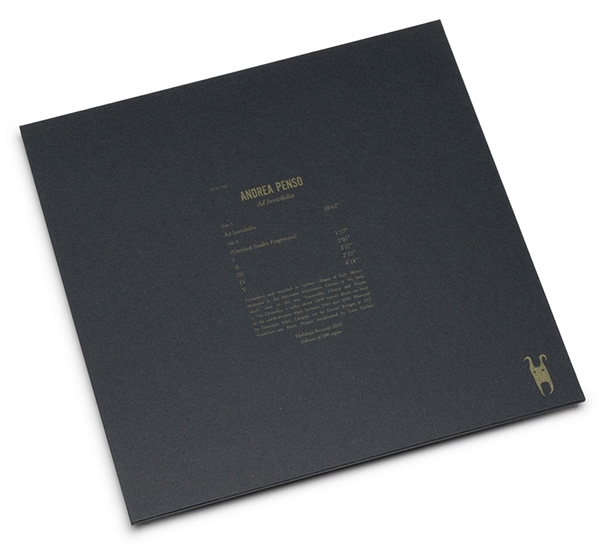 When departing into the process of its creation, Andrea Penso posed himself a series of conceptual prompts and questions: "Making the invisible visible? Through the contemplation of sound, in sound. Are these sounds perhaps of spiritual exercises? Are they perhaps prayers? What is essential is invisible to the eye? Is it invisible to the eye?"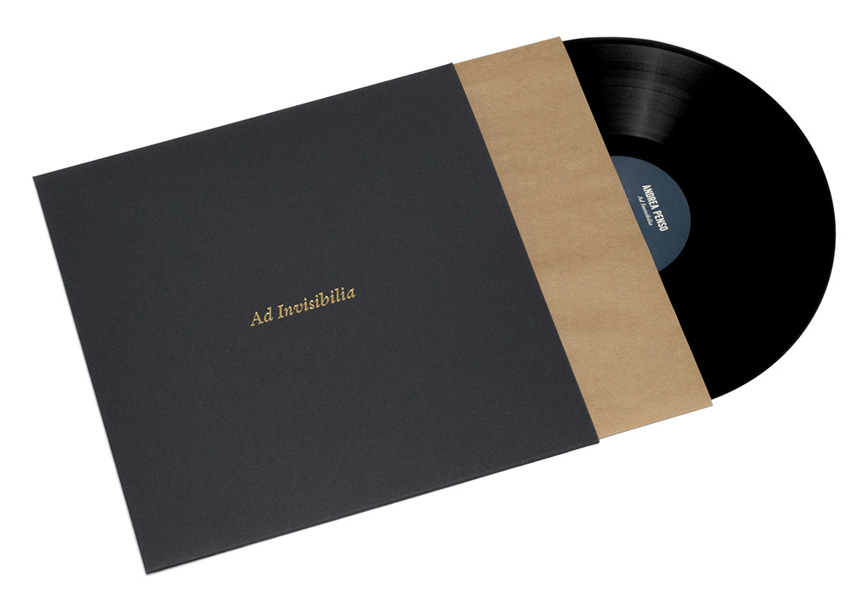 The outcome, slowly evolving over the course of six years, developed into a series of subtle works in shimmering tonality and texture, intertwining acoustic and electronic elements with processing and field recordings, ranging radically in their duration from under two minutes to nearly nineteen. Remarkably beautiful and introspective - appearing as fascinating meditations of place and states of mind - each of Penso's compositions feels like an effort in understatement: how to gain the most meaning from the sparsest and most constrained means, accomplishing a striking sense of abstraction without fully existing a groundless in imagism drawn from a very real world.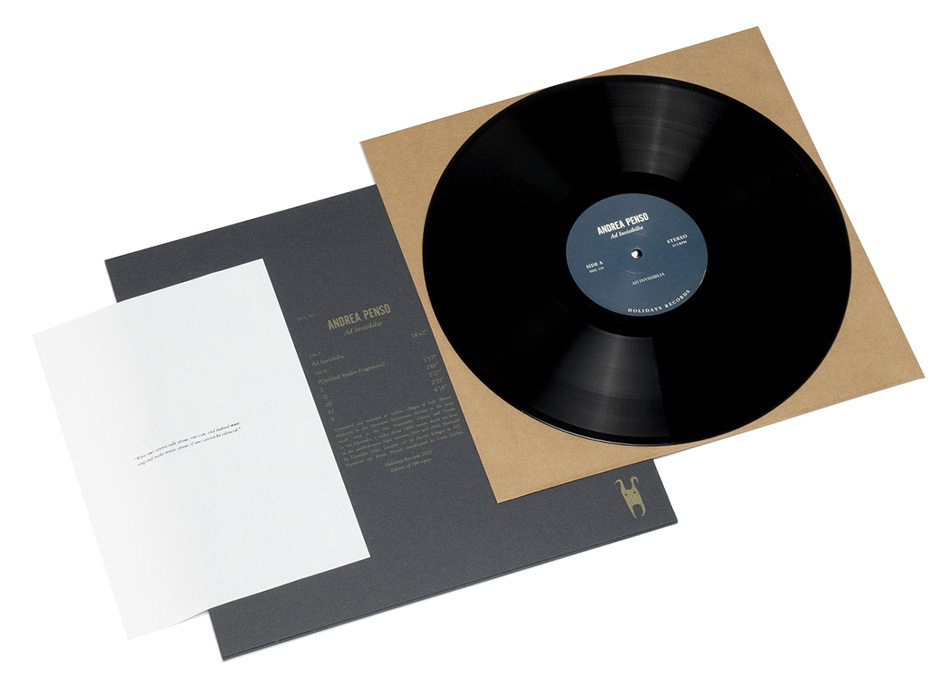 Easily one of the most striking efforts we've heard from its author to date, once again Holidays Records has taken a great stride in illuminating some of the more exciting corners of contemporary experimental sound practice. "Ad Invisibilia" is issued in a very limited vinyl edition of 100 copies, housed in a gold etched sleeve. It's not going to be missed and isn't going to sit around for long, so grab it while you can.