Anestis Logothetis
Vinyl on Demand launch into 2023 with another absolute gem, the 5LP box set, "Electroacoustic Works 1960-1980", dedicated to the work of the Greek experimental pioneer Anestis Logothetis. One of the leading exponents of 20th Century composition, his graphic notation system, developed around 1958, is a milestone in the evolution of musical notation. With only a small handful of releases, attending to his work, having ever been produced, this much deserved collection is finally going to blow minds among connoisseur of avant-garde and electronic sound.
By Bradford Bailey, 24 February 2023

Since their founding during the early 2000s, Vinyl on Demand has continuously led the pack within the context of reissues and archival releases. Producing extensive surveys of an astounding array of underground and neglected artists from across the globe - issued in some of most beautiful limited-editions we've ever encountered - the historical importance of their efforts is impossible to calculate. The newest entry in their ever-expanding catalogue is dedicated to the work of the Greek avant-garde pioneer, Anestis Logothetis. Brimming with rarely if ever heard sounds, the five LPs that make up this collection are presented in in a limited edition of 500 copies, housed in a stunningly constructed box and accompanied by a 32 page booklet. Easily one of the best releases of the new year.





Born in 1921 in Bulgaria to Greek parents, and raised in Thessaloniki, Anestis Logothetis is regarded by many to have been a leading figure in the 20th Century musical avant-garde, yet remains sinfully overlooked, with his works remaining almost impossible to hear. Only a small handful of releases, attending to his work, have ever been produced, and even those are hard to obtain and only cover a slim fraction of what he produced. Trained at the Vienna Academy of Music in more conventional forms of composition, during the 1950s Logothetis increasingly fell under the spell of modernist and serialist composers, prompting him to take part in Darmstadt and begin creating experimental works of his own that were primarily focused on acoustic instrumentation and conventional notational methods.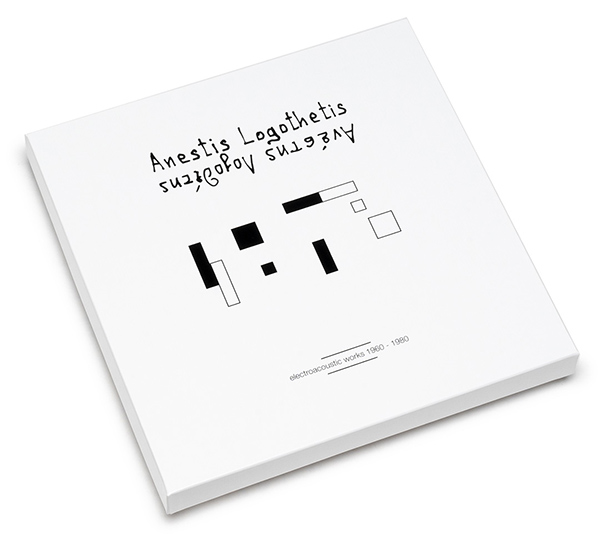 During the late 1950s, Logothetis began developing his own system of graphic notation that utilised specific visual symbols in an effort to express space and redefine the roles and relationships of the composer, the performer and the audience. It was also during this period, that he began to work in electronic and electroacoustic music while at Gottfried Michael Koenig's studio in Cologne, finalising one of his earliest and most noted pieces, "Fantasmata", in 1960.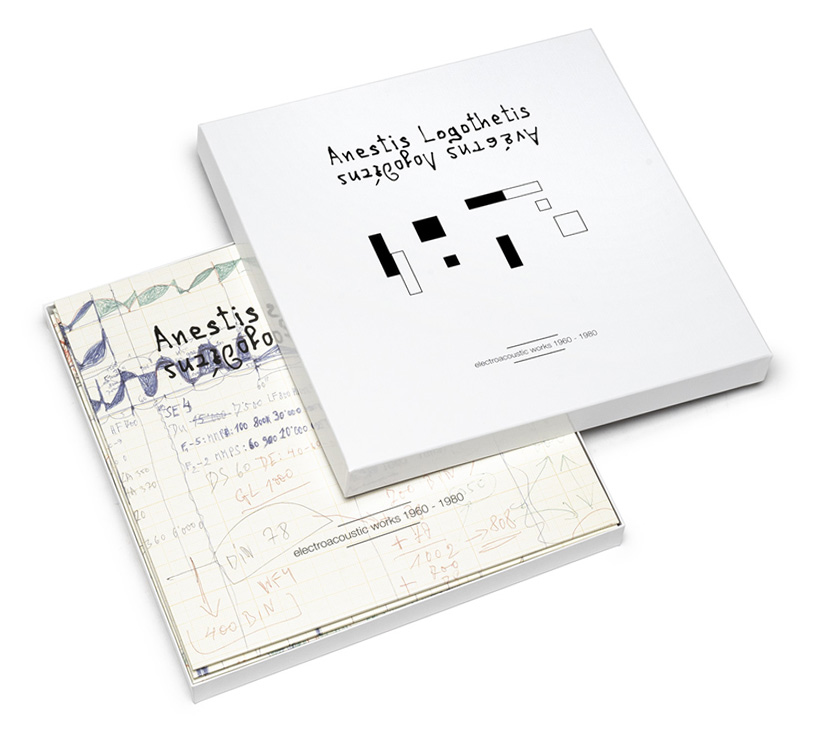 While Logothetis produced works for numerous applications during his career, including compositions for orchestral ensembles and a series of radio operas, Vinyl on Demand's collection focuses on what is arguably his most radical and noteworthy body of output, the electronic and electroacoustic works that he produced between 1960 and 1980. Comprising 25 works in total, it is, without a doubt, the most ambitious release to address the composer's efforts in this, or any other, field.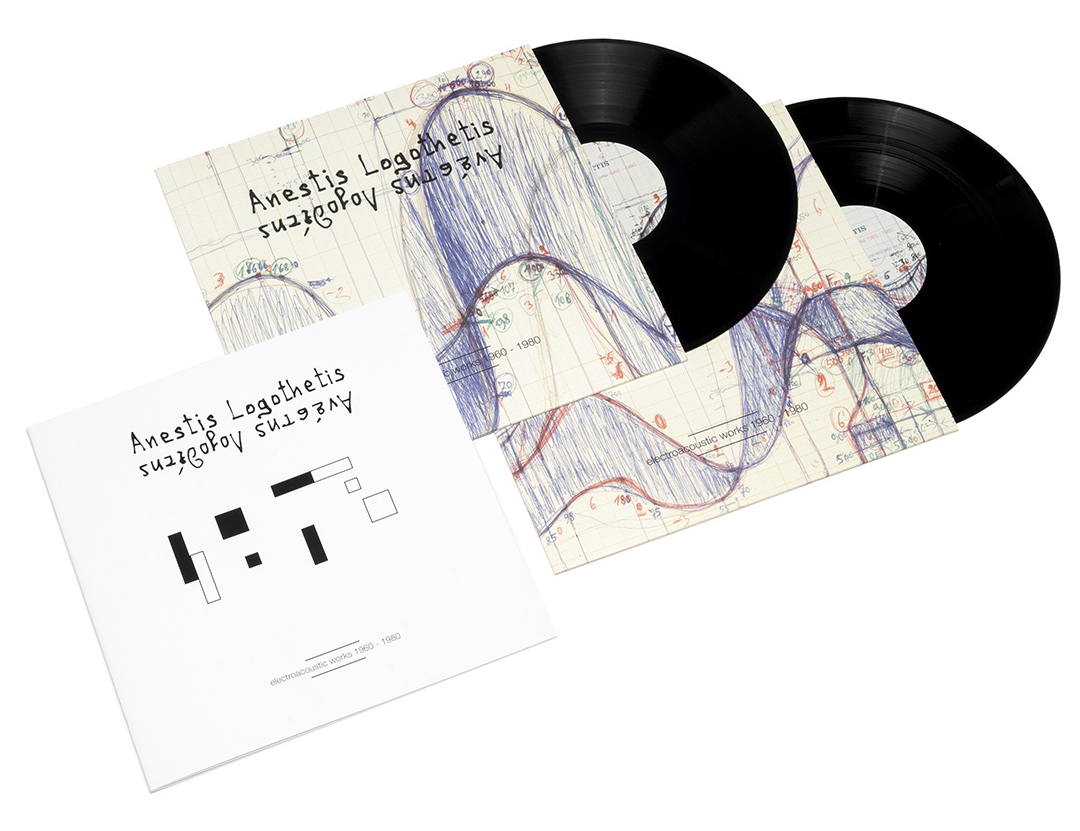 From early gestures like "Fantasmata", a work for electronics and manipulated tape, the sprawling multi-part "Farbiges Rauschen" that occupied the composer for much of the 1960s, to his later efforts like "Wellenformen Mix", which incorporated computer based elements, across the five LPs of "Electroacoustic Works 1960-1980" we are immersed in the inner world of a truly visionary creative mind. Perhaps most striking, for a composer whose legacy has largely been overshadowed by his French, German, and Swedish peers, is how singular and revolutionary these compositions remain. Many decades down the road, they feel pointed and filled with an urgency that few others retain.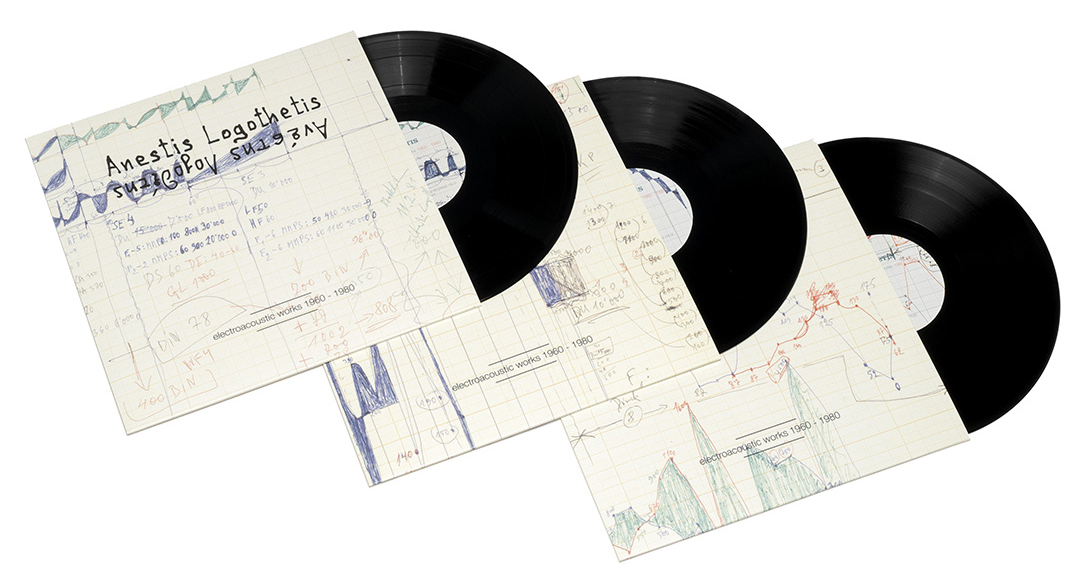 Vinyl on Demand has done us a great service with this incredible five LP box set dedicated to the electronic, electroacoustic, and tape works of Anestis Logothetis. Never before have we had the opportunity to capture such an extensive image of his efforts and importance. Issued in a limited edition of 500 copies, accompanied by a 32 page booklet, it's an absolute must for any connoisseur of 20th Century avant-garde and electronic sound.