Anne Gillis
In a truly monumental rising, Art Into Life delivers "«…»", the first new album to appear by the legendary French composer and performer, Anne Gillis, in 28 years. Released in limited editions of 300 copies on LP and 200 copies on CD, sculpting entirely singular and visionary tapestries of sonority at the borders of noise, industrial, and music concrète, it encounters an artist of towering importance at the height of her powers, and is unquestionably one of the most exciting new releases of the year so far.
By Bradford Bailey, 17 February 2022

Even in the wildest trajectories of experimental music, it's rare to encounter an artist that stands apart from the rest, rendering a truly free-standing body of work that can be defined as visionary. Over the past 40 years, this is exactly what Anne Gillis has achieved. An enigmatic figure at margins of French experimental music and performance - resting adjacent to concurrent movements of minimal synth, industrial, noise, and musique concrète - between the early '80s and mid '90s she has produced a small, deeply personal body of work, before disappearing from view following 1994's Euragine. Returning an artist of profound stature to our ears, lovingly issued by the Japanese imprint, Art Into Life, on LP and CD, comes"«…»", Gillis' first album in 28 years. Released in limited editions of 300 and 200 copies respectively, it's absolutely incredible and nothing short of a historic event, with bristling tapestries of sounds effortlessly elevating her to the stature in collective consciousness that she's always deserved.





Raised in Provence before settling in Paris, Anne Gillis first emerged during early 1980s under the moniker Devil's Picnic, producing a series of synth-based works that bridged an avant-garde sensitivity with the gloomier temperaments of kosmische Berlin school electronic music. Captured across the length of her seminal 1983 cassette release, Pomme Ou Pas Pomme, Gillis' vision stands a definitive statement of its moment, balancing a tangible sense of the bleak, against a dream of something more radical and free. Very little is known about Gillis herself. Details of her personal life have always been closely guarded, but by later in 1983 - captured by Angebiguë, the first album under her own name - her creative trajectory had already begun to evolve. Rippling ambiences and melodies now shared space with harsher elements of noise, electronics, and musique concrète. Marked by a deep sense of intimacy and sensitivity that set her entirely apart, it was these approaches - becoming increasingly more abstract, visceral, and visionary as they went - that would sculpts the body of work - constructed from looped sound samples drawing on found objects and her own voice - that has retained cult status ever since, culminating with 1994's Euragine, her last album before disappearing from view.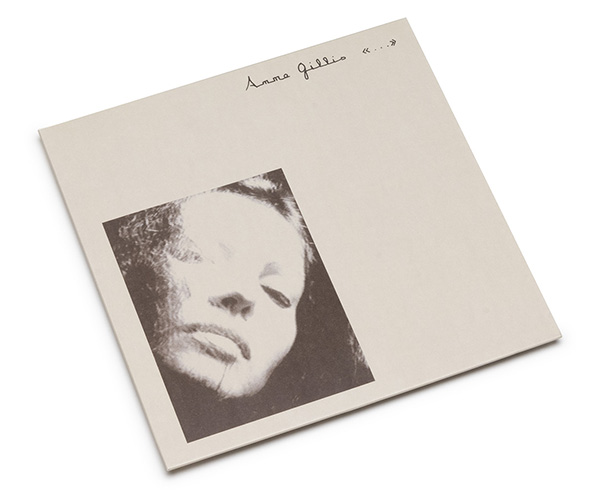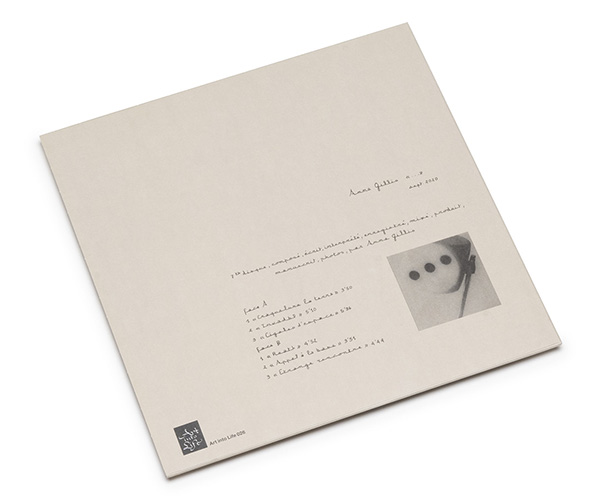 The seeds for Gillis' return to the public consciousness began in 2015 with the release of a 5-CD box set of her work - Archives Box 1983-2005 - by the Japanese imprint Art Into Life. Not only did it gather her known output - bringing it to a new generation of listeners - but it also unveiled an unreleased body of work created over the course of the years since. Building on this momentum, Art Into Life now returns with a truly historic even, Gillis' long awaited seventh full length,"«…»", a stunning body of new work, and the first to reach the public's ears in 28 years.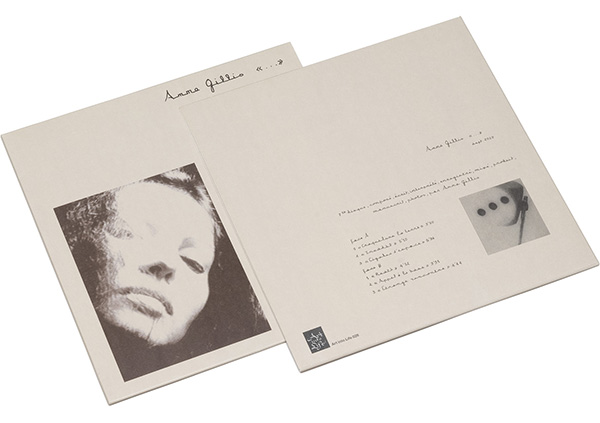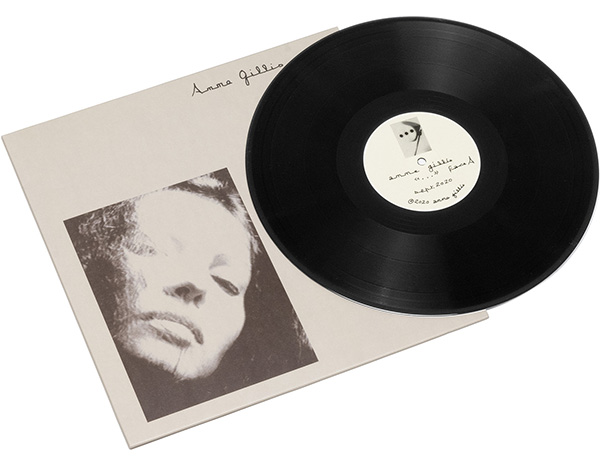 When placed alongside Gillis' previous output, "«…»" displays a remarkable sense of coherency and evolution; at once entirely her singular territory of sound, while pushed, progressed, and changed. The primal qualities that defined her youthful excursions are still present, but are imbued into something meditative and wise. Primarily constructed around hiss and error sounds, the eight compositions included in "«…»" weave a blurry, obscured, and noise-oriented musical tapestry; an animalistic, primitivist rethinking of minimalism bred in the post-industrial wasteland, bound into cohesion by the inner depths of her voice, the repetition of the dense, glitching sounds, and emboldened electronic cast offs, accented by nostalgic nods to her own early years with moments like "Appel à la base".
An absolute joy in listening, "«…»" encounters Anne Gillis at the height of her powers, reenforced by the wisdom and experiences of her wilderness years. Issued by Art Into Life, on LP and CD in unique handcrafted paper jackets - we can only hope this is only the first of many encounters with an artist like no other, entering a newly invigorated period in her career.