Anton Bruhin
A truly monumental batch from the venerable Alga Marghen, witnesses the imprint returning much needed attention to the work of the Swiss artist Anton Bruhin. Belonging to a longstanding initiative - dating back to the label's early years during the 1990s - dedicated to illuminating Bruhin's seminal contributions to the fields of sound-art, sound-poetry, and experimental music, these three releases - "Rotomotor / InOut", "Rotomotor", and "Vogelsang / Vogelsong / Vogelsung / Vögelsäng" - elegantly capture perfect balance of the artist's diverse activities, and comprise some of the most strikingly radical deployments of sound from the second half of the 20th Century.
By Bradford Bailey, 14 February 2022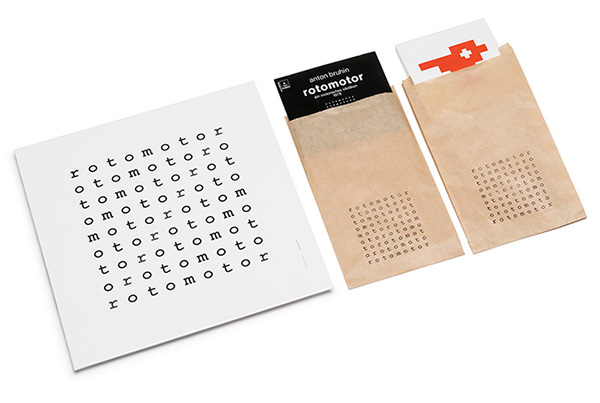 Prior to Alga Marghen beginning to draw attention to him during the late 1990s, Anton Bruhin was almost entirely unknown outside of a small group of fans and collectors of "artist records" and sound poetry. Born in Lachen, Switzerland in 1949, during the late 1960s he gained some prominence as a lyricist, musician, graphic designer, typesetter, and visual artist, in addition to organising happenings and launching into the worlds of sound and concrete poetry. Between 1970 and 1978, he released three LPs - Von Goldabfische, 11 Heldengesänge & 3 Gedichte, and Neun Improvisierte Stücke 1974 / Rotomotor 1978 - all highly sought-after classics in the field, before returning most of his energies to the visual arts until the 1990s, when he reinvigorated his interest in sound.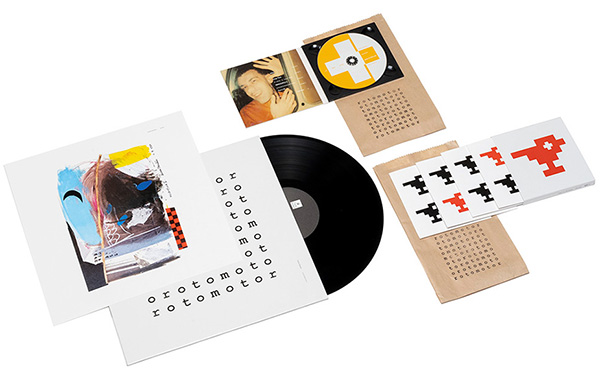 Over the course of nearly three decades of activity, the Italian imprint, Alga Marghen, has continuously cast light into the shadows of historical sound practice, offering particular focus to underappreciated artefacts at the juncture of visual art, sound-art, experimental music, and sound-poetry. With each subsequent release, the label has helped to reform our understanding of 20th Century, and the voices that made it what it was. Their latest batch, dedicated to the multifaceted Swiss artist, Anton Bruhin, is another set of pathways within this incredible initiative. A mind of rare vision, across the length of three releases - the LP Rotomotor / InOut, the CD Rotomotor, and the 4 CD collection Vogelsang / Vogelsong / Vogelsung / Vögelsäng - Bruhin's singular contributions to the fields of experimental sound and vocal practice are elevated to the heights they've always deserved.
Bruhin's sound practice - imbued with subversion and playfulness - is largely focused on music that deploys the Jew's harp, one of the oldest instruments in the world, tape collage, manipulated bird song, and sound poetry. In case of the later, we most often encounter the artist composing palindromes and experimental lyrics that are the result of serial systems intent upon generating visual grammars, which are in turn sounded out, extended and expanded to explore every possibility and permutation.





Anton Bruhin "Rotomotor / InOut" (LP)

Alga Marghen's Rotomotor / InOut is nothing short of a monumental event, offering two of Anton Bruhin's long-form important works - Rotomotor and In/Out - respective sides of a vinyl LP. Encountered together for the first time, they brilliantly illuminate the twin poles - music and sound poetry - of the artist's practice, placing them in much needed dialog with each other.
Rotomotor, subtitled "ein motorische Idiotikon", is a 28 minutes rendering of one of the legendary works of sound poetry. Written in Zurich between 1976 and 1977, then recorded in 1978 before being issued later that year by the composer Etienne Conod's label, Sunrise, the work is a poetic lexicography of the Swiss-German dialect. Instead of the straight alphabetical order, the words are organized and read according to the similarities of their letters (each word differs from the previous one by just one letter), and processed through delay equipment, superimposing the echo of each word upon the one that follows it, simultaneously generating a fascinating sense of inner rhythm as it transforms each utterance to a fundamental, sonic root.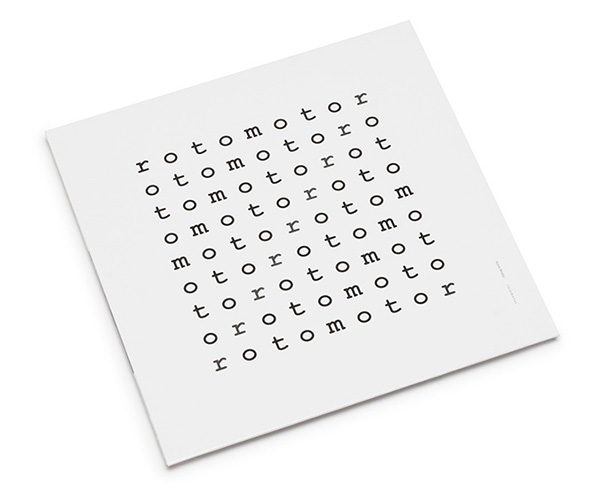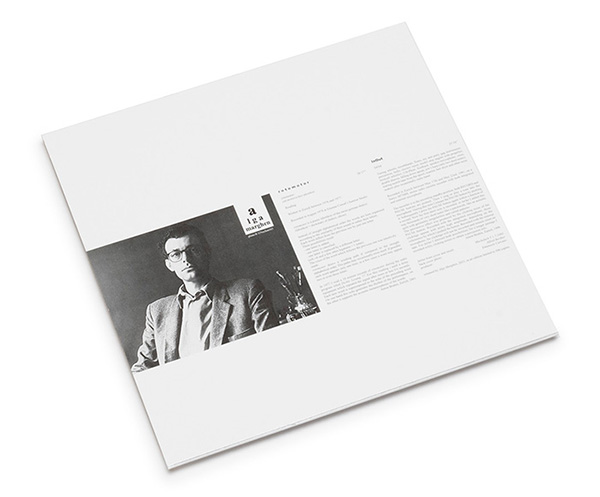 InOut, recorded in Zurich during 1981, is a mind-blowing work for voice with a vast array of small instruments and objects; tuning whistle, mouth-harps, flutes, toy and party gag instruments, percussion, bells, electric razor, model ship engine with propeller, birdcall whistles, CH-Phon, feedback speaker-microphone, siren, double shawm, falling down spoon, jew's harp, tearing scotch tape from the spool, ocarina, hair dryer, radio, and others.
Not unlike its counterpart - Rotomotor - InOut encounters Bruhin seeking something fundamental, elegant, and reduced. Each of the seemingly endless sounds used to construct the work was captured as only a split-second fragment, before being collaged together, like a patchwork, into a writhing, rhythmical acoustic quilt, producing geometric irregularities and varied patterns. Irreverent, playful, and overwhelmingly engrossing - flirting between pure abstraction and imagism - it's easily one of the most fascinating structuralist sound works ever created.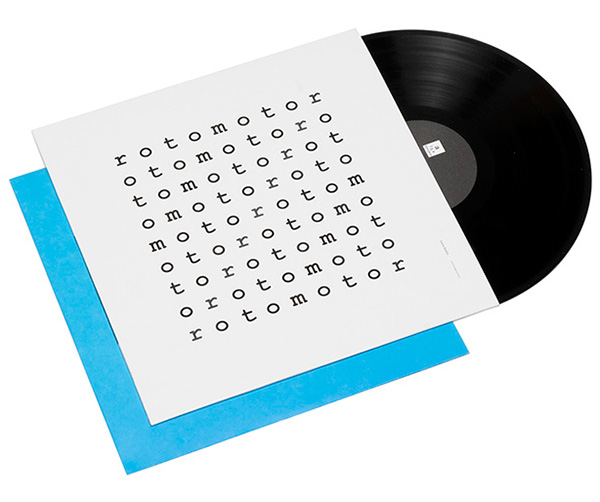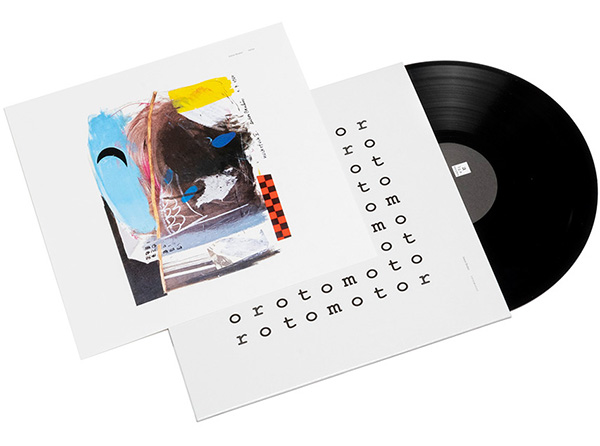 Unquestionably one of the most exciting releases in the realm of truly experimental sound to have emerged in years, Alga Marghen's release of Rotomotor / InOut places the unparalleled vision and power of Anton Bruhin at the front of mind. Issued in highly limited edition, we couldn't possibly recommend it enough.





Anton Bruhin "Rotomotor" (CD)

Issued on a beautifully produced CD, Alga Marghen's Rotomotor - spanning a range of his creative inquiries - gathers five seminal works by Anton Bruhin recorded between 1976-1978, one of the artist's most prolific and important periods. Originally released in 2001 and out of print ever since, this new edition is issued in a brown paper digipak stamped envelope in highly limited edition.
In addition to including Bruhin's seminal work, Rotomotor, described at length above, this stunning collection comprises the short, mysterious environmental recording Orax - a sound collage that harnesses radio static and other sounds - as well as Lange Tone, Versuchpilz 6 and Paul is 35, all three of which are elements from the larger work, MC-10 Zyklus, composed by Bruhin between 1976 and 1977.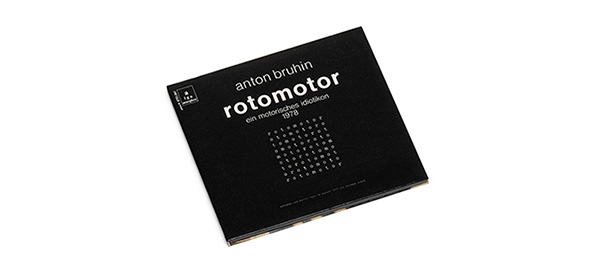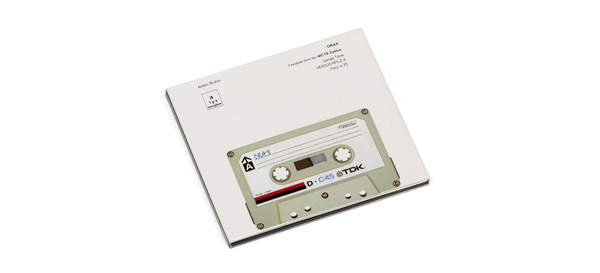 Recorded in countless layers of sound sources on two cassette recorders with loudspeakers and arguably among the most abstract of Bruhin's works, Lange Tone, Versuchpilz 6 and Paul is 35 draw upon the artists investigations into ping-pong recording technique; creating the spatial illusion of the mono-aural replay which moves away from the listener's ears, rendering the perception of a profound sense of depth. Imbued with a sense of playful irreverence that calls to mind the work of artists like Dieter Roth and Jean Dubuffet, incubated within a practice defined by a remarkable sense of rigour and precision, the outcome is as unexpected as they come, falling somewhere between musique concrète, sound poetry, and space-age electroacoustic music that alludes to far flung futures and cosmic dimensions that are slightly out of reach.
Viewed collectively, Bruhin's Rotomotor rapidly brings to focus the incredible scope of his own practice, as well as the risk and intensity that drove an entire generation of post-war experimental sound artists. Encountered more than 40 years on, these works still manage to feel radical, challenging, and relevant in ways that few things do. In many ways, they move beyond the realms of art, sculpting the perception of an alternate state of consciousness, rather than sounds that remain in the aesthetic or intellectual realm. As radical and essential as they come, Rotomotor is issued on CD in a highly limited, brand-new edition by Alga Marghen, housed in a hand-stamped brown paper digipak. An absolute must for any fan of sound-poetry, musique concrète, sound-art, or experimental music at large.





Anton Bruhin "Vogelsang / Vogelsong / Vogelsung / Vögelsäng" (4CD Box)

Originally issued in 2015 to correspond with the exhibition, "Le Caselle di Anton Bruhin", at the Istituto Svizzero di Roma in Milan, we're absolutely thrilled that Alga Marghen has issued a brand-new edition - limited to 100 copies - of Anton Bruhin's monumental 1977 cycle Vogelsang / Vogelsong / Vogelsung / Vögelsäng. Capturing the work in its complete form, sprawling over 4 CDs, housed in a beautiful slip case, this is a rare chance to be immersed within one of the most fascinating gestures in the artist's long and diverse career.
Created during the same period of expanded creativity as Rotomotor and InOut, Vogelsang / Vogelsong / Vogelsung / Vögelsäng stands slightly apart from the work for which Anton Bruhin is most well-known, notably because it draws its sound sources from extensive field recordings of birds made by the artist, an idea that was originally gifted to him by his friend, the Swiss painter Hans Krüsi. Despite this obvious distinction, what makes the work particularly fascinating, is its close relationship to Bruhin's efforts for voice, almost as though he recognized a mirror for the reductive phonic qualities that he sought in his poetics, in the chatter of a natural environment.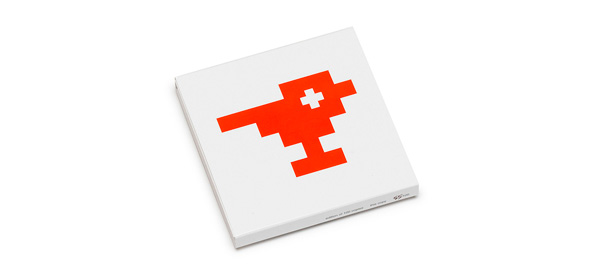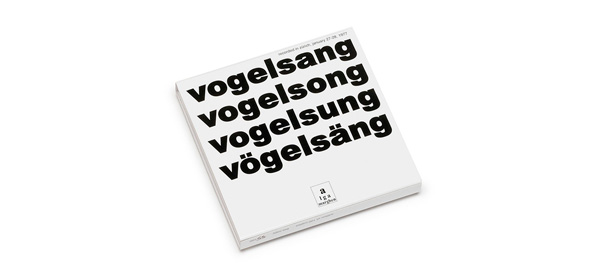 While treated very differently than contemporary artists like Knud Viktor, who also recognised the value of sonorous material captured from nature and animals, Bruhin, across the sprawling length of Vogelsang / Vogelsong / Vogelsung / Vögelsäng, manages to sculpt something close to the total ambience of a free-standing environment. The chirps, whistles, and songs of birds rise and fall, played against the background swirl of sound generated by their many companions, in such a way that it is impossible to sense the artist's hand. Are they speaking among themselves, or has Bruhin constructed the conversations through synthetic means? Whatever the answer, as the sounds shift between the tangibly recognizable and the total abstract, Bruhin sculpts a work of monumental scale that renders cacophony within a distorted world, telling us profound truths about our own.
Truly incredible from start to finish and unlike anything else, Alga Marghen's brand new, much needed repress of Vogelsang / Vogelsong / Vogelsung / Vögelsäng is issued in a very limited edition of 100 copies, and can't be missed.