Derek Bailey, Paul Motian - Duo in Concert
With their first new release since 2017, the venerable Frozen Reeds returns with "Duo in Concert" an absolute gem of archival free improvisation, recorded in 1990 by the unexpected and short-lived collaboration of Derek Bailey and Paul Motian. Recently discovered in the archives of Bailey's Incus Records and fully mastered by Jim O'Rourke, this beautiful LP captures one of two known recorded documents of these two seminal players (the other being included as free digital download with this release). With each venturing into uncharted waters that defy the expectations of their respective playing styles, it is a towering document of the power and possibility of free improvisation that can't be missed.
By Bradford Bailey, 10 November 2023

Since its founding in 2012, the Helsinki-based imprint Frozen Reeds has redefined the notion of glacial pace, issuing only five releases between then and 2023. Despite the relative sparseness of their discography, Frozen Reeds' output - most notably their historic editions of Julius Eastman's "Femenine" in 2016 and Roland Kayn's "A Little Electronic Milky Way of Sound" in 2017 - has occupied such a high bar of quality and importance that the imprint has remained a constant fixture in our minds. Their latest, "Duo in Concert" - an astounding archival recording by Derek Bailey and Paul Motian - rises to this incredible standard and more. Recently discovered in the archives of Bailey's Incus Records, this beautifully produced LP captures these two luminaries in the history of jazz and improvised music at Groningen's JazzMarathon festival in the Netherlands, in the midst of a brief period when they came together in collaboration during the early '90s. Creatively stunning and historically significant - revealing previously unknown dimensions of both players - in addition to the contents of the vinyl LP, fully mastered by Jim O'Rourke, "Duo in Concert" also includes a free download of the only other known concert of the pair at New Music Cafe in New York City in 1991, as well as newly commissioned liner notes by Bill Frisell and Henry Kaiser. Frozen Reeds is back with force and doesn't disappoint.





In the history of free improvised music, there has been arguably no greater advocate for the idiom's power and potential than the English guitarist Derek Bailey. Fiercely principled, between his emergence during the 1960s and his death in 2005, he cut a wide path, positioning this music as the height of creativity, transpiring in real time, and a means through which people from diverse backgrounds could come together, express, and commune. For Bailey, "playing is about playing with other people... improvisation is a process that gets relationships sorted out", and this was something that best transpired in a live context.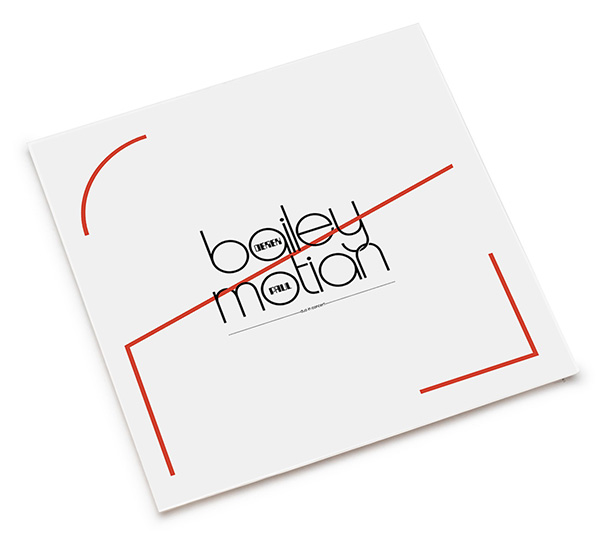 In this light, Bailey's slightly unexpected convergence with the drummer Paul Motian takes on a particularly fascinating dimension, indicating the openness of both artists in their creative and collaborative choices. Initially becoming famed as the drummer in the pianist Bill Evan's legendary trio alongside Scott LaFaro, despite his relatively straight ahead foundations, during the '60s and '70s he would diverge widely, playing with Paul Bley, Keith Jarrett, in Charlie Haden's Liberation Music Orchestra, and Don Cherry, among others, before venturing out on his own as a leader, flirting around the edges of the diverse possibilities presented by the avant garde.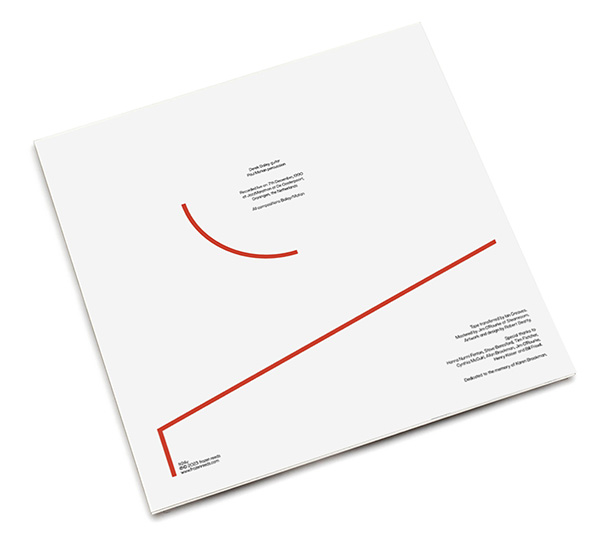 While many of Motian's more forward-thinking collaborative partnerships endured through the '80s and beyond, during the years prior to the drummer's meetings with Derek Bailey, his temperaments of output had largely mellowed across a number of LPs for Soul Note and ECM. Coming together for two shows - the first on the 7th of December, 1990, at JazzMarathon in Groningen, the Netherlands, and the second the following year at New Music Cafe in New York City - each stand among the rare recorded documents of Motian as a free improviser.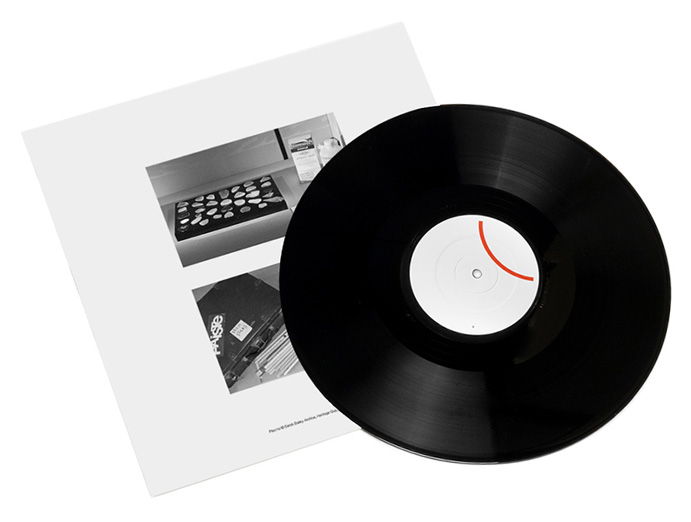 Captured across the two sides of Frozen Reeds' release, "Duo in Concert", both Derek Bailey and Paul Motian bring their respective decades of experience at the forefront of jazz and free improvisation to deliver some of the most vital playing in the careers of either. As Bill Frisell states in the album's liner notes: "This is one of those moments that we're always hoping for, and it's so rare. And it's so hard to talk about, because it's so beautiful. It's like you're seeing some new species of plant that you never knew existed or something."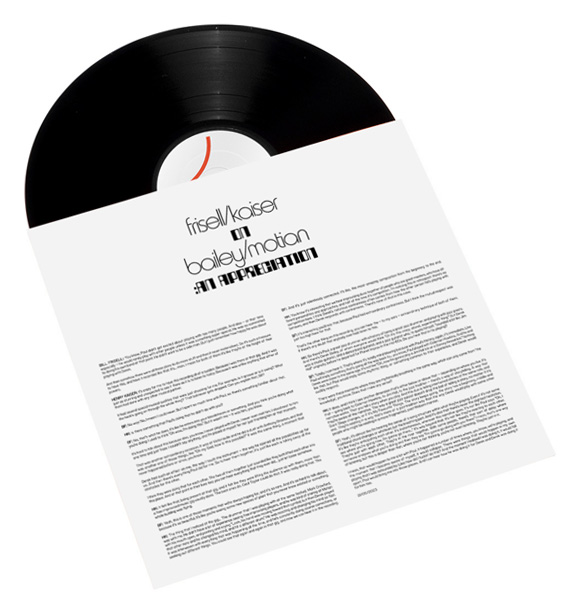 Perhaps most striking, because of the relative rarity of an encounter with his playing on these terms, is Motian's mastery of free improvisation. Fierce and forthright, he lays down a palette of pulsing textures - often taking on repetitive cycles that almost imply song-like structures - against Bailey's non-idiomatic jabs of tone and passages that border on the melodic, that undermine long standing perceptions about his playing and contrarian antagonism, and allow for a more gradual introduction of note and timbre than was typical of his playing during this period. Often riding a knife's edge, the two players dance and dart against the other's interventions, each delivering startling changes in dynamics, preciousness, and tone, culminating as some of the most striking, unexpected, and singular playing of either's careers.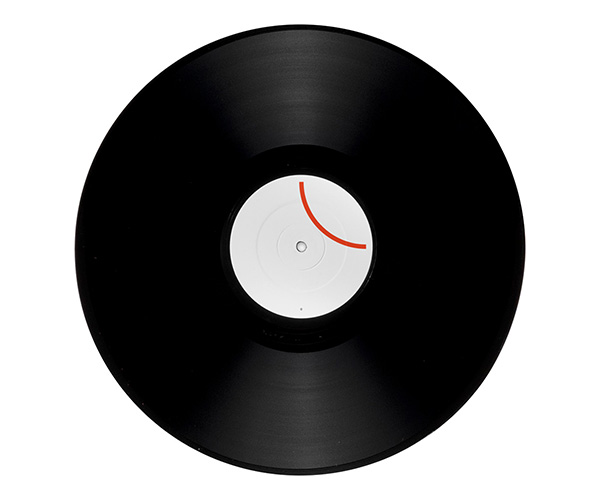 Compelling, balanced, and thrillingly paced, Bailey and Motian's "Duo in Concert" is a joy to hear, taking great leaps toward revealing the further possibilities opened by the practice of free improvisation. Frozen Reeds has done it again with yet another release of towering historical importance. Issued as a beautiful vinyl LP - fully mastered by Jim O'Rourke - "Duo in Concert" also includes a free download of the only other known concert of the pair at New Music Cafe in New York City in 1991, as well as newly commissioned liner notes by Bill Frisell and Henry Kaiser. Amazing and not to be missed.