Barre Phillips
Eargong delivers one of the great holy grails, the first ever vinyl reissue of the legendary bassist Barre Phillips' debut LP, "Unaccompanied Barre", originally released in 1969. Representing a singular moment in the history of jazz and improvised music, not only was this the first LP bearing this seminal artist's name on its cover, but it was the first solo bass record ever laid to tape. Truly visionary on creative terms, and towering with importance historically, it's an unmissible burner that we've been waiting a long time to see return.
By Bradford Bailey, 14 March 2023

Founded in 2020, the Italian imprint, Eargong, has been quietly making waves over the last couple of years with stunning archival releases and reissues from the shadowy depths of the 20th Century avant-garde. So far, they've brought us killer releases from Joseph Jarman & Don Moye, Old And New Dreams (Charlie Haden, Don Cherry, Dewey Redman, and Ed Blackwell), Howard Riley, Mike Cooper, and a handful of other, not to mention that killer featuring Alvin Curran, Roberto Laneri, Giancarlo Schiaffini, Frances-Marie Uitti, Tony Ackerman, Bruno Tommaso - "The Beat 72 Lost Date". Now their back with another serious slab of gold, the first ever vinyl reissue of "Unaccompanied Barre", one of the rarest releases in the catalog of the seminal American bassist Barre Phillips, originally jointly released by equally legendary imprints Music Man, Futura, and Opus One in 1969. Recorded in London the previous year, it's a watershed moment in the history of jazz and improvised music, being the first solo bass record ever laid to tape. Immersive, revelatory, and creatively visionary, Eargong has done the world a great service. This one is as essential as they come!







Born in San Francisco in 1934, Barre Phillips is as legendary as jazz bassists come. Initially emerging onto the American jazz scene during the early 1960s, during that decade alone he recorded with Eric Dolphy, Jimmy Giuffre, Archie Shepp, Peter Nero, Attila Zoller, Lee Konitz, and Marion Brown, to only name a few. Over the years since, he has carved a wide path, constantly rethinking the terms and possibilities of his instrument, working with everyone from Barry Guy, Ornette Coleman, Peter Kowald, and Derek Bailey, to Gong, Chris McGregor, Peter Brötzmann, Paul Bley, Evan Parker and Joe Maneri.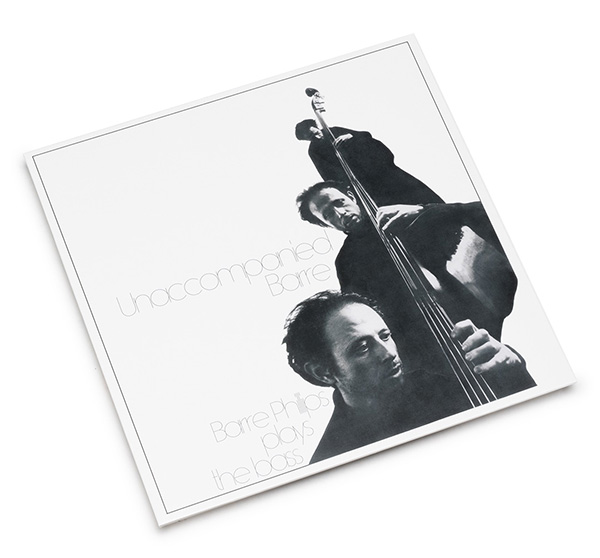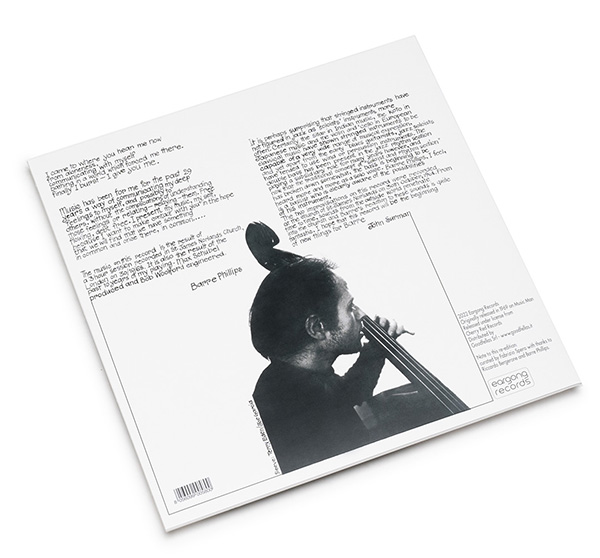 Recorded in St. James Norlands church in London in November 1968 and first released in the following year, "Unaccompanied Barre" was the first LP to bear Barre's name on the cover. The grandeur of the title says it all. Even at this point his playing was met with incredibly high regard on the scene. Perhaps even more remarkable is the fact that for his debut recording under his own name, Barre chose to do what no bassist had ever done, record the first solo bass album in the history of jazz and improvised music. While solo improvisations have become a hallmark of the most talented players in free jazz - being among the most challenging and exposed efforts a player could embark upon, in 1968 it was still nearly unheard of, having only been approached by a handful of players from the AACM and a few others. The monumentality and groundbreaking nature of this gesture can not be underestimated.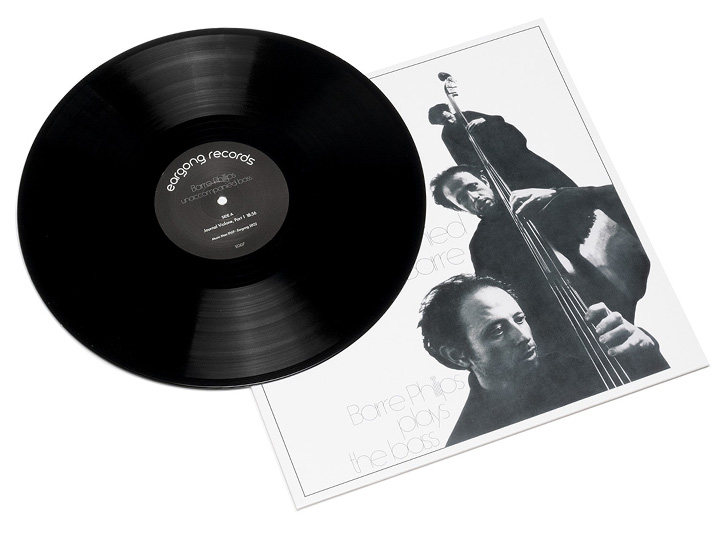 Comprising a single piece - "Journal Violone' - divided into two parts that was carved from the recordings of a sprawling, three hours session, "Unaccompanied Barre" is solo tour-de force of unmediated expression, plumbing the true essence of a singular genius on his instrument. Raw and vulnerable, with nothing to riff of or hide behind, Phillips goes deep, weaving multifaceted, kaleidoscopic journey at the borders of the melodic and rhythmic, shifting between a myriad of fretted and bowed lines. Pulsing and shifting, for the better part of 40 minutes Phillips makes his bass speak with its own voice, expressing what few others could, and what no one had ever thought to before.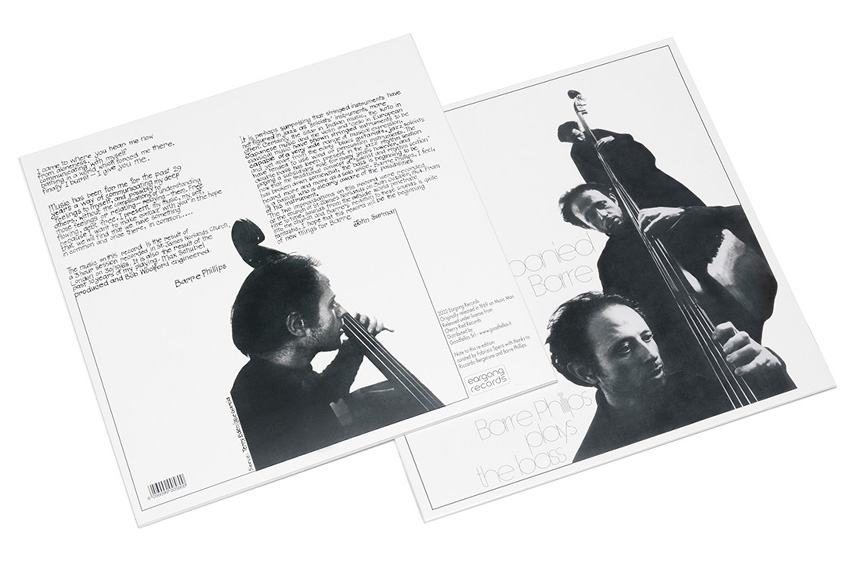 Immersive, intoxicating, and hugely historically significant, Eargong's edition - the first vinyl pressing of Barre Phillips' "Unaccompanied Barre" since its original release - beautifully reproduced the original Music Man cover from 1969. A master class and a seminal statement from one of the greatest figures in creative music, or as it was once said by a reviewer '...Not just an improviser of the highest order; but a true sound sculptor capable of drawing from his instrument such a vast array of shapes and colours that his creation is almost a form of visual art for the ears.' Impossible to recommend enough. Absolutely essential for any fan of jazz or improvised music at large. This is ground zero for so much of what was to come.