Blue Lake - Stikling
A truly brilliant and singular gesture from the ferment of the contemporary Copenhagen scene, Polychrome delivers "Stikling", the latest from Blue Lake. Intertwining the sounds of organ drones, handmade zithers, and a host of other instrumentation, across the LP's two sides an immersive world unfolds at the juncture of DIY hippie folk, off kilter ambient music, German kosmische, minimalism, and improvised acoustic experimentalism, culminating as one of the most uniquely beautiful and creatively striking albums we've encountered so far this year. Not to be missed!
By Bradford Bailey, 30 August 2022

Over the last few years, there's been a palpable sense that things are bubbling in Scandinavia. The Norwegian scene has delivered some stellar work by Mette Rasmussen, Lasse Marhaug, Anja Lauvdal, Joakim Heibø, and numerous others. Recently, incredible work by Marja Ahti and a handful of others has been keeping Finland in our conciousness, and Sweden - notably via the swell of material from Gothenburg - has continuously produced so much amazing material that it's hard to keep track of. Yet, with the exception of a host of stunning archival material via labels like the Institute for Danish Sound Archaeology, the scene currently unfolding in Denmark has remained surprisingly obscure to the outside world. Trust us, there are incredible things happening there as well. Polychrome's latest, "Stikling", an overwhelmingly beautiful and creatively visionary LP by Blue Lake, begins to open a window into the ferment of the Copenhagen scene. Riding the line between ambient music, the immediacy of DIY, and rigorously searching experimentalism, it's hard to think of anything else that sounds quite like this gem.





Blue Lake is the moniker of the American, Copenhagen based multidisciplinary artists Jason Dungan. Born in Texas, his practice initially grew from studies in film and philosophy, before settling firmly into the realm of visual art while a student at the Slade in London during the early 2000s. Despite music retaining a constant and central place in his life - keeping him busy within the transnational collective Squares and Triangles - for roughly a decade Dungan primarily occupied a place in London's art world, producing films, videos, sculptures, and two-dimensional works. It wasn't until his reallocation to Copenhagen in 2015 that sonorous explorations began to overtake the core of his practice.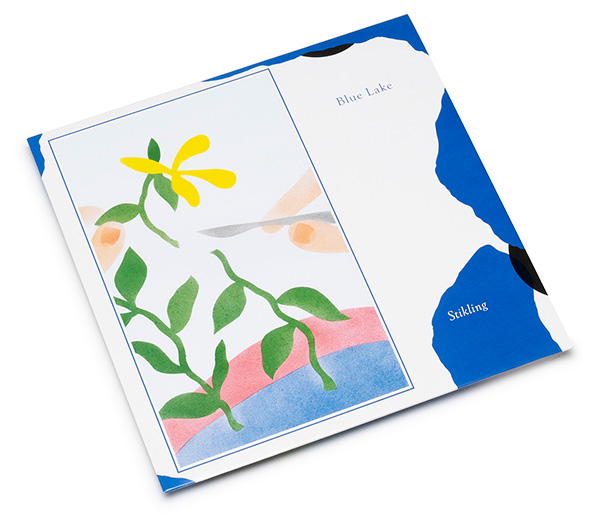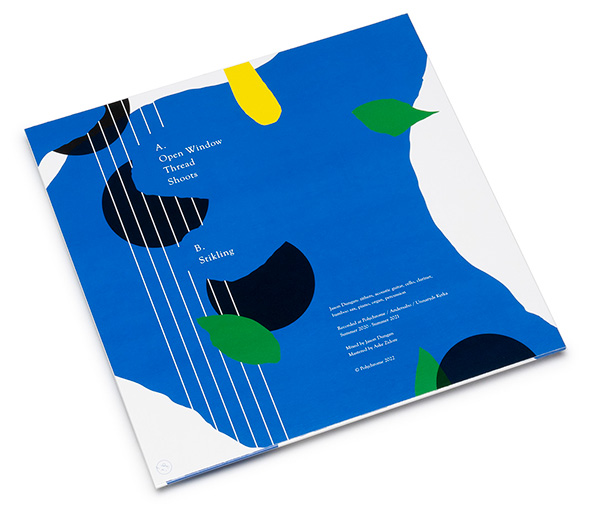 Initially emerging into the public consciousness via a series of self-released LPs and cassettes in 2019 and 2020, despite occupying a harmonically rich zone that intertwines ambient, New Age, and experimental music with the temperaments of free improvisation and DIY, Blue Lake's music is arguably best understood through the lens of Dungan's roots in the realm of visual art. It is a searching music, bound to process; one development leading to an evolution of responses, in much the same way that a painter or sculptor might slowly uncover the final form of a work. Adding to its dynamism, this way of working isn't limited to the development of Blue Lake's compositions. It equally underscores the project's instrumentation, drawing on numerous sound sources - piano, clarinet, saxophone, acoustic guitar, percussion, organ - added and subtracted around a number of handmade zithers - sculptural in themselves - that the artists has constructed and refined over the years as a means toward self-initiated intervention - each throwing dimensions of unpredictability into the mix - as well as being vehicles to chase the otherwise unobtainable sounds in his head.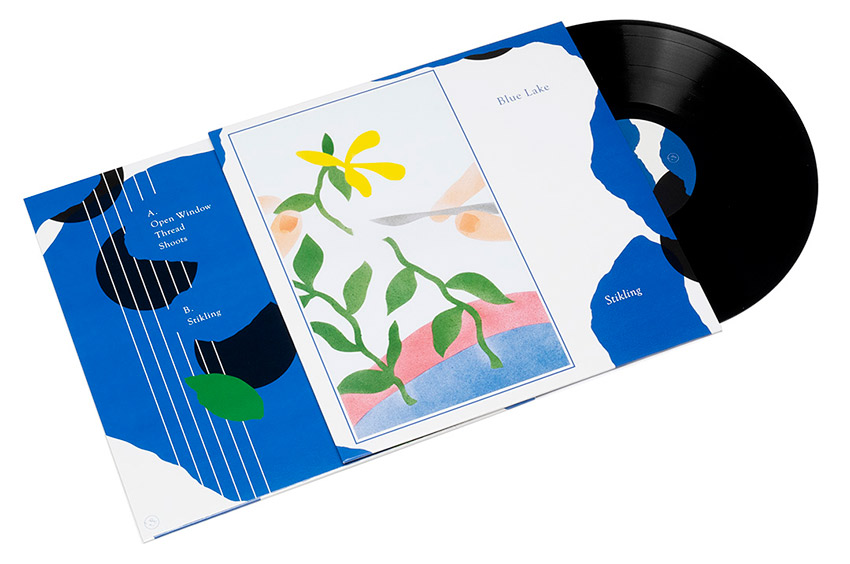 "Stikling", Blue Lake's latest full-length LP issued by Polychrome, follows on the heels of "Moving", an album released to little fanfare in 2020, which became, over the last year or so, an underground, sleeper favorite among fans of left-field experimentalism and raised the project onto the international stage. Across the length of "Stikling", the sound pallet is further expanded from its predecessor, and takes on more complex structural approaches. Dungan illuminates the process embedded within the album through the metaphor of its title; "The word "stikling" in Danish means a cutting taken from a plant that is then set in new soil. During the past two years, I've been working with gardening - planting, collecting seeds, and making cuttings. These processes often involve a mix of creation and destruction – growth goes hand in hand with removing old material and cutting things down."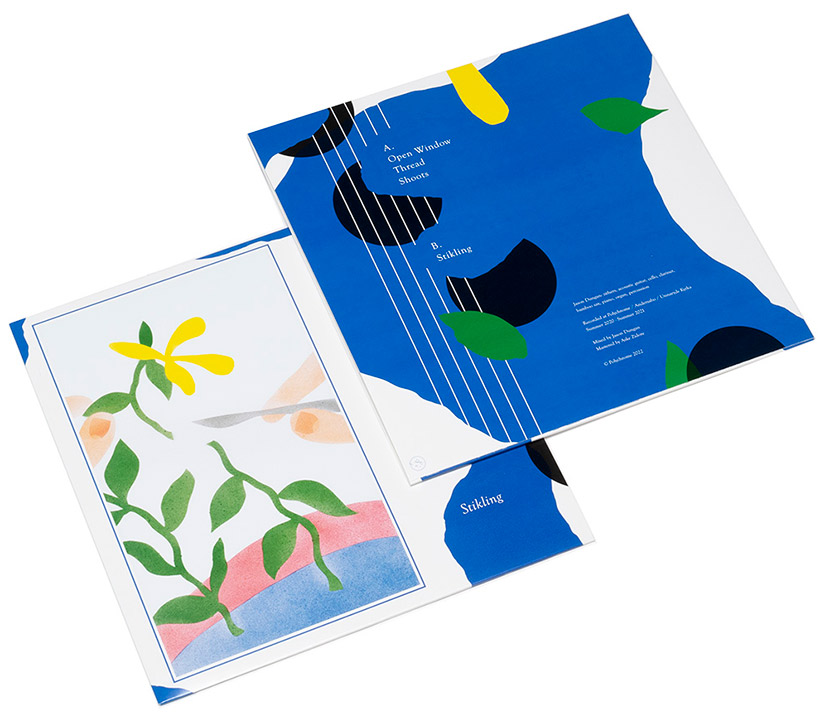 Begun on a church organ in rural Sweden during the summer of 2020, at the core of each of the four compositions on "Stikling" is a fertilizing drone - an organ or cello tone - into which Dungan would slowly begin to plant phrases on the piano or clarinet, building each work bit by bit, adding parts on saxophone, acoustic guitar, percussion, and his handmade 48 string zither, taking some away, re-writting and recording, before eventually guiding them toward a final form that seamlessly carves out a middle ground between DIY hippie folk, off kilter ambient music, German kosmische, minimalism, and improvised acoustic experimentalism. Each feels startlingly distinct as a result of this organic growth, while retaining a clear sense of cohesion within the album's totality, drifting from one extreme to the next as though the sounds themselves are leading the flow.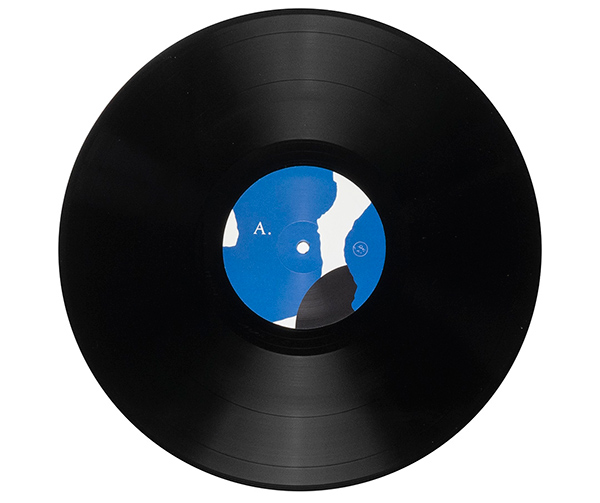 Captivating on countless levels, threaded by deep grooves, washes of textural ambience, rich harmonic interplay, and a brilliant collision of ideas and touchstones, "Stikling" is arguably the most captivating effort that we've encountered from Blue Lake so far. This is an artist to watch and a record to sink into and explore. Yet another brilliant window into the incredible things happening in Scandinavia at the moment, and an absolute must for any fan of Enhet För Fri Musik, Natural Information Society, Faust, and acoustic New Age.