Blue Lake - Sun Arc
Building on the critical success of last year's "Stikling", Blue Lake - the musical guise of American born, Copenhagen based multidisciplinary artists Jason Dungan - returns with "Sun Arcs", his first LP with Tonal Union. Comprising eight shimmering minimalist compositions that intertwine the sounds of handmade zithers, guitar, percussion, and other diverse instrumentation, it's among the most ambitious gestures that we've heard from the project to date. Already gaining rave reviews from Pitchfork and numerous other outlets, if ever there was a perfect record for summer, this is it.
By Bradford Bailey, 14 July 2023

Over the last few years, Scandinavia has increasingly centered itself in our consciousness. The Norwegian scene has delivered some stellar work by Mette Rasmussen, Lasse Marhaug, Anja Lauvdal, Joakim Heibø, and numerous others. Recent, incredible work by Marja Ahti and a handful of others has been keeping Finland in our minds, and Sweden - notably via the swell of material from Gothenburg, and Stockholm based composers like Ellen Arkbro - continuously blows us away. Yet, with the exception of a host of stunning archival material via labels like the Institute for Danish Sound Archaeology, the scene currently unfolding in Denmark has remained surprisingly obscure to the outside world. Last year, a single LP, Blue Lake's "Stikling", cracked the door open wide and offered a pathway toward understanding the broader ferment of Copenhagen scene - År Og Dag, Copenhagen Clarinet Choir, Ragnhild May, Selvhenter, etc. - to which it belongs. Roughly a year on, building on its predecessor's sweeping critical success, Blue Lake returns with a brand-new LP on the fledgling imprint Tonal Union. Issued in two very limited vinyl editions of 300 copies each, respectively on clear yellow and black wax, it encounters the project pushing into increasingly more ambitious territory, riding the line between ambient music, the immediacy of DIY, and rigorously searching experimentalism. Interweaving sheets of tonality and ambience with a startling melodic sensibility and wry conceptualism, in a single gesture "Sun Arcs" manages to challenge how we locate and understand experimental music itself.





Blue Lake is the moniker of the American, Copenhagen based multidisciplinary artists Jason Dungan. Born in Texas, his practice initially grew from his studies in film and philosophy, before settling firmly into the realm of visual art while a student at the Slade in London during the early 2000s. While music retained a central place in his life - keeping him busy within the transnational collective Squares and Triangles - for roughly a decade Dungan primarily occupied a place in London's art world, producing films, videos, sculptures, and two-dimensional works. It wasn't until his reallocation to Copenhagen in 2015 that sonorous explorations began to overtake the core of his creative output, encountering him forging connections within the city's thriving experimental music scene, notably the År Og Dag collective, members of the Copenhagen Clarinet Choir, and similarly minded interdisciplinary artists also working with sound like Ragnhild May.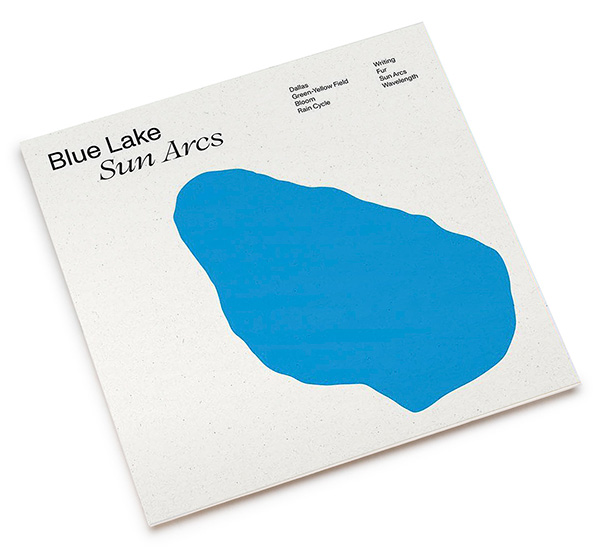 Blue lake, carried by the spirit of DIY, initially emerging into the public consciousness via a series of self-released LPs and cassettes in 2019 and 2022, of which the critically acclaimed "Stikling" - earning a nomination for 'Album of the Year' at the Danish Music Awards - was the last. Despite occupying a harmonically rich zone that intertwines ambient, New Age, and experimental music with the temperaments of free improvisation and DIY, the project's output is arguably best understood through the lens of Dungan's roots in the realm of visual art. It is a searching music, bound to process; one development leading to an evolution of responses, in much the same way that a painter or sculptor might slowly uncover the final form of a work. Adding to its dynamism, this way of working isn't limited to the development of Blue Lake's compositions. It equally underscores the project's instrumentation, drawing on numerous sound sources - piano, clarinet, saxophone, acoustic guitar, percussion, organ - added and subtracted around a number of handmade zithers - sculptural in themselves - that the artists has constructed and refined over the years as a means toward self-initiated intervention - each throwing dimensions of unpredictability into the mix - as well as being vehicles to chase the otherwise unobtainable sounds in his head.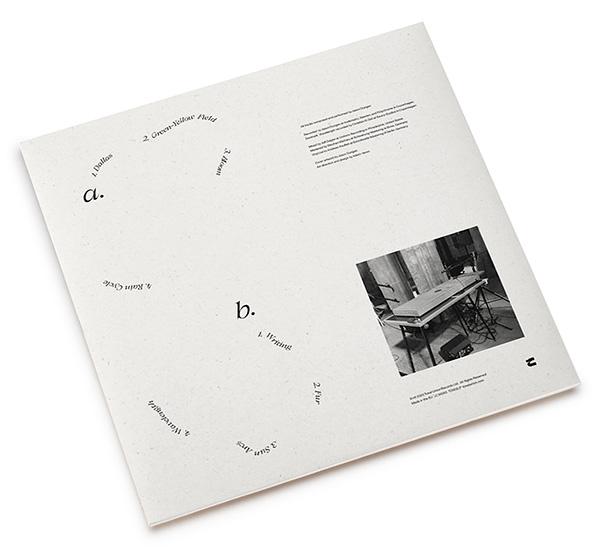 The seeds of "Sun Arcs" were sown during a week spent by Dungan in solitude at a cabin set in the idyllic Swedish woods just outside of Unnaryd, where the artist made a conscious decision to leave behind everyday distractions and shut out the outside world to instead focus on the natural passage of time. He recalls: "My only sense of time came from these daily walks out in the woods with my dog, and an awareness of the sun's path as it moved across the sky each day." Upon returning to Copenhagen with half of the album's compositions in the works, many of which draw upon Dungan's love for Don Cherry's stripped back performance ethos - focusing on the core beauty of minimal instrumentation creating a genre-less meeting between folk and jazz - he then embraced upon the unexpected forms of the album's centre piece, "Rain Cycle", which features a tempered Roland drum machine alongside shifting zither improvisations.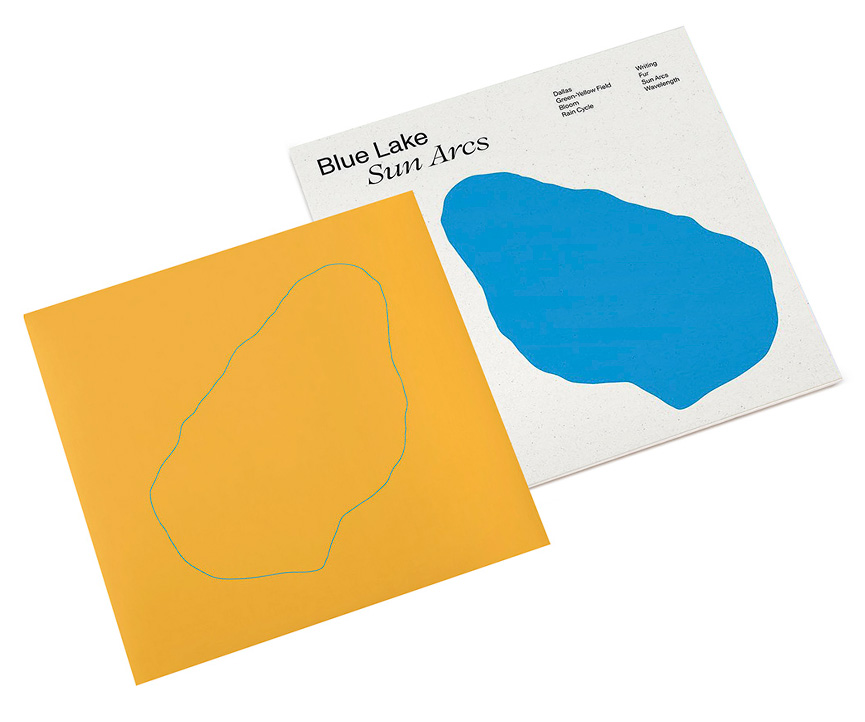 From the outset, "Sun Arcs" bears the appearance of decided growth and refinement. There is more a clarity in each of the album's eight compositions. It's predecessor's consciously off kilter rhythmic sensibility has been largely replaced with an almost metronomic sense of being locked in, with the placement and corresponding relationships of each note following suit to achieve a maximized sense of minimalist clarity and concision. Ranging from the jazz infused folk jams of "Dallas", the album's opener, "Bloom", and "Fur", to the rippling tonal ambiences of works for solo zither like "Green-Yellow Field", "Writing", and "Sun Arcs", to a fascinating series of works like "Wavelength" and "Rain Cycle" that carve a middle ground between the two poles, Dungan weaves in inward gazing pastoral tableaus that bridges the psychic spaces or resonant memory, formed by his childhood in Texas and his current life in Denmark, and the landscapes bound to those two disparate geographies. As he states: "Both places feel like 'me', I think on some level the music is always some kind of self-portrait."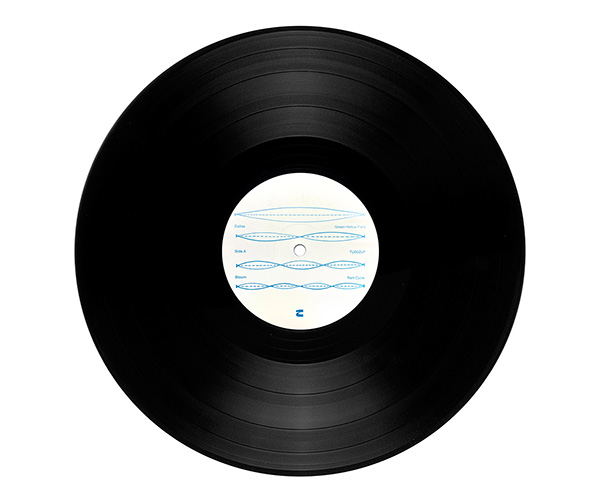 Among the projects most sophisticated and refined outings to date, "Sun Arcs" is a truly stunning piece of work, wryly building bridges between hippie folk jams, cosmic jazz, and acoustic new age, all within a conceptual and creative framework that firmly locates the album within the context of experimental music. Issued by Tonal Union in two very limited vinyl editions of 300 copies each, respectively on clear yellow and black wax, sit back and bask in its glow. We can't imagine a better record to carry the ears through the summer months.