Byard Lancaster
Riding the crest of an incredible run of releases, Superior Viaduct returns with the first ever reissue of one of the great holy grails of 1960s avant-garde jazz, Byard Lancaster's "It's Not Up To Us". The saxophonist's debut as a leader, originally issued by Vortex in 1968, more than half a century on remains a visionary, writhing and rhythmic burner that continues to blow minds. Soaring to the highest highs of free and spiritual jazz, and featuring an astounding ensemble and some of the most incredible playing in Sonny Sharrock's career, it's impossible to recommend enough.
By Bradford Bailey, 26 May 2023

Over the last decade, Superior Viaduct has become synonymous with making the improbable and impossible real. One after another, spanning nearly every idiom of ambitious music, they've reissued some of the greatest holy grails in the history of sound. Running like a vein through the imprint's discography, via crucial reissues from the likes of Alice Coltrane, Art Ensemble of Chicago, Charlie Mingus, Ornette Coleman, Albert Ayler, Sun Ra, Marion Brown, William Hooker, and others, is a deep dedication to historical gestures at the creative vanguard of jazz. Their latest, the first ever reissue of "It's Not Up To Us", the legendary saxophonist Byard Lancaster's 1968 debut as a leader, is yet another in this distinguished stream and stands among the most exciting and hotly anticipated reissues of the year. A truly towering monster of the idiom, featuring some of the most visionary playing of Sonny Sharrock's career, it's an absolute mind-melter that can't be missed. Reissued on vinyl with all the love and care for which Superior Viaduct has become known, perfectly reproducing the sleeve of its original issue, this is one not to be missed.





Hailing from Philadelphia and trained at the Berklee College of Music in Boston, Byard Lancaster was among the most noteworthy saxophonists among the generation that followed in the wake of John Coltrane's early innovations. Following his studies, he relocated to New York during the mid-sixties where he played with luminaries like Archie Shepp and Elvin Jones, and recorded with Sunny Murray, Bill Dixon, Larry Young, Burton Greene, and Marzette Watts, before departing with Murray to the legendary Parisian Actuel in 1969 where he contributed to the drummer's iconic LP "An Even Break (Never Give a Sucker)". While Lancaster lived in New York, Nigeria, France and Chicago over the course of his remarkable career, his roots in Philadelphia continuously called him back home, where he played a crucial role in the city's thriving and independent free jazz scene, playing with Sun Ra and alongside Khan Jamal and others co-founded The Sounds of Liberation Orchestra. For many, his recordings on Dogtown Records, Palm, and Philly Jazz, capturing his work during this period, are definitive gestures of 1970s free jazz.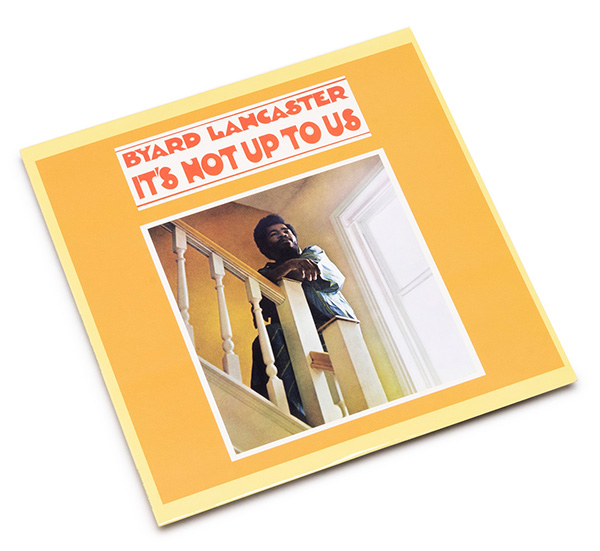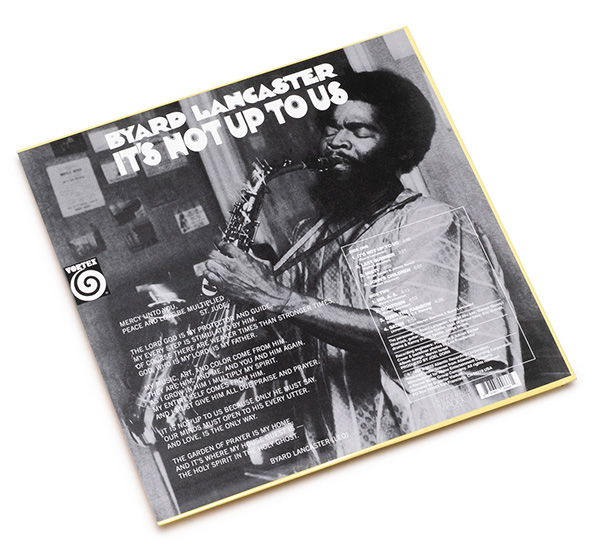 Lancaster's discography is rich and a beautiful thing to behold, but few records, by him or anyone else, can hold a torch to his debut as a leader, "It's Not Up To Us", recorded with the ensemble of Jerome Hunter, Kenny (Keno) Speller, Eric Gravatt, and Sonny Sharrock, and originally issued by Atlantic's avant-garde jazz subsidiary, Vortex, in 1968. It is a triumph of its moment, and unlike almost anything else, before or since.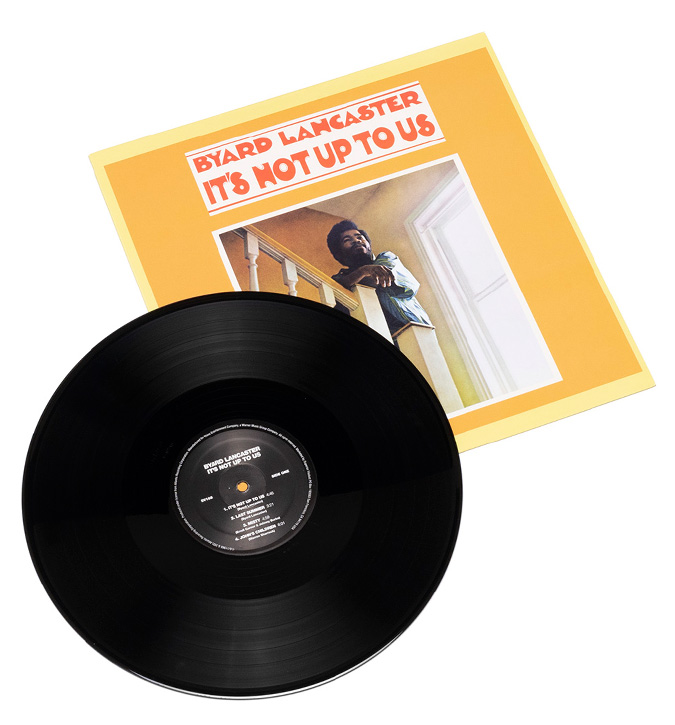 As the nine pieces that comprise "It's Not Up To Us" unfold, Byard Lancaster's unique ability as a leader, setting him apart from the pack, are quickly gleaned. As he guides the ensemble, he holds back, choosing the perfect moments to intervene with melodic lines on saxophone and flute. This is particularly noteworthy because the entire ensemble, bar himself, is made up of rhythm players (congas, bass, drums, and guitar) who created a driving force - laden with uncanny space - beneath his lyrical tones. Unquestionably indebted to the Coltrane arc of spiritual jazz - a free avant-gardism that remains planted within the groundwork of a tune - the resulting totality, expanding, contracting, and chugging over the LP's two sides is one of the most intoxicating and immersive celebrations of sound that can be called to mind. While every track is an absolute burner, particularly noteworthy is "John's Children", which features some of the most forceful playing of Sonny Sharock's entire career, a proof offered further distinction by the fact that the late great guitarist would revisit the piece on his final LP, "Ask the Ages", in 1991, reworking it under the title "Many Mansions" with Pharoah Sanders on sax.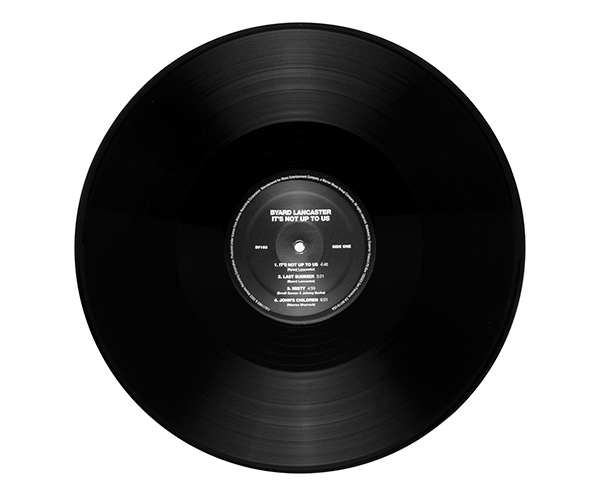 A stone-cold classic that's been out of print on vinyl for more than half a century and hotly hunted by collectors for nearly as long, if ever there was a record from the canon of 1960 jazz that was long overdue for a reissue, this is the one. Truly amazing, and unquestionably some of Lancaster's finest work in his long and illustrious career, Superior Viaduct has done the world a great service by bringing this one back. Ten out of ten and beyond!