Carl Stone
Unseen Worlds returns with their third instalment of the California born, Tokyo based composer Carl Stone's archival works, "Electronic Music from 1972-2022", comprising an astounding eleven compositions across three full LPs. The most expansive in the series to date, ranging from the earliest pieces of Stone's to emerge to date to some of the most recent, it's an absolutely incredible immersion into one of the most thrilling and groundbreaking bodies of electronic sound to have appeared over the last 50 years.
By Bradford Bailey, 13 September 2023

Carl Stone is a musical treasure - an emblem of experimental and electronic practice - a visionary whose multifaceted contributions to the landscape of music have carved a deep and increasingly celebrated path. Over the last decade, the New York based imprint, Unseen World, has taken great strides to placing Stone in the center of our thoughts - first with reissue of his crucial debut, "Woo Lae Oak", and then with their two incredible, absolutely essential, and critically heralded surveys, "Electronic Music From the Seventies and Eighties" and "Electronic Music from the Eighties and Nineties", in addition to a growing body of releases dedicated to his contemporary work: "Himalaya", "Baroo", "Stolen Car", "Wat Dong Moon Lek". Now the label returns with the third in their instalments of Stone's archival works, "Electronic Music from 1972-2022", comprising an astounding eleven compositions across three full LPs. The most expansive in the series to date, ranging from the earliest pieces of Stone's to emerge to date to some of the most recent, it's a truly remarkable immersion in one of the most singular sonorous worlds of the last fifty or so years, offering further proof to why he is one of the most important composers working today.





Beginning his studies in composition with Morton Subotnick and James Tenney at CalArts during the 1970s, before quickly shifting toward electroacoustic research, Carl Stone, even while he was still a student, proved to be a radical and ground-breaking mind. His earliest efforts were largely dedicated to pure electronic sound, generated by modular synthesizers, but before long he began to embark upon an unprecedented rethinking of the practice of sound collage; using prerecorded music as source material. This step, initially taken in the sound library at CalArts, has been widely credited as laying the groundwork for the practice of sampling, and has defined his remarkably singular practice and body of work, that has continuously evolved and refined at rapid pace over the decades since.

"Electronic Music from 1972-2022" sets out to frame fifty years of Stone's compositional activity, starting with his earliest professionally presented compositions from 1972 - "Three Confusongs" and "Ryound Thygyzunz", which feature the voice and poetry of his teenage and longtime friend, Stefan Weisser, who was later known as Z'EV - before moving across the decades and bring us to the present day with three works for 2022. Conceived as operating in complement to the previous two releases in Unseen World's archival series dedicated to the composer - marking his 70th birthday - rather than a definitive history, it is unquestionably the most striking of the collections to emerge to date.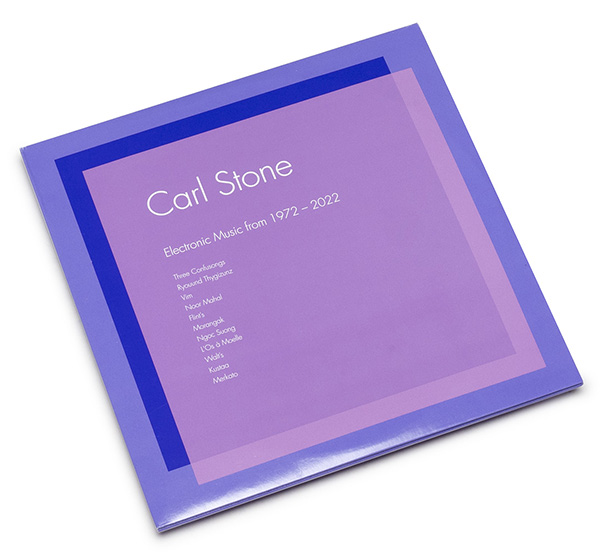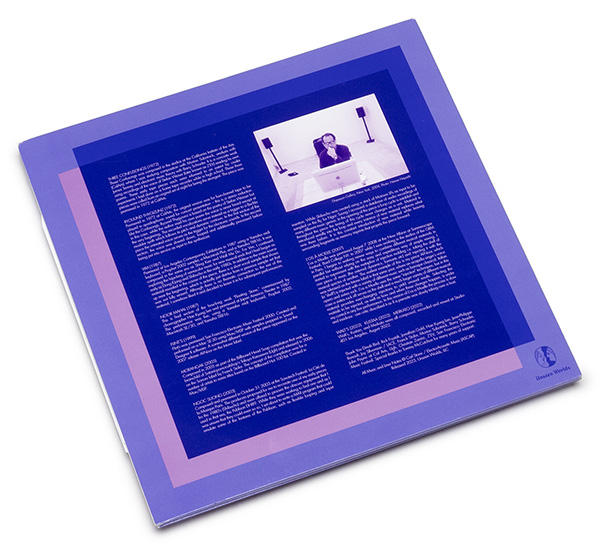 Most artists who are lucky enough to innovate in their field, find their hook and refine it within a fairly narrow set of perimeters over the course of their career. While many of the ideas and practices that marked Carl Stone's earliest works - notably the use of preexisting sound sources - have remained over the past 50 years, the body of work that emerges across the three LPs of "Electronic Music from 1972-2022" is particularly striking for its illumination of how hard he has continuously pushed forward and the amount of ground he has covered since 1972.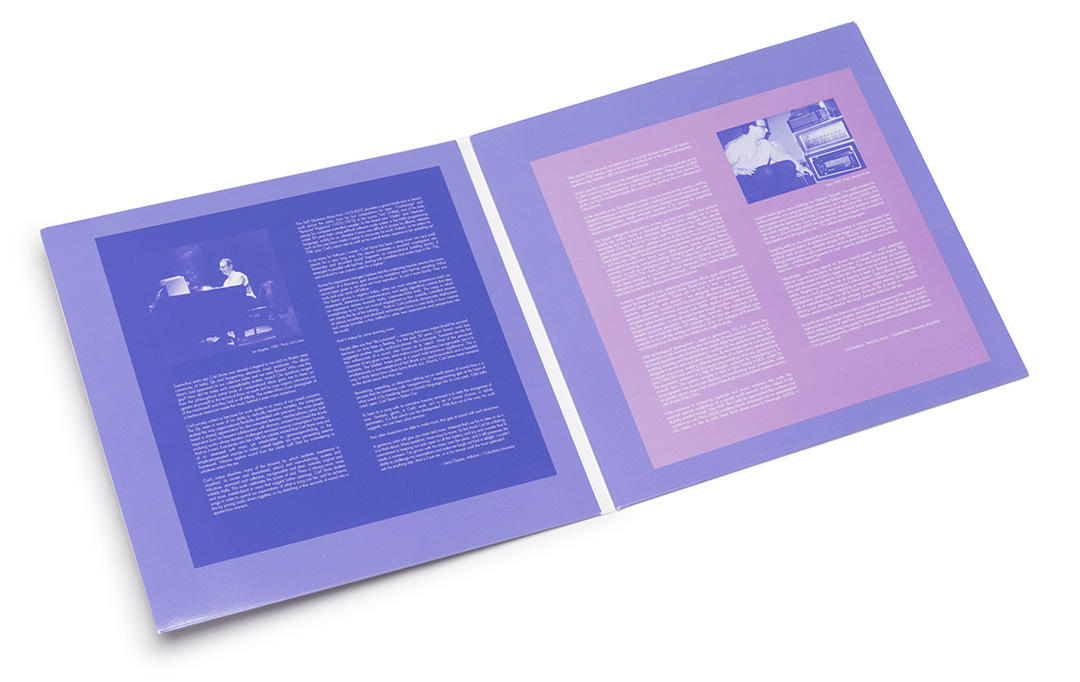 The two earliest works in the collection, "Three Confusongs" and "Ryound Thygyzunz", feel roughly aligned with concurrent avant-garde electronic works emerging from studios like GMR and EMS, encountering the sounds of tape manipulation generating bubbling and bristling expanses of sonority and ambience around the sound of the human voice. While many of Stone's works from the 1980s that have appeared on the previous entries in the series - "Kuk Il Kwan" (1981), "Woo Lae Oak" (1981-1983), "Shibucho" (1984), "Shing Kee" (1986) - operate within a seductive territory off experimental sound collage at the borders of ambient and the "fourth world" - the two pieces in this collection, "Vim (1987)", which works with material captured from the Beach Boys, and the percussion forward "Noor Mahal", both from 1987, offer some of the clearest allusions to the wilder and more pointedly irreverent territories in Stone's practice that would develop over the coming decades.

By 1999's "Flint's", the mind-bending attributes of Stones works that have been loved by fans of his recent albums had more or less completely appeared, its shattered fragments rejoining in hair raising rethinking of electronic dance music might be. Over the course of the coming decade, illuminated by "Morangak" (2005), "Ngoc Suong" (2003), "L'Os à Moelle" (2007), we encounter Stone displaying a remarkable range within his output, from the explicitly abstract, to intoxicating flirtations with pop.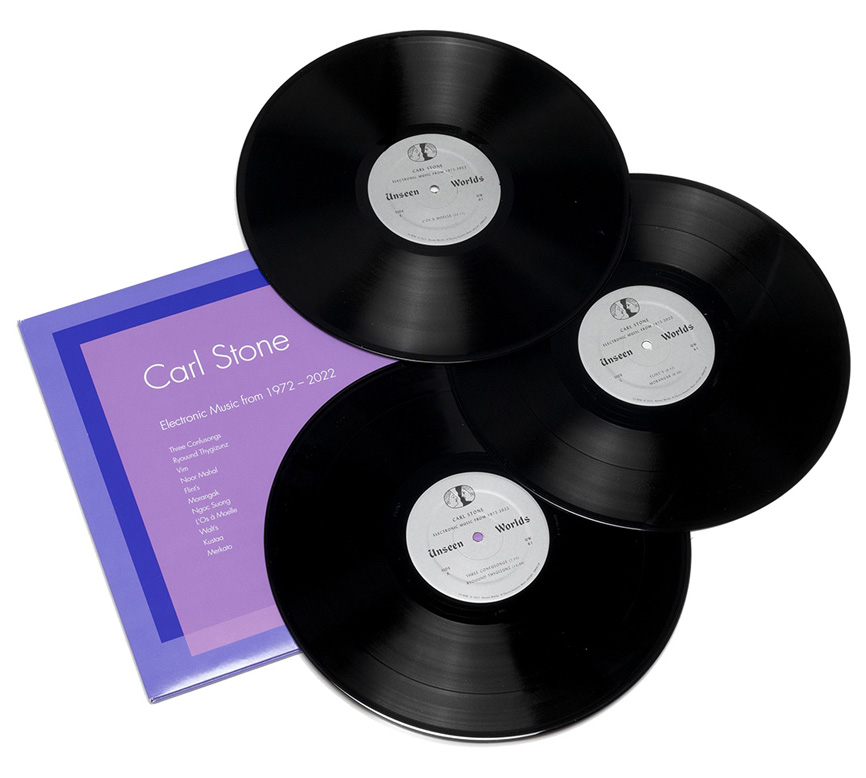 Most satisfyingly, it is the three most recent pieces collected by "Electronic Music from 1972-2022" - "Walt's", "Kustaa", and "Merkato", all from 2022 - that stand as the album's most engaging and challenging, immersing the ear in the brain boggling construction that have defined Stone's output in recent years; jittering, writhing, and ricocheting in otherworldly arrangements that entirely displace perceptions of proximity, while pointedly retaining a clear sense of their sources - in these cases African Hi-Life and contemporary pop, '60s psychedelia - and a pointed sense of musicality. Upon first encounter, this music is so radical, forward-thinking, and ahead of its time that one might assume that it had been made by a brilliant emerging talent in their late teens or early twenties, rather than a veteran composer in their 70th year.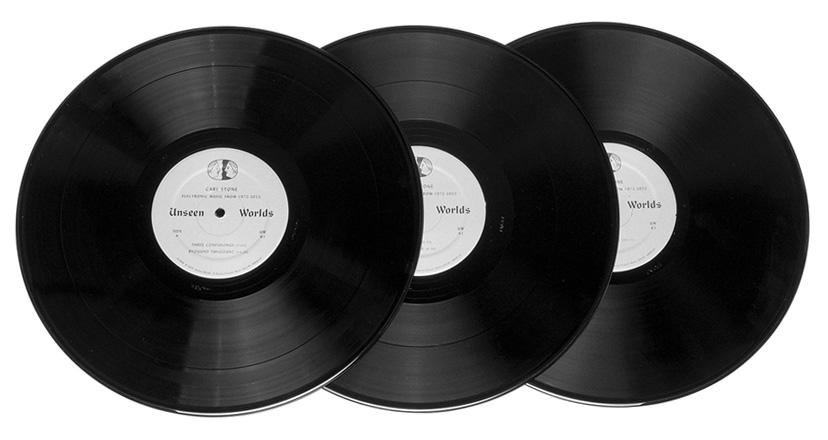 We've been huge fans of the Unseen World's archival Carl Stone collections since the first instalment dropped back in 2016, finally bringing this incredible composer's accomplishments the attention and context that they've always deserved. As much as we've loved the journey every step of the way, "Electronic Music from 1972-2022" is high among our favourites to date, offering unprecedented scope as it travels through the years, and allowing his most recent works a necessary place alongside the more historical. Issued as a beautiful triple LP in a gatefold sleeve with new liner notes by Ed McKeon, Jace Clayton and Carl Stone, it is truly impossible to recommend enough. Ten out ten and beyond.