Carles Santos' soundtrack for the 1970 film "Vampir-Cuadecuc"
Carles Santos' soundtrack to Pere Portabella's 'Vampir-Cuadecuc' is an a highly experimental tapestry of sound where moody electroacoustic ambiences collide with minimal field recordings, striking clusters of tones, textures, dissonances, and glacially moving drones.
By Bradford Bailey, 02 December 2019
Creative radicalism can take countless forms, wielding its force within as many contexts and moments in time. It seeks and captures glimpses of freedom, wielding a crucial force in the fight against authoritarianism, be it political or a state of mind. This week, we're thrilled to feature a crucial artifact, illuminating one such struggle - the first ever vinyl issue of the multi-disciplinary artist, Carles Santos', incredible soundtrack for the Catalan filmmaker, Pere Portabella's, 1970 film, Vampir-Cuadecuc.
The product of a remarkable, long standing collaboration, made during the final years of Franco's dictatorship and banned after completion, it opens necessary a window on the utopian optimism which underscores the efforts of the avant-garde, remaining as politically prescient as it is sublime, decades after it was made.
Carles Santos (1940 - 2017) was a Spanish pianist, composer, painter, sculptor, photographer, filmmaker, and performance artist, who, under the dark cloud of Franco's Spain and long after, deployed remarkable, diverse, and visionary avant-garde practices in the quest for social, political, and intellectual freedom. Like many of his peers across Europe, Santos understood the potential born of a marriage between music and film - the two joined as a vehicle for radical understanding. There is perhaps no better example than the composer's long standing partnership with the filmmaker, Pere Portabella, one of the most important documents of which rests before us now, Santos' long unreleased soundtrack for Portabella's Vampir-Cuadecuc.
Filmed behind the scenes of Jesús Franco's Count Dracula (1970), Vampir-Cuadecuc is a radical deconstruction of the illusions within narrative cinema, consciously doubling as a mirror for the political deceptions of government. For the accompanying soundtrack, Santos wove a highly experimental tapestry of sound. Moody electroacoustic ambiences collide with minimal field recordings from a vast range of sources - including the production of the film itself - striking clusters of tones, textures, dissonances, and glacially moving drones, amounting to one of the most discretely impressive, radical totalities that listeners are likely to encounter this year.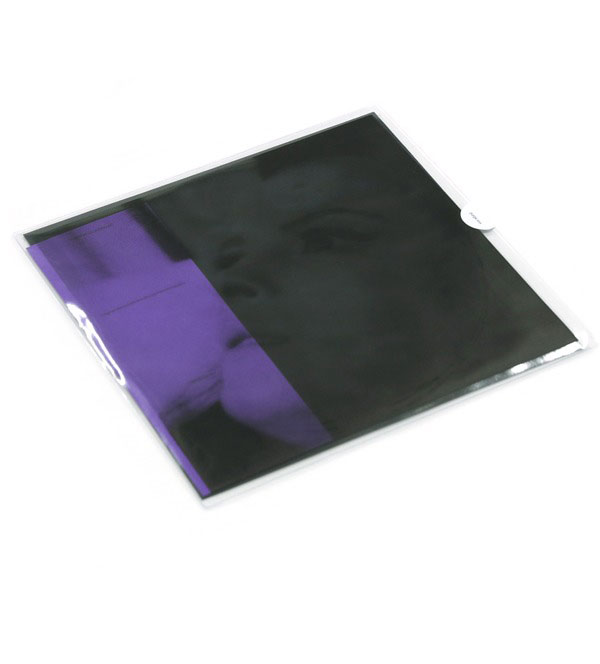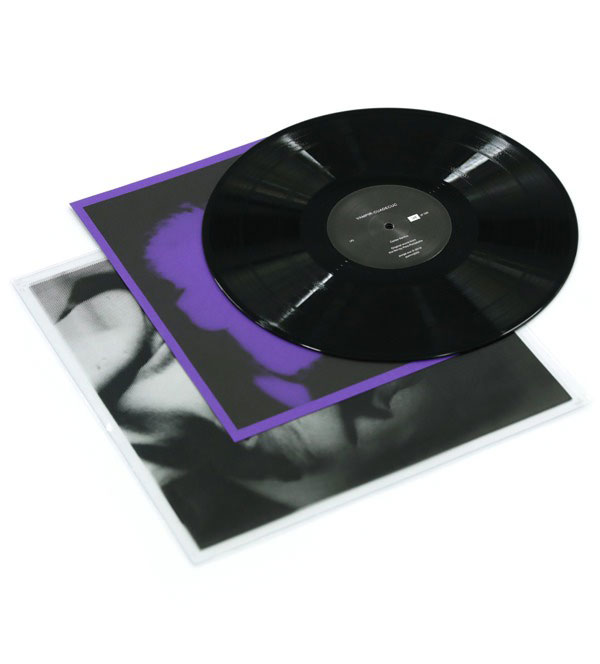 Absolutely incredible, Carles Santos' Vampir-Cuadecuc, when viewed from a distance, is like almost nothing of its moment, offering an illuminating vision which defies the standard narratives of avant-garde practice in Europe during the '70s. While almost all avant-garde music is political in some way, the composer's constructions are topical, forced against the context into which they emerged, in a way that few others achieved.

Issued by Purge in a one-time only, highly limited pressing on 180 gram vinyl of 130 hand-numbered and handmade copies - already sold-out at source, the record comes with two custom inners and a screen-printed plastic outer, an 'insert your own silence' CD from the film's soundtrack, and two riso printed inserts / posters, featuring Christopher Lee (who also performs on the record) and Soledad Miranda. Original liner notes are authored by Jonathan Rosenbaum.
Essential on every count for fans of revolutionary soundtracks, electroacoustic music, and Musique Concrète.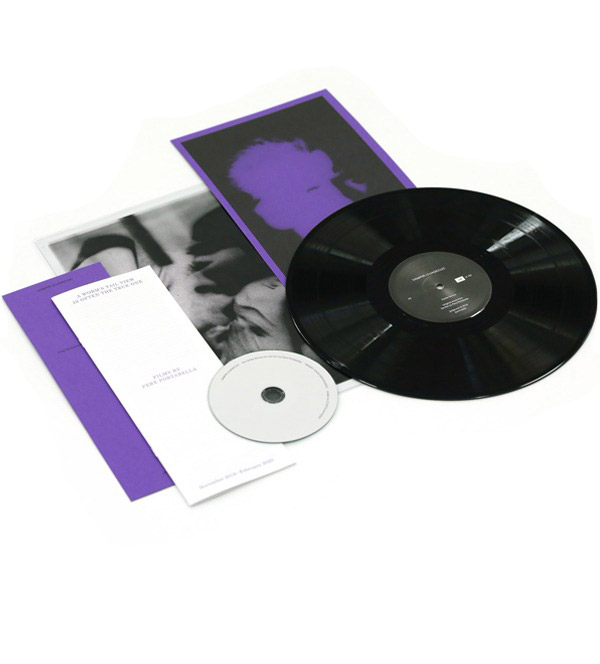 One way to look at Vampir-Cuadecuc is as an artful making of Jess Franco's El Conde Dracula (1970) - one of the Meister's Harry Alan Towers productions. But that would mean being content with merely the first layer of the film. Portabella was after something more complex, as witnessed by the fabulously idiosyncratic soundscape mainly made up of weird noises, or his choice of shots which tend to stress the element of artifice - one of the Escuela de Barcelona's main pre-occupations. Some see Vampir--Cuadecuc as a witty allegory on Francisco Franco, with Dracula as the dictator whose demise is certain (Christopher Lee reads that part on-screen, which makes the scene a standout moment of the film). Could very well be.

But what does 'Cuadecuc' mean?

Does this word exist? Or is it a poetic creation that mirrors Carles Santos' composition?