Cheri Knight
Off the back of an incredible run that's witnessed mind-melting albums by Universal Liberation Orchestra, Pamela Z, and The Same, Freedom to Spend delivers yet another astound gem, "American Rituals", the first ever release dedicated to the work of Cheri Knight
By Bradford Bailey, 05 August 2022

Off the back of an incredible run that's witnessed mind-melting albums by Universal Liberation Orchestra, Pamela Z, and The Same, Freedom to Spend delivers yet another astound gem, "American Rituals", the first ever release dedicated to the work of Cheri Knight. Weaving a profoundly singular and immediate form of minimalism, rooted in synthesis, tape music and chant, with touchstones as diverse as Laurie Anderson, Kristin Oppenheim, Young Marble Giants, and Midori Takada, it's an absolutely intoxicating joy in listening and historical revelation on remarkable terms.





Since launching few years back, Freedom to Spend - the RVNG offshoot run by Pete Swanson and Jed Bindeman - has made quietly a name for themselves, building one of the most singular catalogs of reissues and archival releases that we can call to mind. Relying on their incredible knowledge of underground and obscure music, we've witnessed the imprint delve into the shadows of history and come up with pure gold, issuing stunning artefacts by Universal Liberation Orchestra, Pamela Z, The Same, Michele Mercure, Marc Barreca, Pep Llopis, Richard Horowitz, Rimarimba, Tiziano Popoli, Ernest Hood, and others. Despite the incredible journeys that they've already taken us on, somehow, they manage to keep upping the game. Their latest, "American Rituals", a body of archival recordings by the little known Pacific Northwest artist, Cheri Knight, stands among their most creatively striking and distinct releases to date. Overwhelmingly beautiful, Knights pop infused experimentalism, brings a remarkable artist into focus, and helps rewrite the narrative American independent music during the 1980s in a single swoop.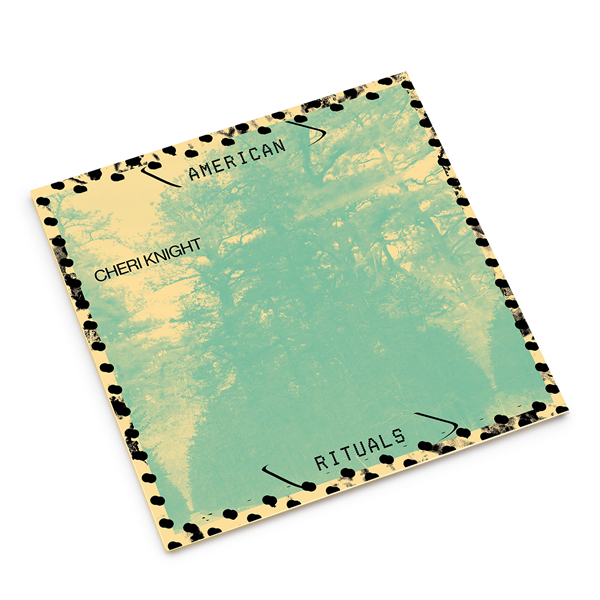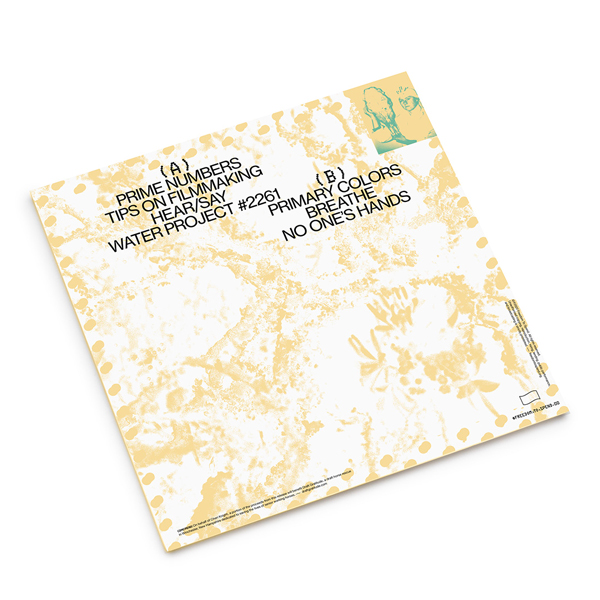 As far as obscure figure in American music go, Cheri Knight ranks high. Originally from Western Massachusetts, she grew playing piano and clarinet, before developing an interest in experimental music via synthesis and the ideas and practices of John Cage and Pauline Oliveros. Knight's musical true musical journey truly begins with her relocation to Olympia, Washington, to attend Evergreen State College, then a hotbed of DIY musical activity from which bands like Beat Happening, Bikini Kill, Earth, Sleater-Kinney, Unwound, and numerous others would eventually spring. While Knight would eventually flirt with fame during the early 90s as a member of the band, Blood Oranges, her musical some of her most referable musical activities - as illuminated by Freedom to Spend's "American Rituals" - were captured shortly after her arrival in the Pacific Northwest during the early 80s, truths that were previously only hinted at by her presence on a number of remarkable recordings by Marc Barreca from this same period, in addition to a small number of her own works released on Regional Zeal, Mouth Music From Olympia Washington, a compilation issued in 1982 by K. Leimer's Palace of Lights label.
"American Rituals" is the first dedicated release to cover Knight's activities during the first half of the 1980s. It features seven works, recorded in Evergreen's multitrack recording studios, encountering the artist harnessing the college's lending library of instruments into an unbridled spirit of experimentation that stands as an entirely singular meeting point of ecstatic minimalism, art rock, and vocal technique. Perhaps most illuminating, is the fact that during roughly the same period that these pieces were recorded, Knight met Pauline Oliveros on a trip to San Fransisco, leading to her spending part of her final year at Evergreen studying at the Zen Arts Center in Mount Tremper, New York, with the composer and her partner Linda Montano. The experience infused Knights work not only with a deep resonance with Oliveros' artistic and philosophical position, but also aspects of Buddhism and Living Art.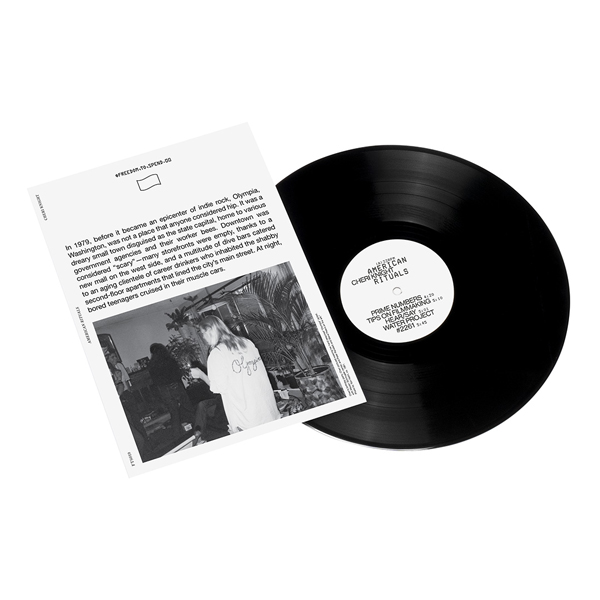 Despite the undeniable presence of pop working like a guiding force across the length of "American Rituals", it is the sense of introspection drawn from Buddhism and a practice of Deep Listening that arguably makes Knight's work so singular and unique. From a sonic pallet that incorporates elements from similar territories to those explored by Laurie Anderson, Kristin Oppenheim, Young Marble Giants, and Midori Takada emerges an inexplicable, meditative form of minimalism, permeated with a remarkable sense of playfulness and humanity. While acoustic and electronic instrumentation, met with occasional percussive elements thread their way across the album, most of the works encounter the artist's her taking center stage as the primary instrument, layered into chanting, metronymic cycles of phases that take on new meaning the more they are heard. The rest is nothing short of remarkable and music making at its wondrous, unpretentious best; an album rooted in the deep absorption of place, atmosphere, the elemental nature of the natural world, built from a pure love of improvisation, creative investigation, and hands-on experimentation.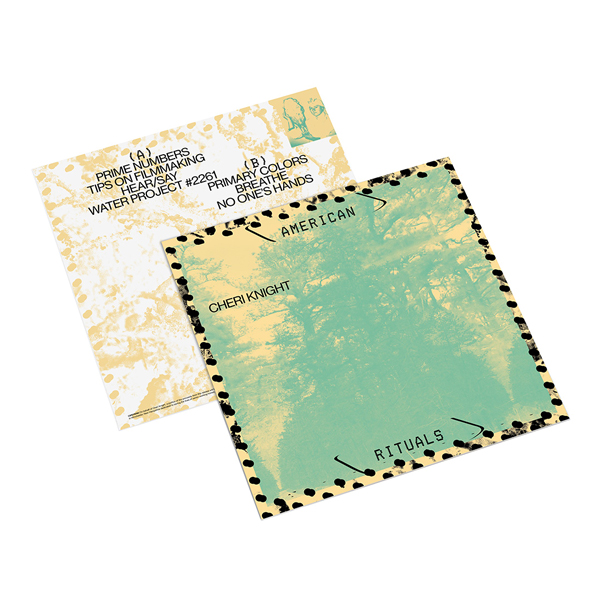 Like nearly every project that Freedom to Spend has embarked upon, the realization of "American Rituals" was hard fought. Knight eventual drifted away from the world of music, allowing her creative practice to be absorbed into daily life, and leaving behind master tapes stored in the collections of various peers and recording engineers from the extended Evergreen set. Hundred of emails and phone calls later, the deliver one of most beautiful musical gems of the year, and a prefect summer soundtrack if there ever was one.
An absolute joy in listening, and record that unfolds across time like the layers of an onion. Issued as a limited, vinyl only edition, once again Freedom to Spend has rocked our world.