Crys Cole
Not only is it one of the most startling beautiful and engaging records we've heard this year, it is arguably her best effort to date.
By Bradford Bailey, 19 March 2020
Over the last decade, the Canadian born, globe traversing sound artist and musician, crys cole, has left a remarkable body of work and action in her wake. Focused on the constrained limits of sonic possibility, bridging gallery and musical contexts, as dedicated to collaborative efforts as she is solo, she has steadily generated an inspiring, immersive world of subtle, consciously imperfect textural sound, deploying haptic gestures and incidental materials to continuously retune the ear. Following on the back of 2015's stunning Sand / Layna, not to mention a brilliant series of collaborations with Oren Ambarchi, Francis Plagne, and Leif Elggren, she returns with Beside Myself, an absolutely astounding LP via Students of Decay.

Not only is it one of the most startling beautiful and engaging records we've heard this year, it's arguably her best effort to date.


Comprised of two side-long pieces that explore ideas of compositional drift, Beside Myself encounters cole embarking into the depths of the unknown, generating a pair of astounding, immersive sonic environments that linger uneasily at the threshold of perception, working within a sonic pallet created with the use of contact microphones, voice, simple electronics, and field recordings.

The first, The Nonsuch, is inspired by the aural hallucinations that cole experienced in the hypnagogic state during the onset of sleep. Opening with scratching contact mic textures and unintelligible vocal murmurs, the piece threads together live and studio performances with field recordings of urban environments to create a texture that is at once seemingly consistent and marked by constant transitions.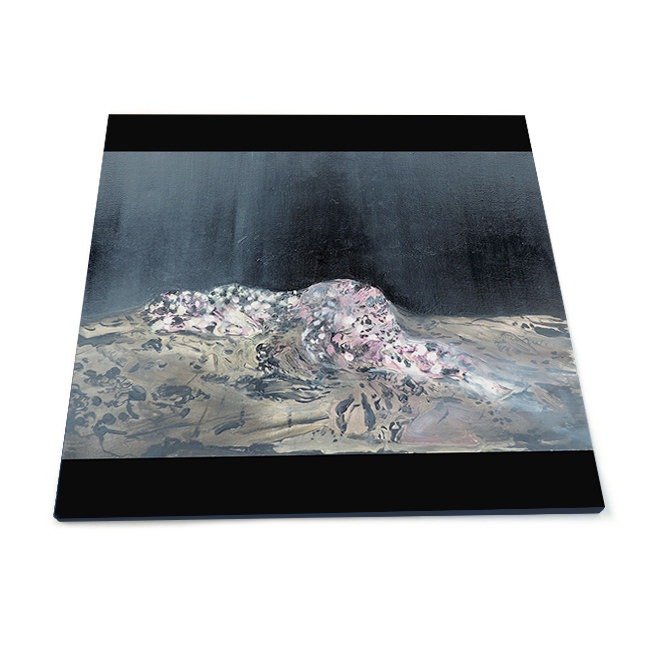 Across the second side, stretches In Praise of Blandness (Chapter IX), takes the root investigation of drift and transition toward a different realm of singularity. Over a slowly-evolving organ drone, cole reads a passage from the French sinologist François Julien's book In Praise of Blandness, joining its concepts with a Taoist aesthetic of sound.

Beginning crisp and clear, cole's voice becomes gradually less distinct over the course of the piece, the spoken words blurred by resonant frequencies, calling to mind Alvin Lucier's I Am Sitting in a Room, subsequently leaving us with only the rhythm of incomprehensible speech.
An absolutely stunning creation, we can't possible express how in love with this one we are. Comfortably positioning cole at the forefront of experimental artists working today, it's as creatively striking and visionary as it is an absolute pleasure in listening.

Joining Students of Decay's already incredible catalog of recordings, it can't be missed. A deeply human effort, emerging as a helping hand during these isolating days.