Amelia Cuni & Alex Mendizabal
Ants, one of our favourite labels working today, is back with an absolute stunner, "Stimmen aus Himmel und Hölle", a collaboration between the legendary vocalist, Amelia Cuni, and sonic adventurer Alex Mendizabal. Across eleven works the duo pushes vocal tones, utterances, breath, and spoken text, through adapted wind instruments, generating new, metaphor laden languages as they go. Stunning from start to finish and as highly recommended as they come.
By Bradford Bailey, 13 September 2022

Founded at the outset of the new millennium, over the course of the last 20 years, the Rome based imprint, Ants, has carved a highly nuanced and singular path through the landscape of experimental sound. Run by Giovanni Antognozzi - author of the celebrated volume "La Musica Minimalista" - its catalog, carefully assembled and just under 50 albums deep, is devoted to minimalism, sound-art, electroacoustic and experimental music. Diving well off the beaten path, it has managed to defy expectations at every turn, continuously casting much needed light on the practices of artists like Albert Mayr, Hugh Davies, Tom Johnson, Gigi Masin, Werner Durand, John White, and Philip Corner, among numerous others. The Ants catalog is so fantastic that it's impossible to pick favourites, but their latest, Amelia Cuni & Alex Mendizabal's "Stimmen aus Himmel und Hölle", rests high among them. Conjoining two markedly different areas of experimental sound practice - Cuni's mastery of extended vocal technique and Mendizabal's conceptualism and unique approach to the notion of instrumentation - in a single gesture, it entirely rethinks the notion of musical language and space. Engrossing, creatively brilliant, and endlessly challenging, Ants has done it again with one of the most striking releases of the year.





While both Amelia Cuni and Alex Mendizabal have been making waves on the scene for years, Cuni is arguably the better known of the two. The Milan born, Berlin based, singer, composer and performer, initially trained in India within the tradition of Dhrupad singing - among the most ancient and austere vocal styles within the broader tradition of Hindustani classical music - is regarded as one of its most noteworthy contemporary practitioners. While the practice of traditional Dhrupad singing has remained a central part of Cuni's life, during the 1990s she began to release fascinating albums that took a radically experimental approach, formed by her background, to vocal technique, often working in collaboration with artists like Werner Durand, Robin Hayward, Catherine Christer Hennix, and others.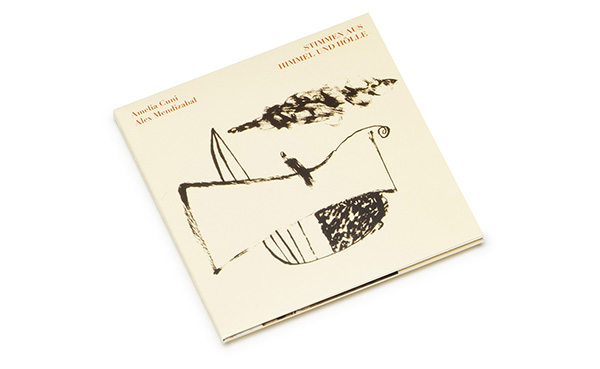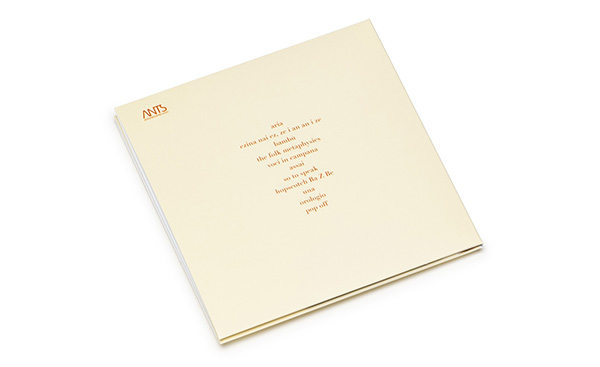 Mendizabal - born in Spain and based in Rome for many years - on the other hand, began his entry into the world of music within more traditional realms before radically intervening with own practice during the mid '90s when he stopped composing and dedicated his efforts to making instruments, sound spatialization, and centering the act of listening as the basis of his work. Much of his output over the years since has taken place in real time events - often bridging the contexts of fine art and music / sound - rather than producing recordings. "Stimmen aus Himmel und Hölle" - his collaboration with Amelia Cuni, issued by Ants - is in fact the first album to bear his name on the cover.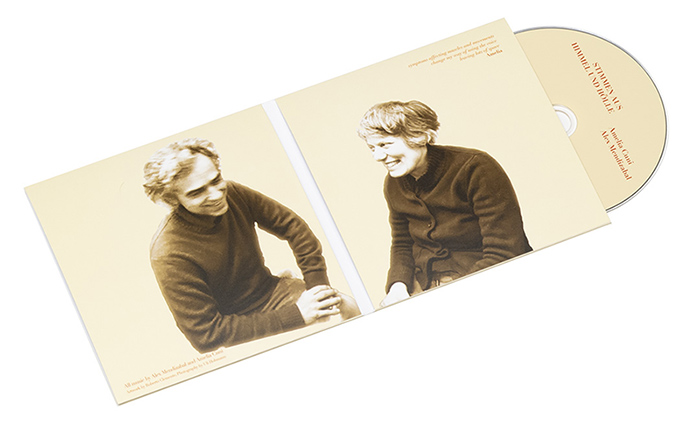 "Stimmen aus Himmel und Hölle", in the true spirit of experimental music, is a searching work; as the artists describe it as a"search for a new voice" and the "appropriation of new living and sound spaces". The title of the album - translating as "Voices from Heaven and Hell" - is a metaphorical reference to the game "Himmel und Hölle", the German name for Hopscotch (and "Campana" or "Paradise" in Italy), where the soul, represented by the stone, thrown into the boxes on the ground, represents a movement through intermediate stages toward paradise.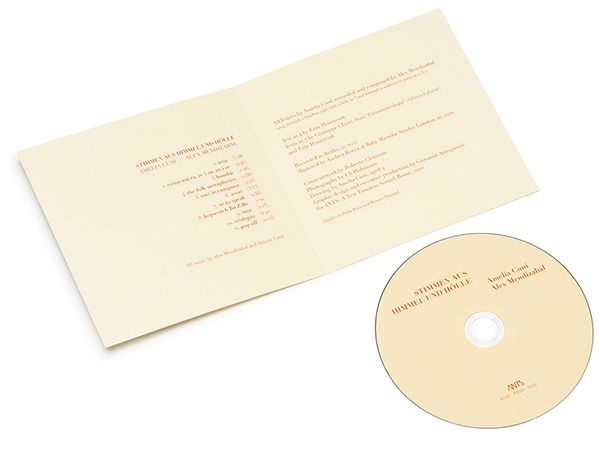 Across eleven works composed by Mendizabal - ranging from twenty-six seconds to just under four minutes in length - Cuni works vocal tones, utterances, breath, and in two instances spoken text, through a bamboo pipe with a hole in 3 and a mirliton, modulating and expanding her pallet of sounds in real time. A fascinating form of joint collaboration beyond the expected paths of music making, in the duo's hands a new language forms from harmonic texture imbued with a profound sense of humanity; a new language that draws upon a continuous stream of knowledge, interdependence, and the bond between art and everyday life.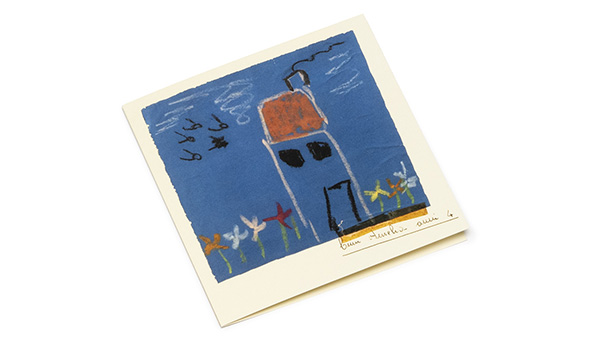 Creatively brilliant and an engrossing listen from start to finish, "Stimmen aus Himmel und Hölle" joins a long line of stunning accomplishments from Amelia Cuni, and helps cement the practice of Alex Mendizabal, who has thus far remained elusive in the world of recordings, in the front of the mind. As ever hats off to Ants. Issued on CD in a gatefold sleeve with a booklet, it's hard to recommend enough.