Charles Curtis, Alan Licht, Dean Roberts - May 99
Blank Forms returns with one of our favourite archival releases to surface this year, "May 99" by the unexpected, powerhouse trio of Charles Curtis, Alan Licht, and Dean Roberts. Capturing the group on tour in Europe during the Spring of 1999, working textural and tonal wizardry into sine wave drones, it stands high among the most noteworthy outings within each of the respective three artists already remarkable discographies.
By Bradford Bailey, 19 April 2023

Over the last few years, we've found ourselves with no shortage of praise for the New York based curatorial platform, publisher, and record label Blank Forms. Almost entirely unique in the landscape of experimental art and sound, they've brought forth a vast range of material at a startling pace - archival and contemporary texts and music - as well as presenting concerts, exhibitions, and talks. Central to the initiative's output is their label, which since launching in 2017 has delivered groundbreaking releases by Charlemagne Palestine, Don Cherry, Catherine Christer Hennix, Maryanne Amacher, Judith Hamann, and numerous others. Now, hot on the heels of their amazing reissue of Takehisa Kosugi and Akio Suzuki's seminal "New Sense of Hearing" LP, they return with another deep dive into the archives of experimental music with "May 99", capturing the all-star trio of Charles Curtis, Alan Licht, and Dean Roberts on tour in Europe at the end of the last millennium. Intertwining elements of drone, improvisation, and experimental rock, across the album's stunning two sides the group weaves a tense form of minimalism that remains boundary pushing nearly two and half decades down the road. Issued by Blank Forms on black vinyl with a silkscreened tip-on jacket by Alan Sherry and insert by Ofset Yapimevi, it's as beautiful an object as the sounds it contains.





Charles Curtis, Alan Licht, and Dean Roberts have all carved remarkable paths within the field of experimental music for more than three decades. Alan Licht first appeared on the scene in avant bands like Love Child and Run On, before pursuing a path as a solo and collaborative guitarist and improviser, issuing recordings under his own name on imprints like Siltbreeze, XI Records, Editions Mego, and Room40, among numerous others, as well as dozens of collaborations with the likes of Jim O'Rourke, Rashied Ali, Jandek, Keiji Haino, and Michael Snow.

Occupying an entirely territory within the field, Charles Curtis is one of the premiere avant-garde cellists of the modern era. Trained at Juilliard, Curtis was a pupil of Pandit Pran Nath and La Monte Young, and has had works composed for him by La Monte Young, Alison Knowles, Alvin Lucier, Éliane Radigue, Christian Wolff, and Tashi Wada. More recently, his profile has been elevated by the critically aclaimed releases on Saltern, "Performances and Recordings 1998–2018" (2020) and Terry Jennings' "Piece for Cello and Saxophone" (2022).

Dean Roberts, on the other hand, has created celebrated electroacoustic compositions that have brought together currents of avant-folk, rock, and minimalism for nearly 30 years. A pupil of the Scratch Orchestra's Philip Dadson, he first emerged from within the Australian experimental music scene as a guitarist in the improvisational noise-rock band Thela, before issuing a remarkable body of solo work and joining Tower Recordings while living in New York.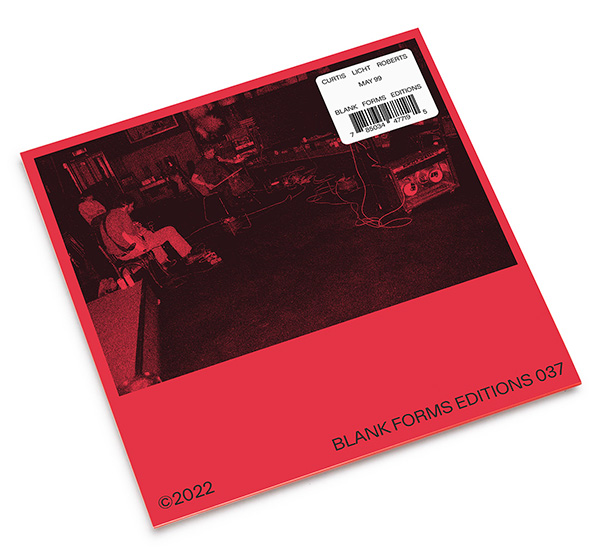 While, in many ways, a trio of these distinct figures might seem like an unlikely meeting, it's worth remembering how much smaller the world of experimental music was two or so decades ago, and how much more likely it was to encounter artists from seemingly diverse backgrounds collaborating with each other. Blank Forms' "May 99" captures one such instance. In the spring of 1999, Charles Curtis, Alan Licht, and Dean Roberts brought an unconventional mix of drone, improvisation, and experimental rock on an eleven-stop tour of Europe, during which they would improvise a single piece each night over sustained sine wave.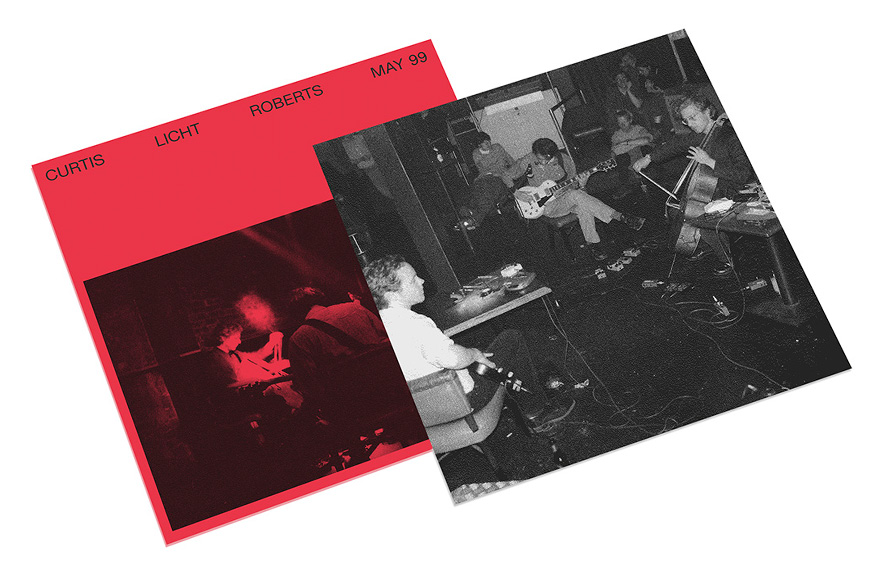 The recordings that comprise the album at hand are three shorter pieces performed on a radio program at Amsterdam's VPRO near the end of the tour. They represents an early high watermark in the collision of minimalism and rock sensibilities that permeated the experimental music scene during the late '90s and early 2000s, as well as within each of the respective artist's illustrious careers.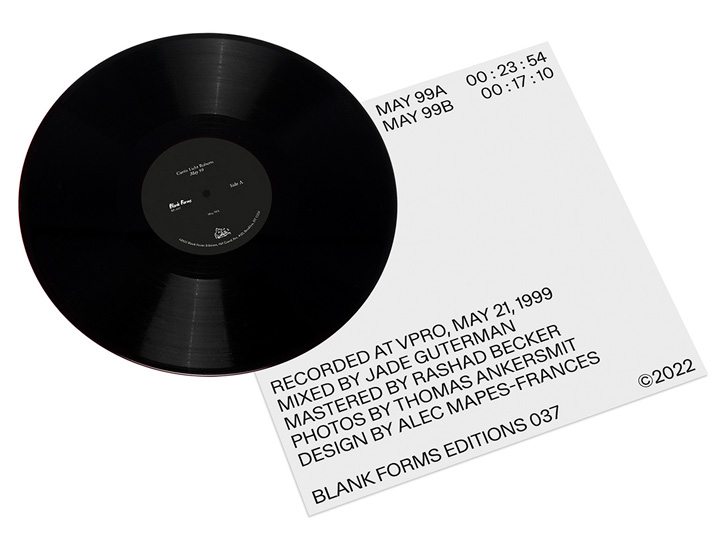 Drawing on a rich pallet of resonant sine waves that nod toward the ground laid by La Monte Young's Theater of Eternal Music, and textural and tonal elements - scratchings, scrapings, and warblings - delivered by Licht and Roberts's guitars, Curtis's cello, and a variety of electronics, "May 99" is a deeply immersive landscape of sonority that is astonishingly beautiful and elegantly complex within its broad rethinking of the terms of minimalism. Harnessing each of the musicians very different backgrounds to create a collectively fertile ground, it's easily one of our favourite outings within each of the respective three artists already remarkable discographies.

Crazy good and as essential as it comes, Black Forms has done it again. Issued in a beautiful black vinyl edition with silkscreen tip-on jacket by Alan Sherry and insert by Ofset Yapimevi. Grab it while we have copies. They're not going to sit around for long.