Cosmic Meditations: William Eaton and Don Slepian
The long awaited reissue of William Eaton's 1978 masterstroke, "Music By William Eaton", and the very first vinyl issue of Don Slepian's impressive 1980s cassette "New Dawn", are finally with us. Entirely singular and as stunning as solo guitar records come, "Music by William Eaton" has long been one of the great holy grails in the private-press world, while "New Dawn" is set to blow minds just like the reissue of Brent Snyder's overlooked ambient opus, "Cumulus", which happened last year.
By Bradford Bailey, 09 April 2020
William Eaton belongs to the second generation of guitar soli, a musical idiom of unaccompanied guitar music that devolved the United States from early efforts by John Fahey and those who immediately followed in his wake - Robbie Basho, Peter Walker, Leo Kottke, etc - pursuing a radical hybrid between American folk idioms, Western classical music, and a diverse number of traditions from across the globe.

Eaton, however, stands slightly apart from his own generation, most of whom tended to veer toward a more explicit form of traditionalism. His was an adventurous journey, riddled with experimentation and stretching toward the unknown. While sounding entirely distinct, his music presents a deep relation to the avant-gardism that lays unacknowledged at the very roots of guitar soli.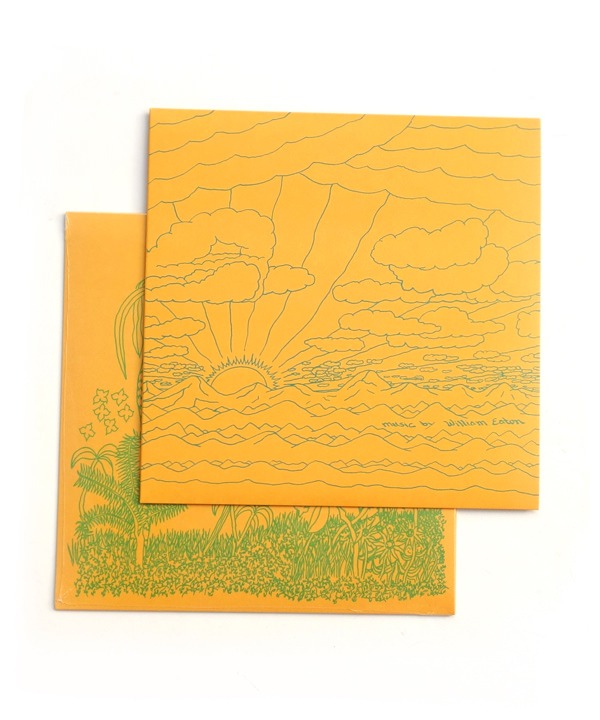 Music By William Eaton, privately issued by the artist in 1978, stands at a fascinating crossroads of instrumental guitar music. In part the result of Eaton's development of a series on new instruments as a luthier, each adding new dimensions to his playing, while allowing new layers of meaning unfolded.

Recorded on 6 string, 12 string, 26 string (Elesion Harmonium) and double neck quadraphonic electric guitar, the album equally encounters the development of new holistic approaches to music making on acoustic instruments that mirrors many of Eaton's peers in the field of New Age and ambient music, drawing on the landscape of the American South-West in which he resides and works.

Eaton's is a music born of solitude and contemplation, melodies and patterns formed in the company of a symphonic tapestry of bubbling streams and singing birds.
Conceived as a series of 18 untitled "tone poems", Music By William Eaton has, since its release, remained one of the great efforts of 1970s guitar soli. Vast in its rage of approach - from shimmering washes of tone that flirt with the work of Laraaji, complex distances and structure at the borders of Harry Partch, to elegant and deceptively simple lines, poetic phrasings, and melodic meanderings that allude to luminaries like Basho and Fahey, there is nothing quite like it in the field.

Absolutely beautiful and immersive from start to finish, we can't express how happy we are to have this one in our hands. As essential as the come. Morning Trip has done it again. Grab it while you can.





Over the last few years, we've written a lot about the reemergence and critical reappraisal of New Age and ambient music from the 1970s and '80s. Maligned and overlooked for decades, with the luxury of distance, a great many of the movement's artists now appear for what they were - some of the most interesting inheritors of the territories first plumbed by minimalism and the avant-garde, striving for the deeper consciousness through sound proposed by artists like Terry Riley and La Monte Young, while foreshadowing a new movement of ambient music which would emerge across the 1990s and 2000s.

Central to this conversation is the work of Don Slepian, whose stunning 1980s cassette only release, New Dawn, stands before us now, issued on vinyl for the very first time by Morning Trip.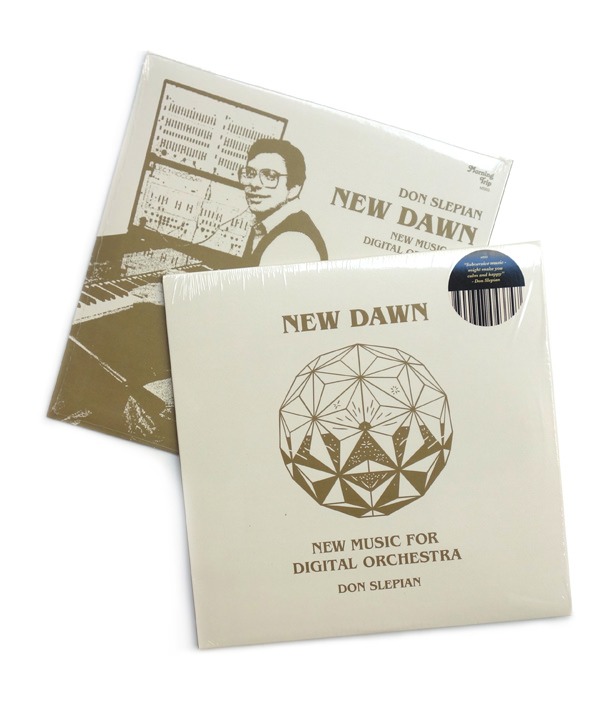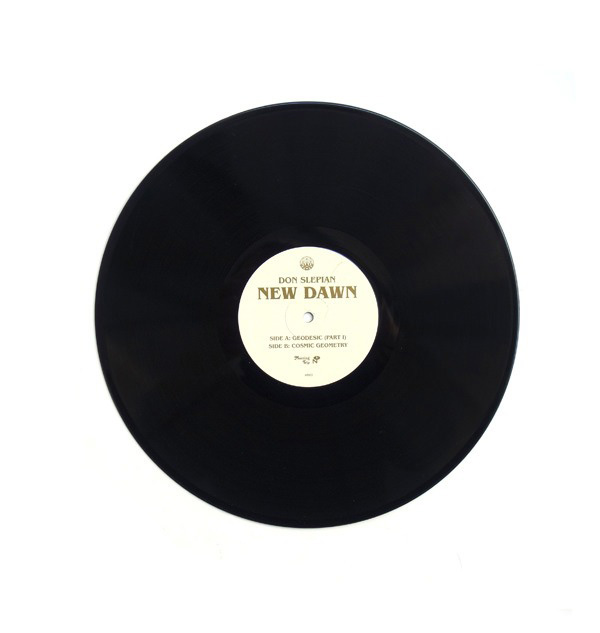 Like so much New Age and ambient music from the 1970s and '80s, the work of Don Slepian extends far beyond what initially greats the ear. A fascinating figure, Slepian began his sonic explorations during the late 1960s, programming computers, building his own electronic circuits, and developing his own tape techniques.

Across the 1970s, while living in Hawaii, his vastly ranging practice, in addition to recording his own work, included being a synthesizer soloist with the Honolulu Symphony, and a tester on the early internet as a member of the Defense Advanced Research Projects Agency.
As an artist, Slepian's legacy rests in a series of beautiful and singular releases which began to emerge during the late '70s, and extend across the 1980s, one of which, Sea of Bliss, received a vinyl reissue via Numero earlier last year, while many will remember the archival release, Recordings 1971-83, which brought Vinyl On Demand great praise back 2015.



Morning Trip's much needed reissue of New Dawn takes the broader consciousness of Slepian's remarkable, pioneering contribution to the history of electronic music one step further. Comprised of two, stunning side long works, droning long synthesizer tones (Korg PS3100) rise and fall against rippling harmonics and ambience of a Mellotron and analog tape echo, sculpting a singular and immersive space which washes over the ear - the sound of bliss which carried a misunderstood form of radical hope into the darkening days of the Reagan and Thatcher years.
Wondering, engaging, and more creatively challenging than it first appears, the reemergence of Slepian's New Dawn is a welcome addition to Morning Trip's important and growing body of work. A brilliant sonic balm returning when we could use a bit of bliss.

An absolutely essential alternate vision to the standard narrative of experimental music, it is issued on vinyl for the first time nearly 40 years after its original release.