Éliane Radigue - 11 Dec 1980
Carrying on their incredible dedication to the work of Éliane Radigue, Important Records returns with "11 Dec 1980", a staggering double CD of never before released live recordings. Capturing the composer in the midsts of sublime performances of her two seminal works, "Chry-Ptus" and "Triptych", and in the case of the later debuting two of its sections, it's a rare chance to return the ear to a crucial period in Radigue's sublime and astounding career.
By Bradford Bailey, 07 February 2023

For the better part of two decades, the American imprint, Important Records, has occupied a crucial place in the landscape of ambitious and forward-thinking contemporary sound, offering a home to an incredibly diverse range of artists. Recently, it's been hard to ignore their growing catalog of archival works and reissues by historically seminal composers like Alvin Lucier, Pauline Oliveros, Yoshi Wada, Charlemagne Palestine, Catherine Christer Hennix, Else Marie Pade, and, most notably, Éliane Radigue, whose "11 Dec 1980" - a never before issued body of live recordings - that now joins their incredible catalog. Encountering the composer performing live during a defining moment in her career, its truly remarkable sounds are imbued with a historical importance that can't be understated. Comprising the works "Chry-Ptus" and "Triptych" across a beautifully produced 2CD set, this is one of those albums that can't be missed.





The French composer, Éliane Radigue, is among the most remarkable creative figures working today - a visionary mind who has quietly blazed trails for more than half a century, leaving an unparalleled body of work in her wake. She has endlessly rewritten how we understand music and the materiality of sound. Quiet, radical, and rebellious, her works are infused with mesmerizing intellectual and creative optimism, culminating as sonic mediations which join life and art as a single force.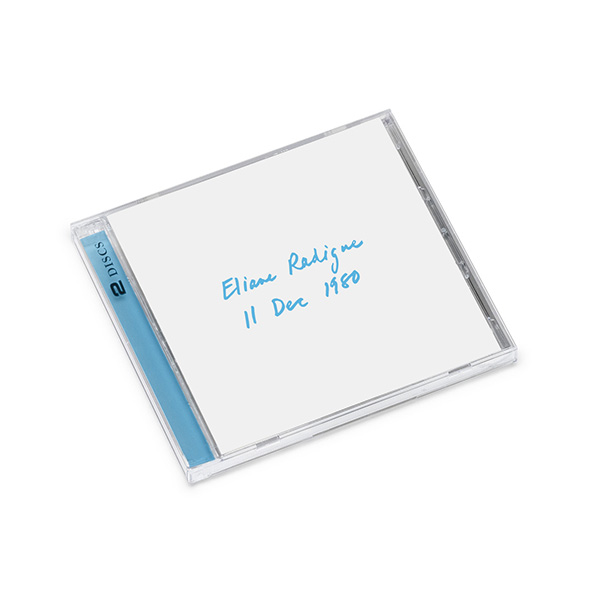 Born in 1932, Radigue began her musical endeavours in Paris during the late 1950 and early '60s, working under Pierre Schaffer and Pierre Henry, before quickly outstepping the limits of her mentors. First working predominantly in tape, during the early 1970s she made the radical switch to modular synthesis. Over the next three decades, drawing on her inward passage as a practicing Buddhist, she dedicated herself to an intimate relationship with her ARP 2500, exploring it endlessly - pushing not only her own notions of musicality endlessly forward, and with it the entire landscape of experimental sound.

During the early 2000s, Radigue made the unexpected shift in moving from synthesis to composing for acoustic instruments - most notably appearing as the sprawling, constantly evolving work, "Occam Ocean". While this has closed the body of electronic works that evolved over the course of three decades, thankfully there have been a slow trickle of archival works to return us to those incredible sounds. Important's "11 Dec 1980", is the latest to return this seminal period in her career to our ears.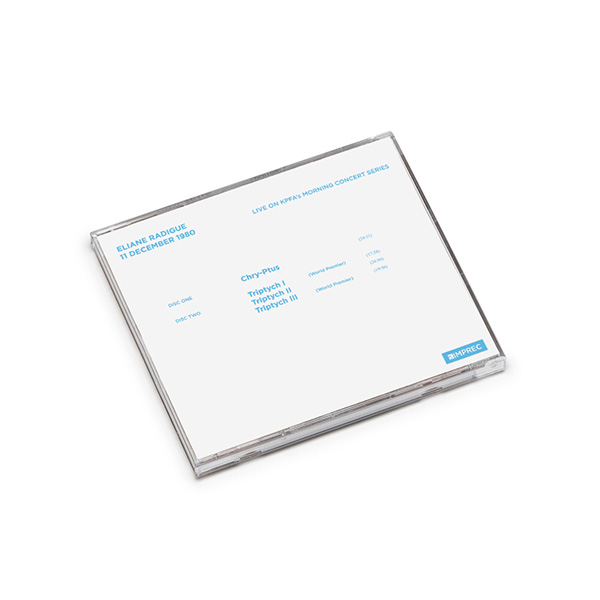 Spanning two CDs, "11 Dec 1980" comprises two works performed live by Radigue on the composer Charles Amirkhanian's Berkley, CA, based morning concert series on KPFA radio. The first piece, taking up the entire first disc, is "Chry-Ptus", among the most important works in her output from a period of remarkable growth and transition. Made in 1971 at the studio she shared with Laurie Spiegel at New York University, on a Buchla installed by Morton Subotnick, It was the first she composed for the modular synthesizer, and thus laid the foundations for decades of work to come.

In addition to representing a bridge within Radigue's own practice, "Chry-Ptus" equally signifies a transition within the history of synthesis, incorporating textural elements which offer an image of its generative machine, as so many electronic works had done before it, while clearly moving into more etherial and constrained territories that would represent a seismic shift within the field; a pulsing body made of the Buchla's bleating tones, giving way to an incredible dance of sub-harmonics and overtones generated by the simultaneous playback, with or without synchronisation, of the two tapes onto which they were committed. The result is overwhelming immersive, mediative, surprising and beautiful, and that doesn't even begin to address its historical weight.

The second disc of "11 Dec 1980" is "Triptych", a work that wouldn't relieve a proper physical release until 2009. Remarkably, this performance represented the world premier of two of the three parts (1 & 3). Like "Chry-Ptus", "Triptych" is a major composition in Radigue's canon. Composed and recorded in her Paris studio, it is the first in a series of masterpieces inspired by Tibetan Buddhism, the religion and practice that would guide her work over the coming decades, as well as marking her return to composition following a slowing in her musical production that resulted from spiritual explorations. Each part of the work draws its inspiration from 'the spirit of the fundamental elements,' water, air, fire, earth.."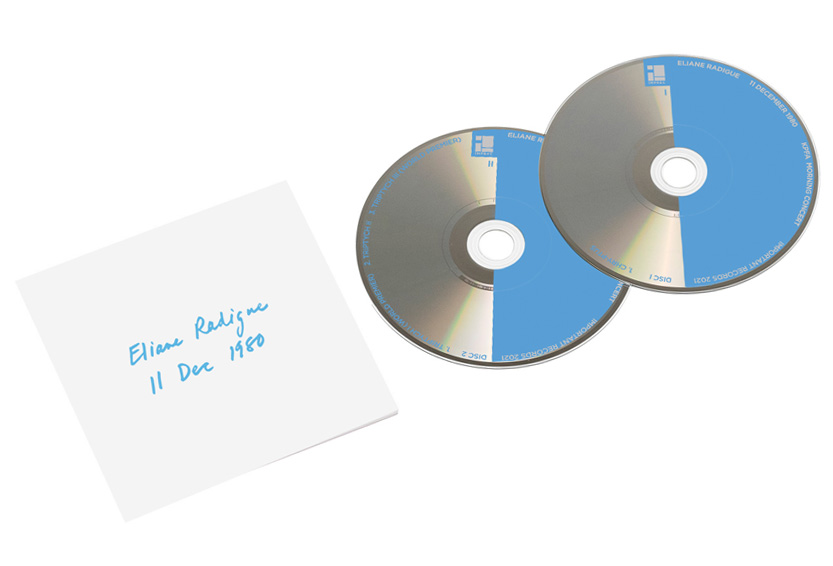 Created with a great sense of humility and contemplative simplicity, "Triptych" begins with a passage of slow rumbling, as though drawn directly from the organic matter of the natural world, before shifting into nearly an hour for delicately modulating synthesised long tones and drones. Here we encounter Radigue's sublime rendering eluding to full illusory stasis, rich with density and microscopic motion. It's the composer at her absolute best, immersing the ear in consciousness altering sounds like no other can.

Once again, Important has done some seriously remarkable work, unearthing these recordings and transporting us back to an exceptional moment in Radigue's creative evolution, not to mention electronic music at large. Issued as a double CD, and overwhelmingly beautiful, we'd struggle to recommend it enough.