Enno Velthuys - Different Places
An absolute gem from the vaults of '80s ambient music and the Dutch underground, Dead Mind Recods returns with the first ever reissue of Enno Velthuys' astounding 1987 album "Different Places". A stunning creative accomplishment and a true revelation - issued in two beautiful vinyl editions - it stands as one of the great lost obscurities of its era, and a crucial illumination of a visionary artistic mind.
By Bradford Bailey, 29 January 2022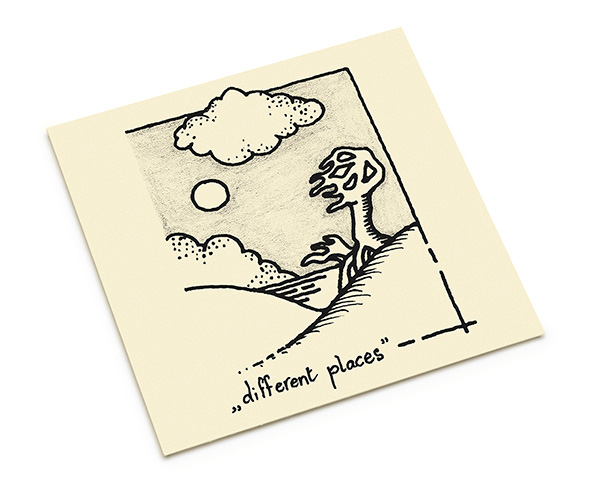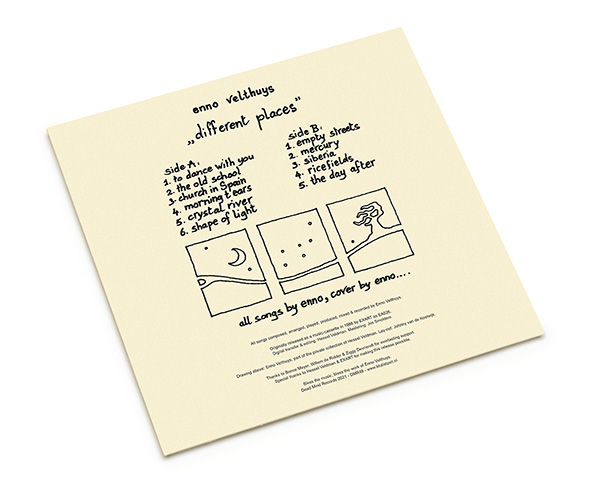 Following on from last year's stunning reissue of A Glimpse of Light, Dead Mind Records returns with a reissue of Enno Velthuys' astounding 1987 album Different Places, another rare document of an unexpected juncture between the serene tones of ambient music and the wild antagonisms of Fluxus. These incredible sounds, originally issued as a cassette on Exart - the label founded by Hessel Veldman and Nick Nicole that brought us those seminal Y Create releases - illuminate the '80s Dutch underground in ways that it's almost never been known, bringing a crucial history into our present for the very first time. Issued in two very special editions - 350 copies on black vinyl with an insert, and a special edition of 100 copies on orange vinyl, with a hand numbered envelope containing four additional prints - Dead Mind Records has done it again with a revelation that can't be missed.





Enno Velthuys, who sadly passed away in 2009, remains a sinfully overlooked figure in the history of ambient music. Initially a member of the Dutch 1960s psychedelic scene, he fell prey to the metal scars of heavy drug use and spent the majority of his years as a recluse, living with his mother while producing astounding bedroom music that almost no one ever heard. Had he not been discovered by the seminal Fluxus artist, Willem de Ridder, in 1980 - resulting in the release of Ontmoeting, his debut album - it's likely that the story would have ended there.
Across the 1980s, Velthuys produced seven cassettes for a number of tiny, artist run labels. Different Places was the second of these, after A Glimpse of Light, to appear on Exart. It was also his last album before disappearing into obscurity, a consequence of declining mental health and disillusionment with the underground cassette network. While belonging to the same rough universe of new age-tinged ambient music as its predecessors, Velthuys' final recorded gesture - regarded by many as his definitive statement and most coherent work - features slightly more playful and ambitious components, as well as a cleaner sound produced by the artist's perfectionist temperaments, and his constant upgrading of equipment.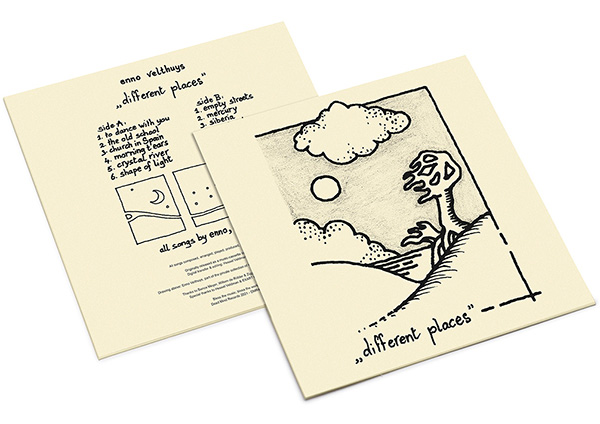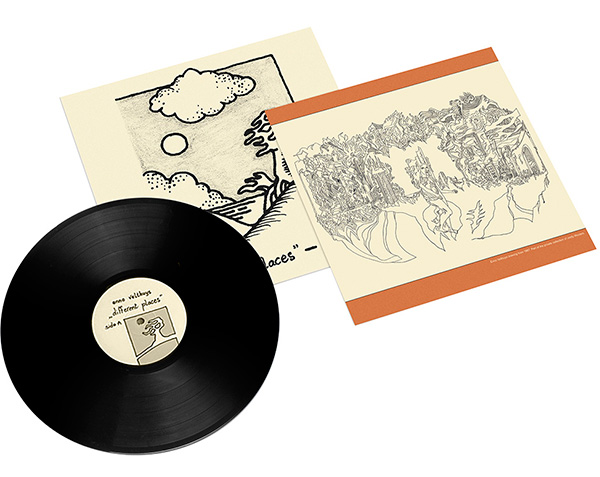 Imbued with shades of Erik Satie, John Carpenter, and Hiroshi Yoshimura, Different Places plays like an immersion into the cosmic universe of a singular mind, slowly losing itself in spacious melancholy. Markedly more claustrophobic than the temperaments that helped define A Glimpse of Light, as dark clouds hover, threads of hope shine through in the form of slow-moving melodies that dance, pulse, and drift amongst shifting long tones, shimmering harmonics, and sprawling ambiances, each of the album's eleven compositions - free-standing and intertwined - compel the ear to become lost in the dynamic abstractions of one of the great, unheralded statements of 1980s ambient and New Age music.
Overflowing with experimentation and artistic accomplishment, Dead Mind Records' first ever reissue of Enno Velthuys Different Places is one of those revelations that rewrites the history we know. Issued in two beautiful editions - 350 copies on black vinyl with an insert, and a special edition of 100 copies on orange vinyl, with a hand numbered envelope containing four additional prints - it's impossible to recommend enough.