Enrico Rava
Having already plumed the depths of Piero Umiliani's discography and the Cramps catalog, among other gems, Dialogo returns with the first ever vinyl reissue of one of the great triumphs of Italian jazz, Enrico Rava's "Pupa o Crisalide". Originally issued in 1975 by RCA, this masterstroke by one of Europe's most important trumpet players and bandleaders, harnesses the power of three different ensembles - one Italian, one American, and one Argentinian - to assemble a stunning creative gesture of fusion, incorporating spiritual jazz, Latin elements, bop, funk, and avant-gardism. An absolute gem and a joy in listening that can't help but blow minds.
By Bradford Bailey, 13 December 2022

Italy is a treasure trove of obscure, archival sounds. For decades, the products of its free-wheeling sonic countercultures - spanning numerous musical genres - remained sinfully overlooked, before being uncovered by devoted diggers and illuminated by numerous reissued initiatives. Recently, the Milan based imprint, Dialogo, has led the charge into the shadows of Italy's past, releasing a steady stream of holy grails, from the astounding Ennio Morricone and Bruno Nicolai "Dimensioni Sonore" box set, issued in 2020, and a dedicated initiative to the work of Piero Umiliani, to a slew of coveted albums from the legendary Cramps catalog. Now, to round out 2022, they've dropped a long-awaited, first ever vinyl reissue of one of the great triumphs of Italian jazz, Enrico Rava's masterstroke, "Pupa o Crisalide". A fusion of spiritual jazz, Latin elements, bop, funk, and avant-gardism that soars to towering heights, if ever there was a defining document of one of Europe's great trumpet players, this has to be it. A joy in listening that can't be missed.





Born in Trieste in 1939, Enrico Rava was among the first Italian jazz players to occupy the international stage. Initially trained on trombone, he switched to trumpet after encountering the work of Miles Davis, he cut his teeth as a member of Gato Barbieri and Steve Lacy's groups during the 1960s. Over the coming decades he worked within the Globe Unity Orchestra and ICP Orchestra, as well as with Archie Shepp, Abdullah Ibrahim, John Abercrombie, Andrea Centazzo, Gil Evans, Joe Henderson, Pat Metheny, Cecil Taylor, and a near countless number of others, cultivating a highly individualized style that effortlessly bridged numerous traditions and approaches.

While Rava's earliest recordings as a leader date to 1960, it wasn't until the early 1970s that he began a prolific period of recordings that encountered him leading his own band into uncharted waters. Of those records, "Pupa o Crisalide", recorded for the Italian arm of RCA in 1973/74, remains among the most striking and beloved, chased by collectors and commanding significant prices on the secondary market. The album features three different line-ups of players from Italy, the U.S., and Argentina respectively, across its two sides, harnessing the the talents of Giovanni Tommaso, Bruno Biriaco, Franco D'Andrea, Michele Ascolese, Mandrake and Tommaso Vittorini for the title track, "Pupa o Crisalide", and "Giramondo"; David Horowitz, John Abercombie, Herb Bushler, Jack De Johnette, Warren Smith, and Ray Armando for "C.T.'s Dance" and "Tsakwe"; and Finito Ginbert, Matias Pizarro, Rodolfo Mederos, Riccardo Lew, El Negro Gonzales, Nestor Astarita, and El Chino Rossi for "El Samba Graciele", "Revisione del Processo n. 6" and "Lingua Franca".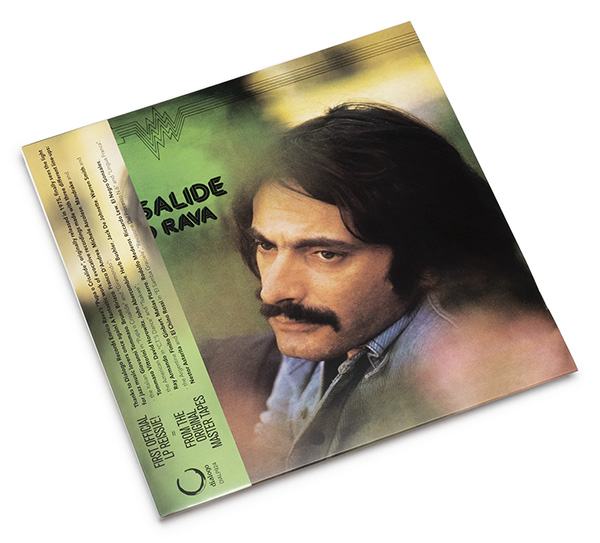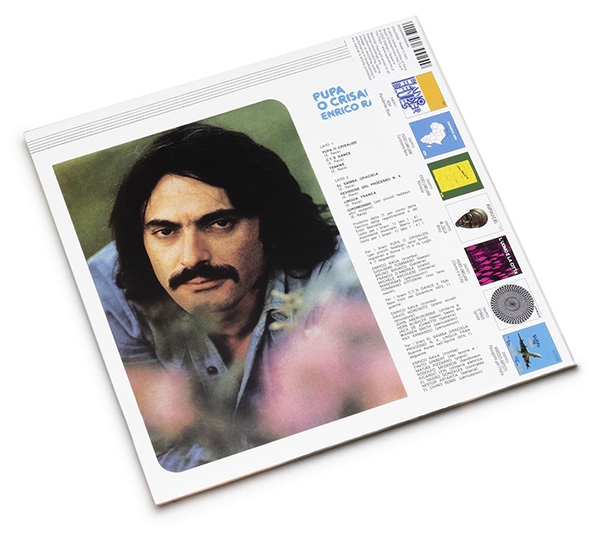 Recorded between Rome, New York, and Buenos Aires, "Pupa o Crisalide" is a stunning musical journey, managing to incorporate hybridity and diversity without its three distinct streams every feeling out of step with each other. Unquestionably owing some of its influences to the electrified fusion then emerging from the hands of Miles Davis, the first half of the LP folds a funky edginess into a big sound at the borders of spiritual jazz, shifting between the efforts of the American and Italian ensembles, each taking the momentum toward ecstatic heights. The second side, primarily given over to the Argentinean ensemble, continues on a similar vein under Rava's skilled direction, but takes on placid and elegant temperaments within a broader body that incorporates distinctly modes, populated by subtle tinges of avant-gardism, filled with rarefied notes, atmosphere, and erratic melodic lines.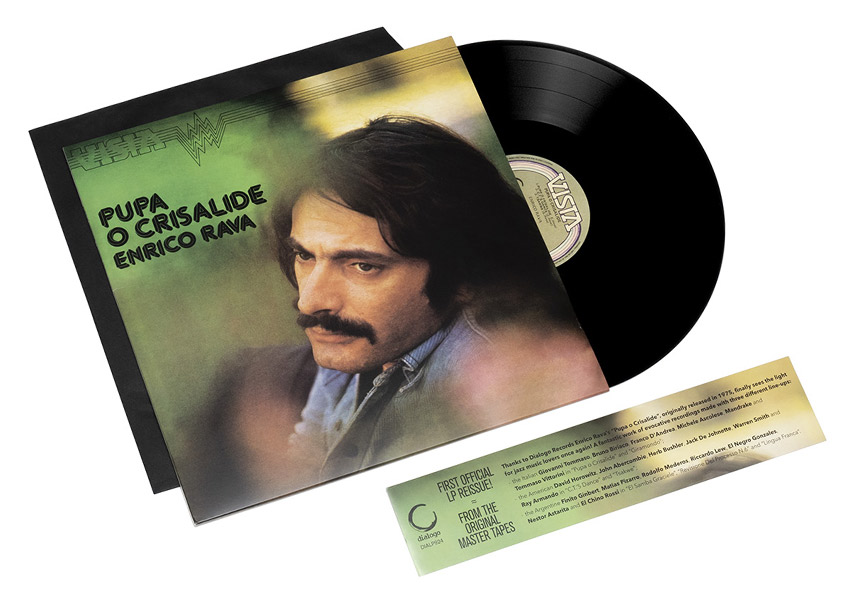 A truly stunning accomplishment that's been out of print on vinyl for the better part of 50 years, once heard there's little question why Enrico Rava's "Pupa o Crisalide" has been so hotly hunted by European jazz collectors for as long as it has. Dialogo has done it again with a beautifully produced triumph from the Italian scene that takes great strides toward turning history on its head. Once the word gets out on this one, it's not going to sit around for long.