Everest Magma
Two of our favourite labels - Black Sweat and Maple Death - join forces to bring us another brilliant artifact of Italy's swirling context of contemporary underground music, Everest Magma's "Alto/Piano". An acid-folk opus that incorporates musique concrète and other experimental approaches, it's a joyous immersion in delicate and bent sonorities that blur the boundaries between avant-gardism and the world of unique, memorable and utterly brilliant songwriting.
By Bradford Bailey, 15 December 2022

Over the last decade or so, Italy has increasingly emerged onto the international scene as an ever-present hotbed of experimental sound. This has been partially facilitated by a growing number of incredible labels from the country that have been platforming groundbreaking work. Central among these are the Milan based imprint Black Sweat, and the Bolognese label Maple Death, each illuminating highly distinct context of creative activity and sonority. For the first time, they've joined forces to bring us Everest Magma's "Alto/Piano", a warbling immersion in song craft, resting at the juncture of acid-folk and experimental sound. Issued as a beautiful vinyl LP, it's yet another startling artefact of the contemporary Italian scene.





The unnamed figure behind Everest Magma has been making waves in the Italian underground for years. Between the late 2000s and the mid 2010s he released a stream of albums under the moniker Rella the Woodcutter that flirted with a heady mix of experimental music, drone, rock, and folk, all the while working within projects like The Rotten Wine Company and his psych-drone collaboration with Roberto Maggioni, Valla, and Maurizio Abate in Eternal Zio. In 2015 he began a series of releases under the new moniker, Everest Magma, issued by Boring Machines and Maple Death, that pushed increasingly into far out zones.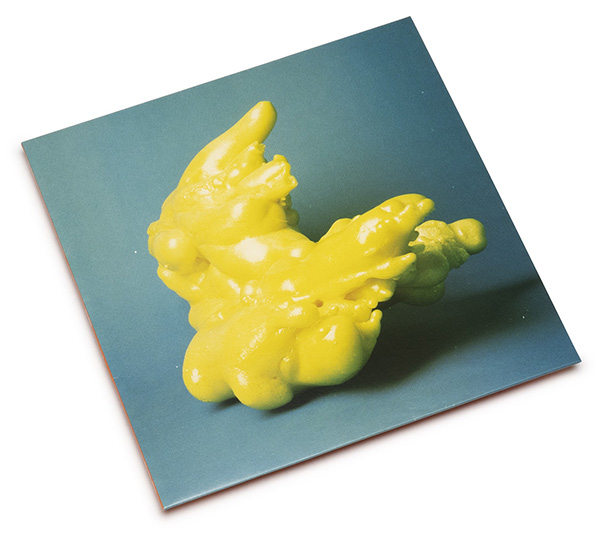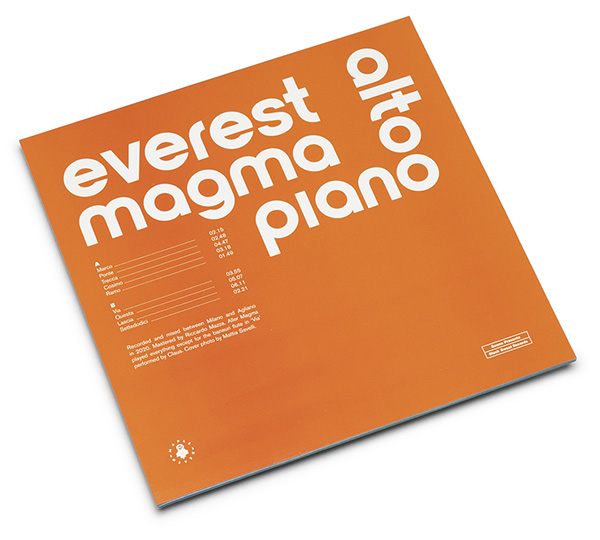 "Alto/Piano" represents Everest Magma's first time working with Black Sweat and his second with Maple Death, and encounters the artist venturing into uncharted waters, while rediscovering the folk roots that underscored his earlier efforts under the alter ego of Rella the Woodcutter. Taking a psychic journey into a trippy, lysergic landscape, where nature is sublimated within a personal alien vision inhabited by gnomes, butterflies, crawling creatures, subtle noises, electric flashes, radio interferences, deviant scents, and psychological drifts, the album rests at a fascinating juncture of acid folk - think Mark Fry, The Incredible String Band, Comus, Gong, Syd Barrett - fingerpicked guitar, tape collage, tonal ambience, and the heady influence of 1970s Italian minimalism, with a touch of Tortoise, Sea & Cake, and Animal Collective thrown in.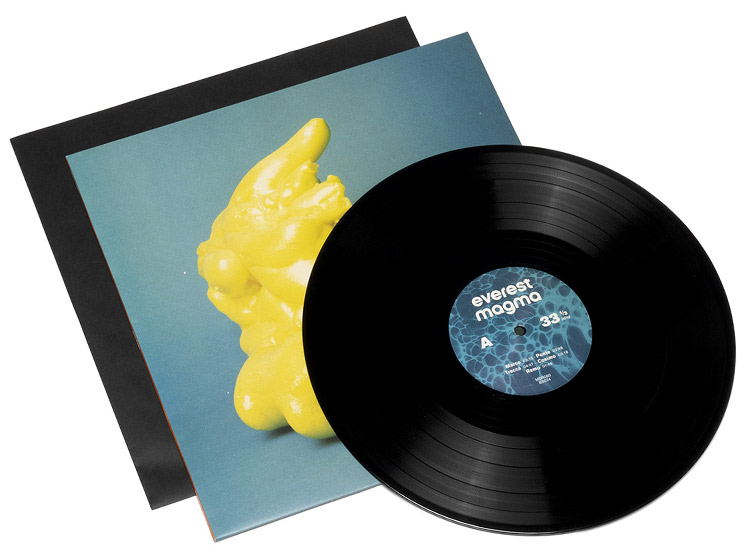 Comprising nine individual works, "Alto/Piano" offers a wild a beautiful ride, challenging the perceived boundaries between explicit experimentalism and more pop focused forms. It's musique concrète meets eccentric psych-folk, yet pays no loyalty to idiom; a deep dive into a warbling, bent realm of the inner mind, built from a diverse number of effects and tape recordings, the sounds of an acoustic guitar, and the voice deployed more as an instrument than for lyrical content. It's just the kind of weird and visionary that we like.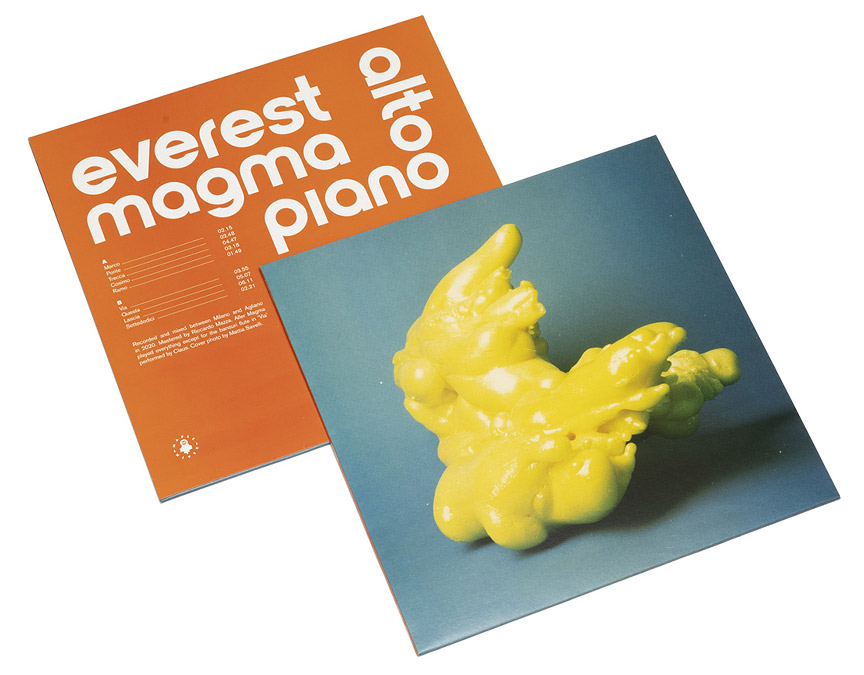 Yet another wonderful window into the contemporary Italian scene via the hands of Black Sweat and Maple Death, Everest Magma's "Alto/Piano" is blissful, intoxicating, and overwhelming beautiful. A record that challenges the ear and brings a smile to your mouth. Issued as a lovely, limited edition vinyl LP, this is one to get.