Fitz Gore
Feeling as fresh, forward-thinking, and contemporary as the day it was laid to tape, Sonorama concludes their incredible reissue series dedicated to the visionary, Jamaincan born, German based tenor saxophonist, Fitz Gore, with the first ever vinyl reissue of his astounding final LP, "Soundmusication", originally self-released in 1980. A long-standing holy grail for those in the know, riding the razor's edge between soul, spiritual jazz, and funk, it's a joyous revelation and a pitch perfect fever dream for the warm months ahead.
By Bradford Bailey, 26 July 2022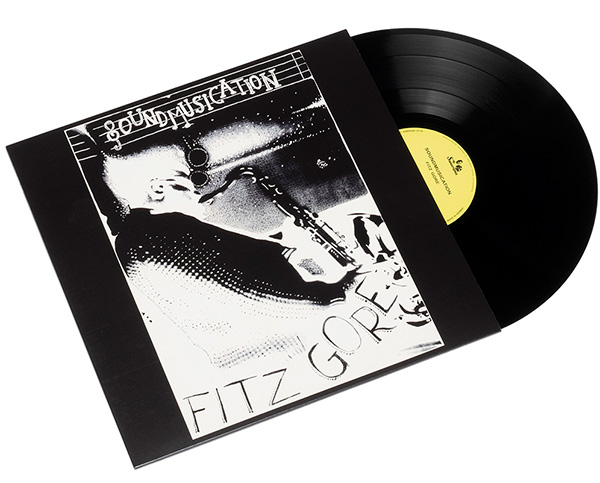 Since its founding during the early part of the 2000s, the German imprint, Sonorama, has assembled one of the most striking catalogs of reissues the world over. Guided well off the beaten path by ears and heats, it has focussed on illuminating forgotten, obscure, and often unreleased gems from the histories of jazz, funk, soul or latin music history. Last year they brought us two astounding artefacts from the catalog of the little known, Jamaican born, Berlin based tenor saxophone player, Fitz Gore, that totally blew our minds. Now they're back with the first ever vinyl reissue of Gore's final gesture as leader, "Soundmusication". Originally privately issued by his own GorBra Records in 1980, and now impossibly rare, it's one of the most creatively singular realisations of jazz that we can call to mind. Joyous and funky, tracing the borders of spiritual jazz while being entirely its own thing, it's an absolute revelation that remains as fresh and riveting 40 years on - stopping you dead in your tracks - as the day it was laid to tape.





Born in Jamaica in 1935, Fitz Gore departed his native shores for Europe during the early 1950s. After brief residencies in London and Copenhagen, he moved to Paris, where he fell in with legendary figures in the jazz scene like Mal Waldron, Dexter Gordon, Johnny Griffin, and Jimmy Woode and constantly sought out like minds to play with, drawing heavy inspiration from the work of John Coltrane and Sonny Rollins, which laid the groundwork from his own, remarkably unique, deeply spiritual and modal sound. Eventually, in 1975, Gore decided to make his home in Bonn, Germany, where his career began in earnest, beginning a collaboration with the pianist Ulrich Kurth that would grow into a transnational quartet that included the drummer, Philippe Zobda-Quitman, from Martinique, and Moroccan-born bassist Gérard Ebbo, which would form the foundation for the larger ensemble, Talismen, with which Gore would record two remarkable LPs and a 45 between 1975 and 1978. Fiercely independent in sound and in spirit, with the help of his wife, he organized his own concerts, and issued these albums himself under his own GorBra imprint, designing and producing everything themselves, and self-distributing the tiny editions to specialized stores and at concerts. They remain some of the most remarkable and obscure artefact of jazz - falling roughly adjacent to spiritual jazz, with a spice and flavour all their own - produced in Germany during the half century that followed the Second World War.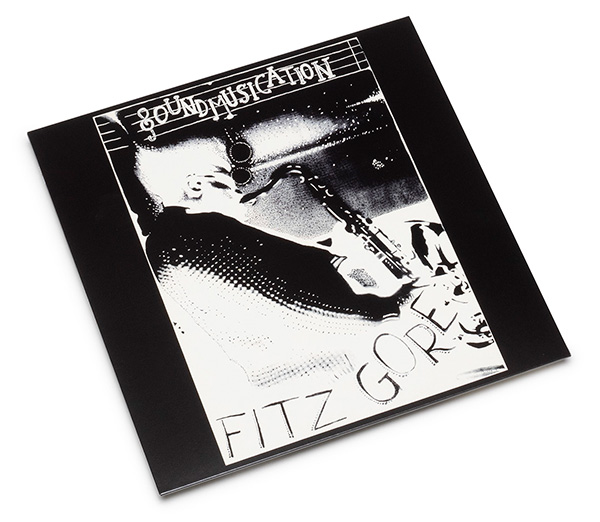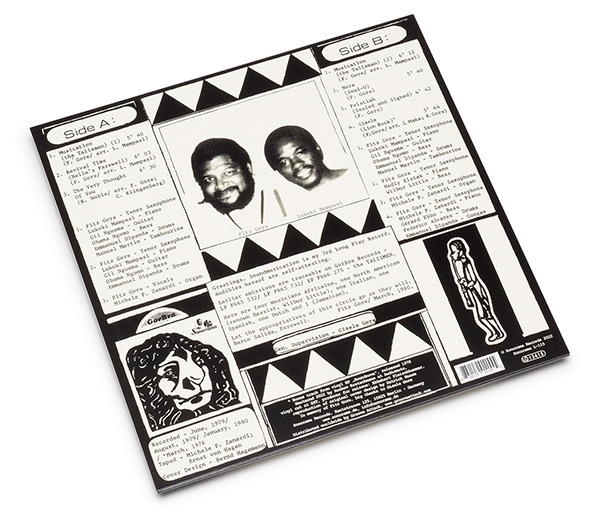 While Gore lived until 2002, when he sadly passed away from heart failure, the saxophonist seems to have faded from view over the last two decades of his life. His last recorded offering, "Soundmusication", was released by GorBra in 1980; now it is reissued by Sonorama for the very first time. Despite the fact that its presence in his small catalog of recordings appearing like the final light of setting sun, creatively it is anything but fresh, to say the least. The album's two sides are astounding from the first sounding to the last, encountering an artist locked in deeply personal meditations through sound, issuing some of the most striking statements of his career.
Gore's take on jazz was unique. There's a clarity and directness in his work that sets him apart, incorporating elements that are draw equally from the sphere of popular music, as much as the refinements of great art, allowing "Soundmusication" to feel simultaneously like a cluster of free-standing tunes and an interlocked, cohesive journey. Joined by Lukoki Mampasi on piano, Obama Ngomo on bass, Emmanuel Dipanda on guitar, Gore weaves a funky tapestry of sonic interplay, defined by heavy breaks driving modal grooves and deep, sorrow drenched moments that point back to the roots of jazz in the blues. Think one part '70s Donald Byrd, one part Pharoah Sanders, three parts nodding toward the territories of Ethiopian jazz giants like Mulatu Astatke, Gétatchèw Mèkurya, and Mahmoud Ahmed.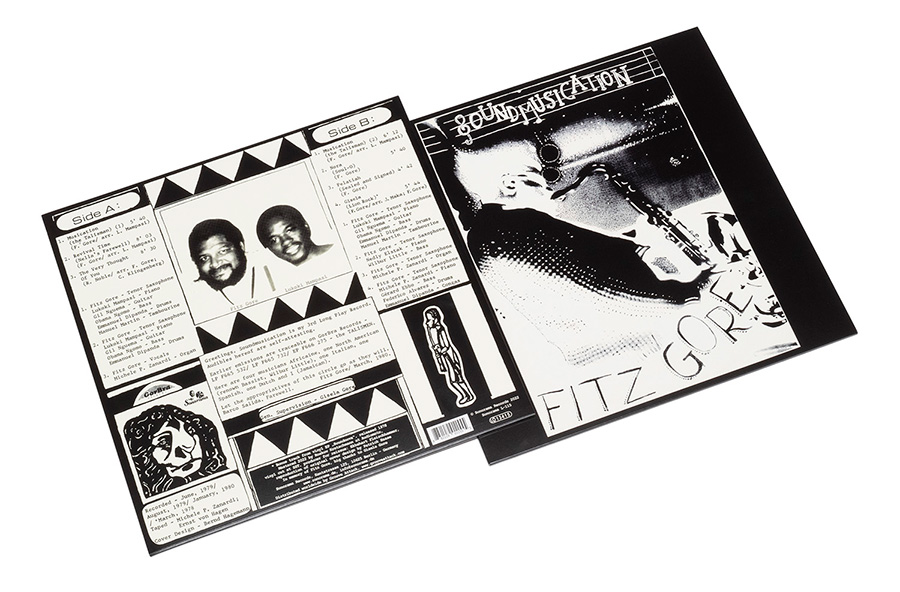 An absolute joyous revolution the likes of which only occur on the reissue market on the rarest of occasions, Sonorama's much needed, first ever vinyl reissue of Fitz Gore's "Soundmusication" is an absolute joy in listening, feeling remarkably contemporary and fresh more than 40 years after it was laid to tape, and unveiling a hidden history of activity in Germany that would have otherwise remained sinfully overlooked. This is what it's all about. 10 out of 10 and impossible to recommend enough. This is where love affairs are born.