FMP: The Living Music
Hot off the presses, from Wolke Verlag comes one of the most eagerly anticipated books of the year, Markus Müller's "FMP - The Living Music", illuminating four decades of activity by FMP - Free Music Production, arguably the most important vehicle for recordings of free improvisation that Europe has ever known. Clocking in at 400 pages, drawing on unrestricted access to the labels' archives and artists, this stunning volume contains more than 300 illustrations - many being previously unpublished documents and photographs - and delves into the incredible ideas, subjects, and activities that made it the astounding collective home that it was.
By Bradford Bailey, 18 February 2022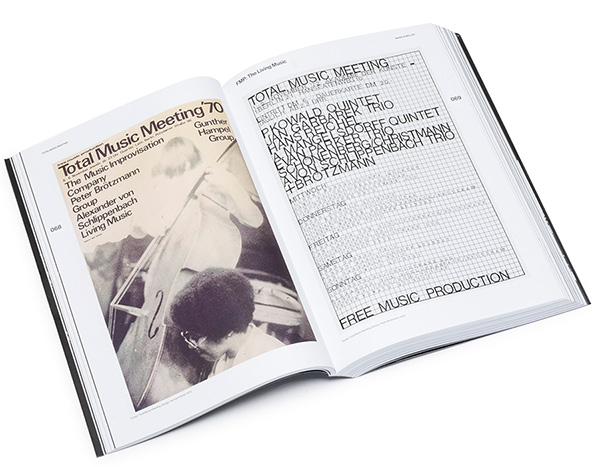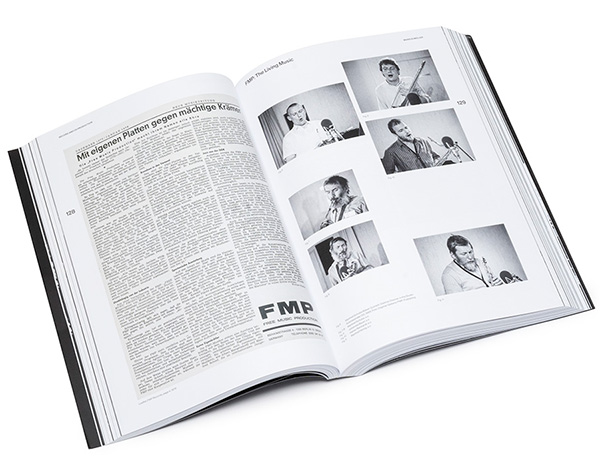 It's hard to think of a more iconic force in the history of European free improvisation than the German imprint FMP - Free Music Production. Its catalog, marked by iconic releases by Globe Unity Orchestra, Alexander von Schlippenbach, Fred Van Hove, Han Bennink, Peter Brötzmann, Instant Composers Pool, Peter Kowald, and slew of other, plays like a furious revolution in sound across the 1970s, '80s, '90s, and 2000s.
Building on the groundwork of major FMP exhibitions in Munich and Berlin - as well as more than 30 years of conversations and research - Markus Müller has delved deep into the label's archives, and brought forth one of the most exciting and beautiful publications of the year, FMP - The Living Music, a 400 page, large-format volume, published by Wolke Verlag, illuminating its 40 years of activity from the inside and out. As monumental as books on music come, its thoroughness and depth - containing numerous previously unpublished documents and photographs - melts the mind.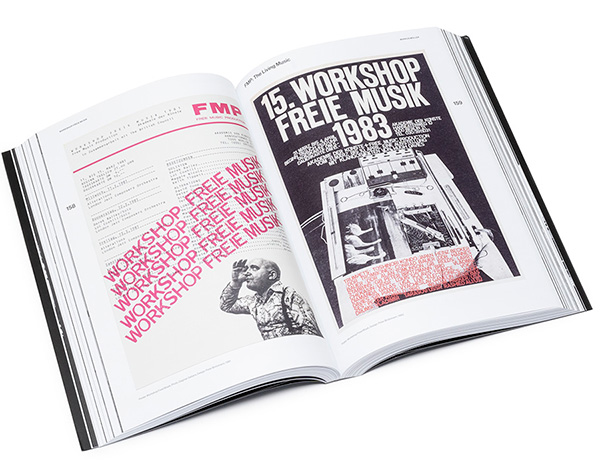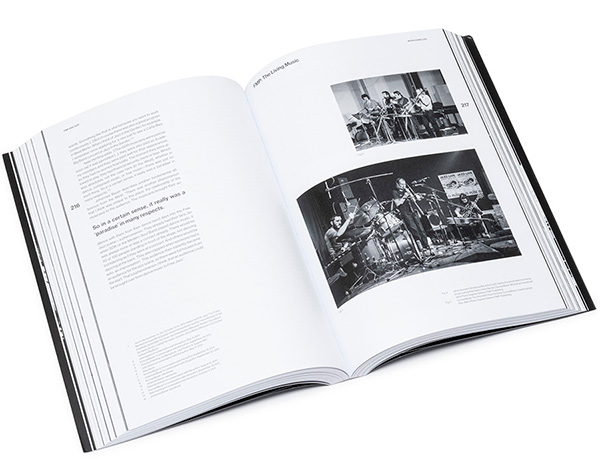 While FMP stands as one of the most important imprints in the history of independent music, like so many gestures of its era, the roots of its ambitions and ideal extends to so much more. It was a fantastical dream made real. Founded in 1969 by the bassist Jost Gebers and Peter Brötzmann as a cooperative venture branching off from New Artists Guild - an informal cooperative of musicians that had been running since the mid-1960s - the label began as an endeavor to return creative and financial autonomy to the artists under its wings. From 1972 to 1976 it was run by the collective of Brötzmann, Gebers, Peter Kowald, Detlef Schönenberg and Alexander von Schlippenbach, before falling under the sole responsability of Gebers in 1976, running as such until FMP closed its doors.
During its years of activity, FMP offered a home to some of the most radical and forward-thinking improvisers on the European scene, issuing hundreds or astounding releases that cut like a razor through the history of free jazz. Across its 400 pages, Markus Müller's FMP - The Living Music brings these activities to life.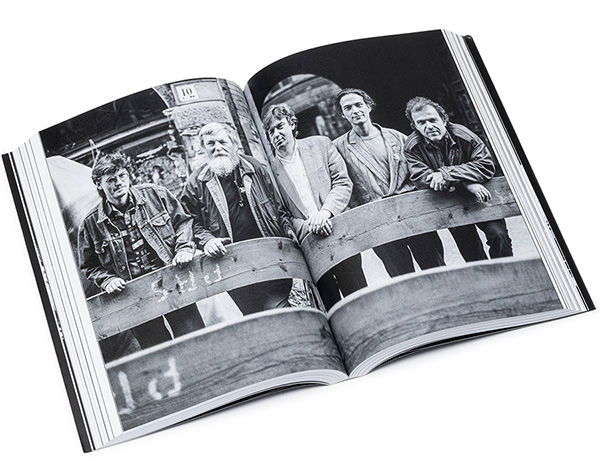 Based on extensive conversations held over the decades with key protagonists like Brötzmann and Gebers, Müller - offered unrestricted access to the FMP-Publishing Archive in Borken - weaves brilliant narratives around one of the great success stories of musical collaboration; a musicians' initiative that emerged in the context of 1960s dreams of self-organization and self-determination, that worked successfully in an international network for over 40 years. Thematic focal points include the Total Music Meeting and the Workshop Freie Musik, the production of recordings, relations with GDR musicians, FMP and women, and the internationally groundbreaking collaboration with Cecil Taylor.
An engrossing immersion into one of the most radical bodies of music from the 20th Century and beyond, Müller's FMP - The Living Music is a truly stunning accomplishment. Sprawling to 400 pages, this large-format book, published by Wolke Verlag and designed by Double Standards, features more than 300 illustrations - many being previously unpublished documents and photographs - and is impossible to recommend enough, rightfully presenting FMP as the creative, cultural, and political force that it was.