Francesco Messina - Reflex
An absolutely stunning piece of work, Superior Viaduct drops the first ever vinyl release of Francesco Messina's "Reflex", a trio of works recorded in 1979, shortly after his legendary LP "Prati Bagnati Del Monte Analogo". Tracing through deep ambiences, meditative passages, and explicitly experimental gestures, composed for flute, piano, and reel-to-reel magnetic tape, it's a crucial, missing link from the height of Italian minimalism and easily one of the most beautiful and historically important archival records of the year.
By Bradford Bailey, 16 March 2022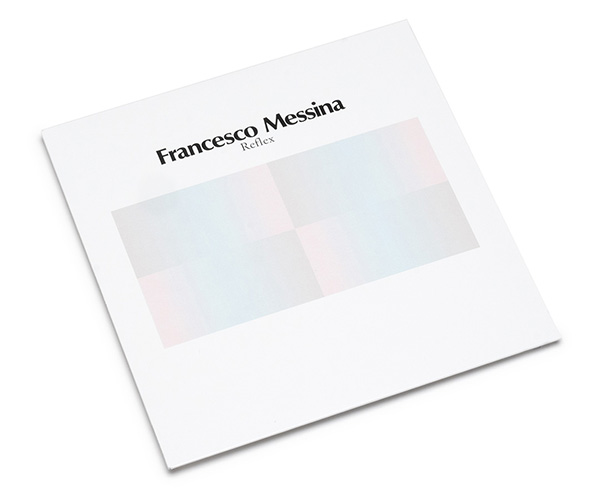 Within the canon of Italian minimalism, Francesco Messina's name holds a coveted place. His debut LP, "Prati Bagnati del Monte Analogo" - made with Raul Lovisoni and issued by Cramps in 1979 - is one of the most celebrated artifacts of Italy's musical avant-garde; so beloved that it has received two vinyl reissues in recent years, first by Die Schachtel in 2013, and then, in 2018, by Superior Viaduct. For decades, that album has remained the primary means through which to catch a glimpse of Messina's remarkable efforts during the 1970s. At long last, Superior Viaduct has tipped the scales with the release of "Reflex", a stunning 12" comprising three works, never before issued on vinyl, recorded by the composer in 1979, shortly after the completion of "Prati Bagnati del Monte Analogo". A historical missing link of the highest order, and a truly stunning lost grail of Italian minimalism - rippling with vast ambience amongst the elegant structures executed on piano and flute - it's impossible to express how excited we are to finally have this gem in our hands.





Francesco Messina, about whom very little is publicly known, is a fascinating figure within the movement of musical minimalism that emerged in Italy during the 1970s. Born in 1951 and one of Franco Battiato's closest friends, he joined an astounding, close knit group of artists based in Milan - Battiato, Juri Camisasca, Giusto Pio, Michele Fedrigotti, Roberto Cacciapaglia, etc. - all of whom would help to entirely redefine their country's context of experimental sound. Despite this, his presence within the public consciousness was surprisingly brief, only releasing three albums between 1979 and 1983 - "Prati Bagnati del Monte Analogo", made in collaboration with Raul Lovisoni, "La Vera Storia di Kass Kass il Piccolo Scoiattolo", and "Medio Occidente" - each marked with a sense of poetic simplicity and compositional elegance, while offering a window into the constantly evolving concerns of the Italian avant-garde.
"Reflex", Superior Viaduct's astounding 12", comprises three works - "Untitled", "Nuovi Pescheti" and "Reflex". While issued as bonus material within Die Schachtel's CD reissue of "Prati Bagnati del Monte Analogo" in 2013, none of these works have been previously issued on vinyl. A result of circumstance, the three works that comprise Superior Viaduct's astounding 12" were recorded by Messina in 1979, when he was asked to perform at the Teatro Quartiere in Milan. Remaining unheard in the composer's archives for decades, as he writes in the liner notes, "Due to the limited availability of key technical features, it would have been too complicated to perform Prati Bagnati, and therefore I opted for these three pieces instead. We had never actually tried them all together, so I thought about renting a recording studio the previous afternoon. In that way, we could rehearse in a suitable place and use the opportunity to record the music on tape." Featuring the composer and Fazia Mazzer on piano, and Raul Lovisoni on flute, the resulting suite of compositions is an astounding, almost entirely unknown expansion of the world first established across the length of his most celebrated and well-known work.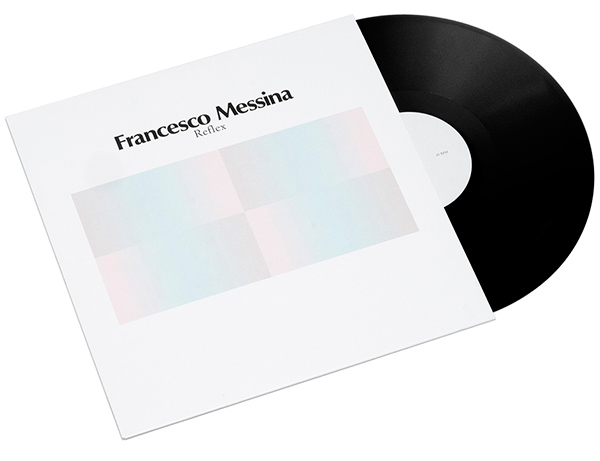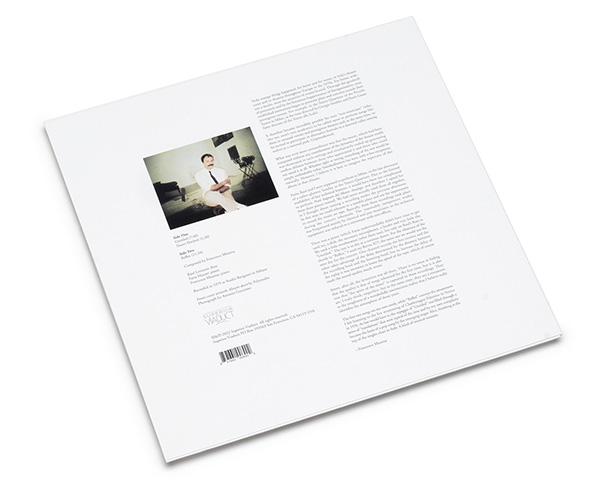 The three works the makeup "Reflex" display an elegant simplicity and directness that draws you deep into the mind of of their composer, unadorned and almost improvisational in feel compared to their predecessor. The first, "Untitled" is a work for piano and flute, drenched in deep ambiences, as the piano cycles through repetitive lines underscored by the long-tones of deconstructed melodies delivered by Lovisoni. The other two works, "Nuovi Pescheti" and "Reflex", are both composed on piano alone, the first being a meditative exploration of constrained brilliance that shares the borders of similar territories explored within Hans Otte's "The Book of Sounds", John McGuire's "Variations", the Continuous Music of Lubomyr Melnyk, and Charlemagne Palestine's Strumming, while the EP's title work pushes more explicitly into experimental realms, with hypnotically, trance inducing appreciations layered in real time via a reel-to-reel tape machine, nodding toward Steve Reich's phase-shifting, rhythmical works of the 1960s.
A monumental and hugely historically important addition to Francesco Messina's sinfully slim catalog, Superior Viaduct's first ever, stand-alone vinyl release of "Reflex" returns the composer's incredible efforts during the late 1970s to the forefront of our minds, reminding us of his crucial place alongside peers like Franco Battiato, Giusto Pio, and Roberto Cacciapaglia. Easily among the most important and beautiful records to drop so far this year, pressed with all the love and care for which the label is known, it comes with brand new liner notes written by the composer. Impossible to recommend enough.