Grim - Message
Returning off the back of an incredible run of deep dives into numerous historical contexts of noise, Urashima brings us the first ever vinyl reissue of Grim's legendary 1987 EP, "Message", now expanded to a full album's length. One of the most distinct and unexpected artifacts of the Japanese scene during the period, rather than the full throttle fury for which it has been widely known, here we encounter the one-man project of Jun Konagaya weaving stunningly beautiful passages within the realm of pop and folk, incorporating elements of '60s psychedelia and Lo-Fi DIY. This highly sought-after holy grail of the 1980s underground is issued by Urashima in a limited edition of 199 copies, and won't sit around for long.
By Bradford Bailey, 10 November 2022

Since its founding during the late 2000s, the Italian imprint, Urashima, has become a definitive voice in the landscape of noise, sculpting a singular vision of one of the most vibrant and revolutionary bodies of experimental sound to have graced the globe. Already in 2022, they've delivered beautiful, ambitious limited edition releases like Controlled Death's "Death Synth Box", Merzbow's "Collection 001-010" and "Hybrid Noisebloom", as well as Masonna's "Masonna Vs. Bananamara" and Hijokaidan's "Zouroku No Kibyou".

Beginning the label's final push toward the end of the year is the first ever vinyl reissue of Grim's legendary, highly sought after 1987 EP, "Message", now expanded with new material to a full LP in length. An inexplicable hybrid of folk, indie pop, electronic music, and experimentalism, there's almost nothing like it within the territory and context of sound within in which it rests. A true holy grail of the 1980s Japanese underground, with original pressings commanding crazy money on the collector's market, this very limited edition of 199 copies is going to be gone in a flash. Don't sleep!





Grim is the one-man project of Jun Konagaya - formed from the ashes of White Hospital, his legendary early 1980s noise duo with Tomasada Kuwahara - which, accepting a long hiatus in the middle, has bridged the worlds of industrial music, power electronics, and noise for nearly three decades. Belonging roughly to the first wave of Japanese noise, Konagaya is particularly noteworthy among his peers for casting an eye further afield, drawing influences from bands like Whitehouse and SPK, rather than members of his own scene, as well varied reference points as far afield as the traditional folk music of Tibet. That understood, nothing was likely to prepare the context of Japanese noise for what was delivered by his 1987 EP "Message".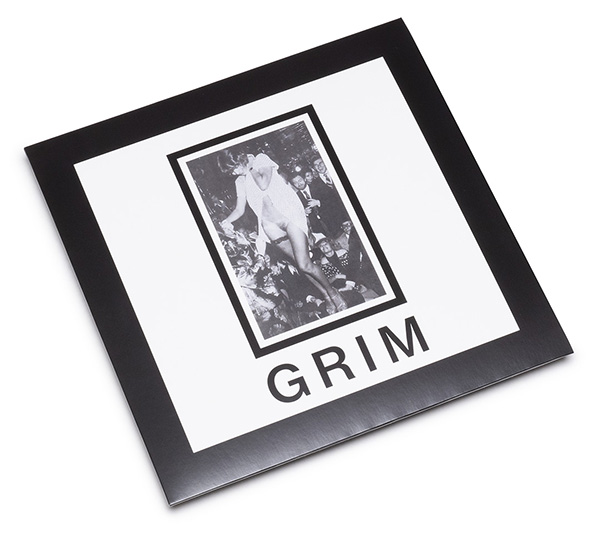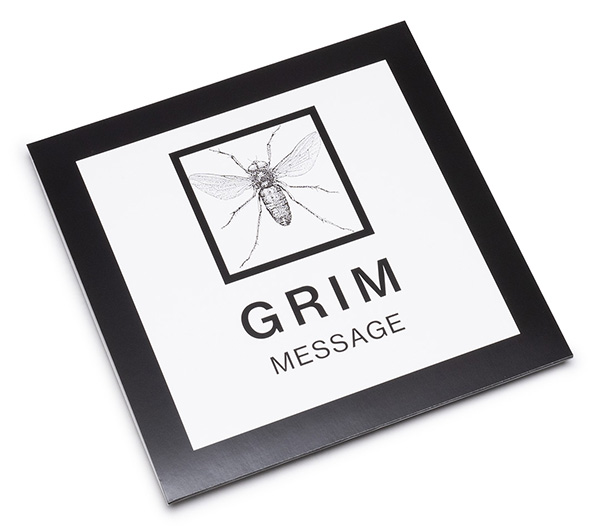 "Message" belongs to a body of three releases created by Grim during the 1980s, including the full length, "Folk Music", issued by Eskimo Records in 1986, and the EP, "Amaterasu", released by G.A. Propaganda in 1985. While its two predecessors are brilliant and more or less what you might expect from a seminal artist of Japanese noise, "Message" follows a markedly different path, delving toward the realm of pop and folk via a series of six songs that emit a stronger connection to Daniel Johnson, Syd Barrett, Sebadoh, and Tenniscoats than anything the noise scene has ever produced.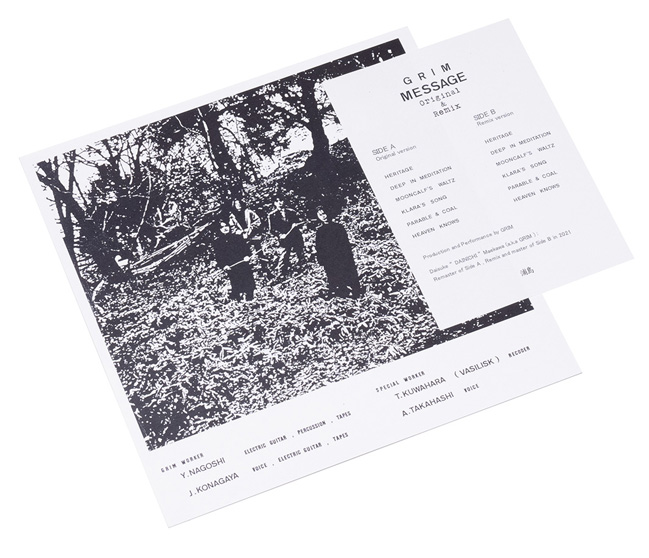 Dreamy and meandering, drawing on '60s psychedelia, DIY aesthetics, and folky undercurrents, Grim's "Message" is a masterstroke in underground Japanese pop, pushing radically forward, while challenging the boundaries of the scene to which the project predominately belongs. Following the album's original release in 1987, Jun Konagaya followed different paths beyond the world of sound, before unexpectedly relaunching an incredibly prolific career, returning to more explicit territories of noise. As such, "Message" remained a coveted, rare artefact of a road less traveled and a window into the diverse talents and temperaments that rest below all of his output. Urashima's first ever reissue of the album furthers these insights, extending the original EP with an entirely new body of noise-oriented remixes by Grim of the original six tracks, effectively doubling in length to a full-length release.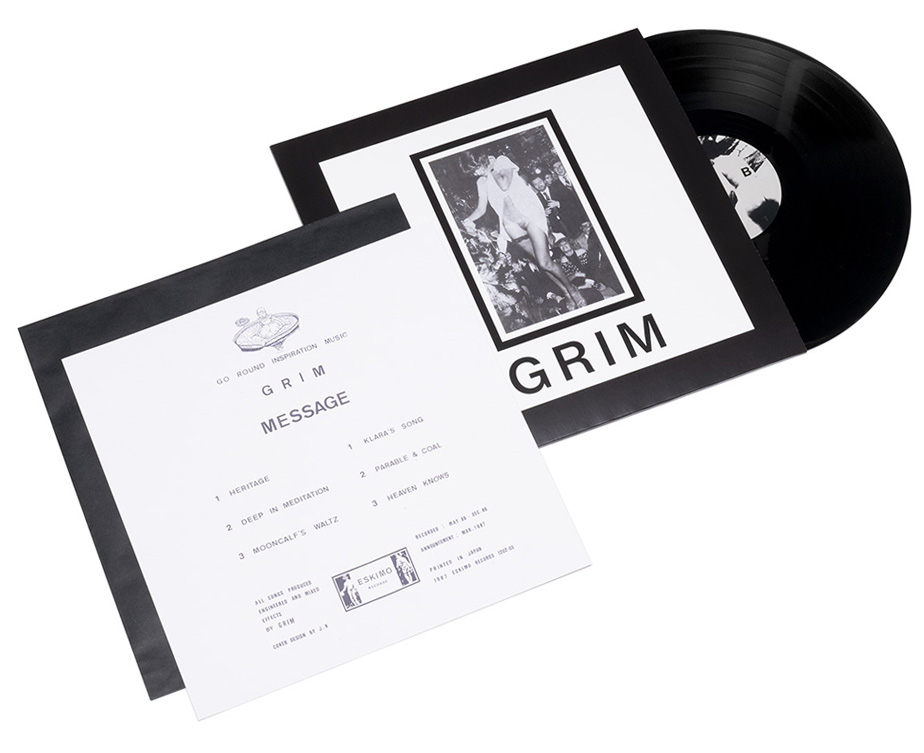 Visionary, wild, and weird, this beautifully produced LP is issued in a very limited edition of 199 copies, and is an absolute must for any fan of Grim, Japanese noise, and '80s DIY psychedelic pop.