Catherine Christer Hennix - Solo for Tamburium
The truly astounding, forth entry in Blank Forms' ongoing series of previously unreleased music by the Swedish composer, musician, poet, philosopher, mathematician and visual artist, Catherine Christer Hennix, "Solo for Tamburium" - beautifully produced double LP issued in a heavy-duty tip-on gatefold sleeve - delves into the composer's incredible body of contemporary explorations of processed and manipulated tamburas drones, drawing out uncharted harmonic dimensions and psychoacoustic phenomena, in what is unquestionable one of the most engaging and important records we've encountered this year.
By Bradford Bailey, 24 July 2023

When it comes to supporting the historical and contemporary contexts of experimental music, the New York based curatorial platform, publisher, and record label, Blank Forms, is doing a saint's work. Overcoming the adversity that has befallen the last year, they haven't slowed their pace, bringing out numerous publications and some seriously killer releases, not to mention exhibitions and events. Now they're back with yet another incredible deep dive into the body of recordings of Catherine Christer Hennix with "Solo for Tamburium". Building on the foundations of their previous four releases - "Selected Early Keyboard Works", "Selections from 100 Models of Hegikan Roku", "Unbegrenzt", and "Blues Alif Lam Mim" - by the legendary Swedish composer, musician, poet, philosopher, mathematician and visual artist, it's an absolutely astounding, mind-bending body of organized sound that elevates the territory of minimalist drone to new heights. Issued as a beautifully produced double LP, pressed at RTI, and housed in a gatefold tip-on sleeve, this one is truly astounding and as essential as experimental records come.





Catherine Christer Hennix is a legend within the field of experimental music who emerged into the global consciousness during the late 1960s and early '70s. She began her creative career playing drums, before going to work at Stockholm's pioneering Elektronmusikstudion (EMS), where she helped develop early synthesizer and tape music. In 1968, she traveled to New York where she met Fluxus artists Dick Higgins and Alison Knowles and developed fruitful collaborative relationships with numerous luminaries associated with the movement, notably Henry Flynt and La Monte Young, the later of whom would introduce her to her teacher Pandit Pran Nath. Despite the fact that Hennix has worked steadily across the last half-century, remaining highly regarded over the breadth of that time, until the last ten years her recorded output has remained largely unreleased, making Blank Form's standing dedication to her work, that much more important, as it has allowed us to fully grasp how significant her contribution has been.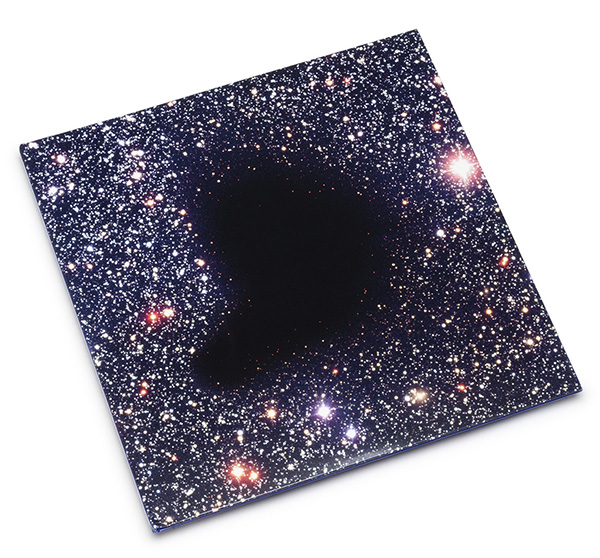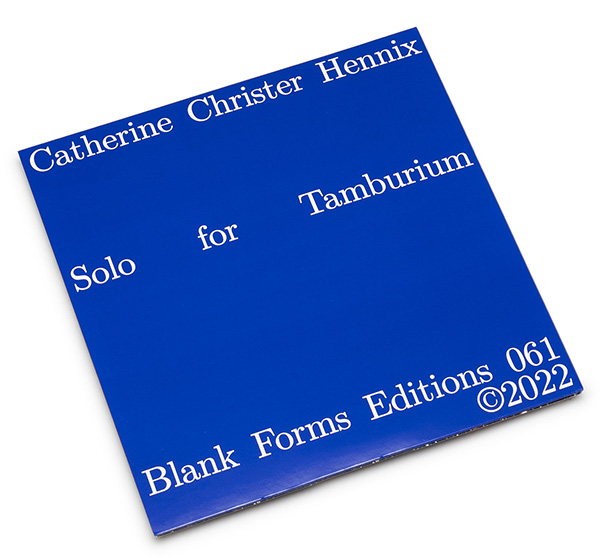 The majority of the work that has appeared by Hennix in recent years has focused on the artist's previously unreleased archival works, somewhat overshadowing her brilliant contemporary activities with the just intonation ensemble, the Chora(s)san Time-Court Mirage, which has featured musicians Amelia Cuni, Amirtha Kidambi, Chiyoko Szlavnics, Hilary Jeffrey, Amir El-Saffar, Benjamin Duboc, and Rozemarie Heggen. In addition to this, she has also developed a remarkably singular solo practice that centers around the Indian drone instrument, the tambura. It is this work that falls into the focus of Blank Form's latest, "Solo for Tamburium".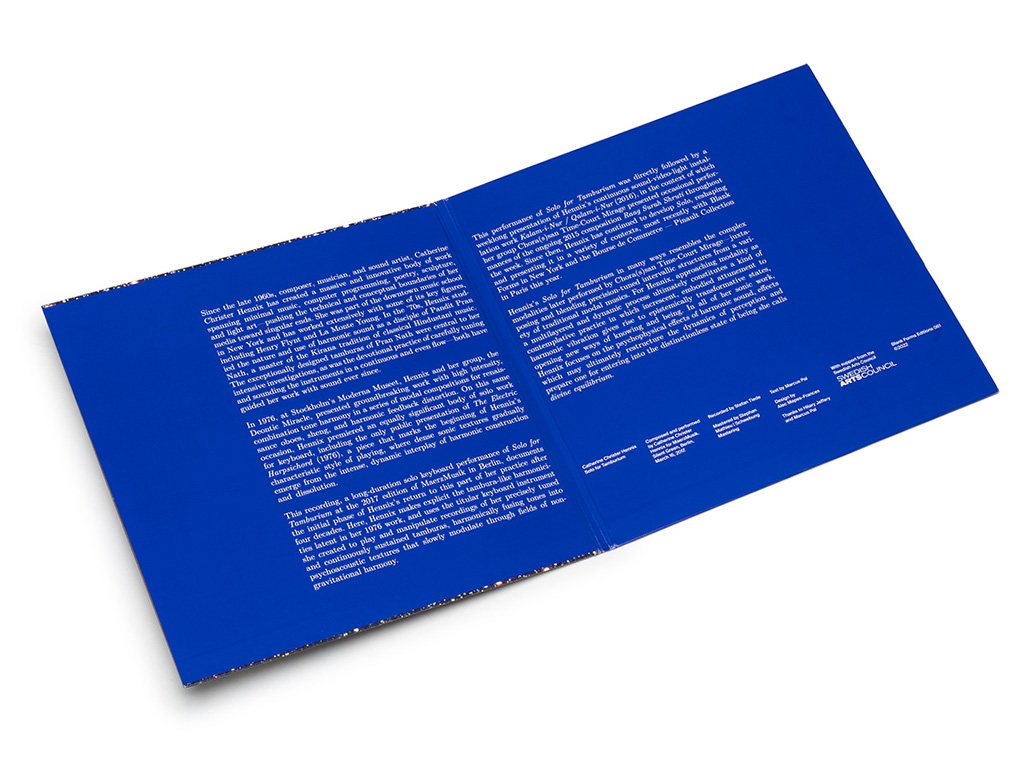 Drawing a direct link to the period the she studied Hindustani classical music under Pandit Pran Nath, "Solo for Tamburium" belongs to Hennix's broad attempt to map the non-gravitational harmonics of modal music - specifically the raga, maqam, and the blues - onto a tuned keyboard, in this case playing and manipulating recordings of her precisely tuned tamburas drones through a keyboard interface, harmonically fusing tones with psychoacoustic and ornamental textures. In a constant state of refinement since its debut in 2017, Blank Forms' double LP release of "Solo for Tamburium" captures the work in a truly remarkable state: an intoxicating and ecstatic gesture of drone like almost nothing fans of minimal music will have ever encountered.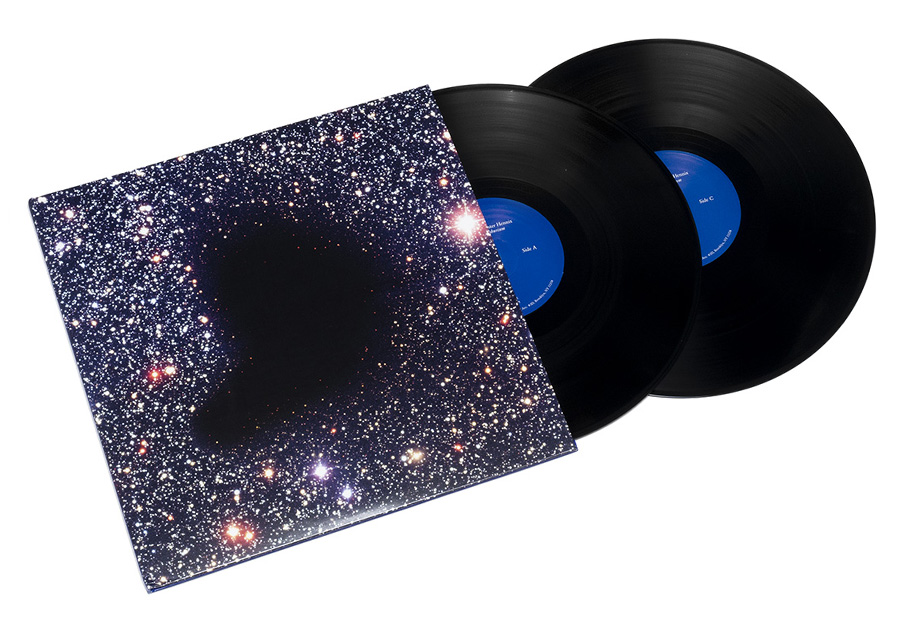 While exceptionally meditative, what's arguably most striking about this iteration of "Solo for Tamburium" is how restless and frenetic it is within the sheets of intersecting tonality. It is a work of Minimalism that dances via its rapidly delivered notes, colliding into unity as stunning blankets harmonics, pushing a similar of sonority territory first explored by Terry Riley in seminal works like "Reed Streams" and "Persian Surgery Dervishes" into uncharted zones.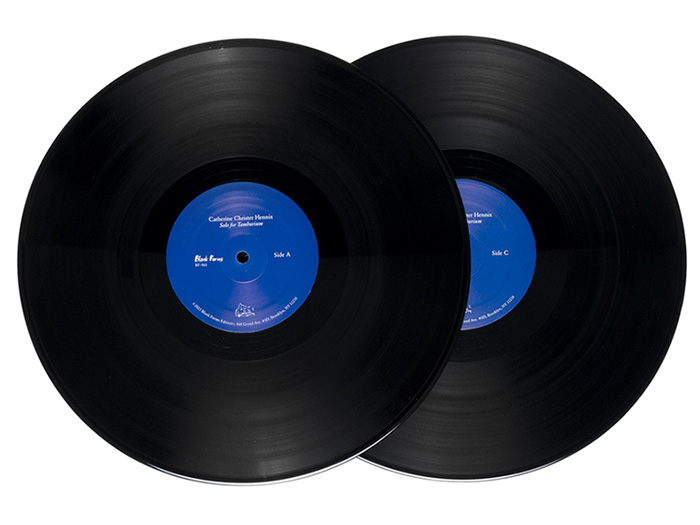 Truly remarkable on every count, "Solo for Tamburium" might just be the best record that Catherine Christer Hennix has ever made, and certainly high among the best new releases we've encountered this year. It's a ten out of ten and essential as they come. Issued by Blank Forms as a beautifully produced double LP, pressed at RTI, and housed in gatefold tip-on sleeve, it really doesn't get any better than this.