Ibliss - Supernova
Wah Wah's been doing some pretty incredible work recently. One after another, they've delivered obscure gems from the shadowy histories of music. Their latest - a beautiful vinyl reissue of "Supernova", the lone outing from Ibliss from 1972 - is among their most exciting of late. Taking us deep into the krautrock / kosmische scene, it represents a rare window into a group of artists that swirled around Kraftwerk during their early years. A percussive heavy, jazz infused outing into heavy psych, recorded with none other than Conny Plank behind the controls, that graced the original NNW list, it's regarded by many as one of the greatest lost albums created in Germany during those halcyon years.
By Bradford Bailey, 18 October 2022

Since the interest in the movement was reignited during the 1990s and early 2000s, the reissue market has taken countless deep dives into the sonic universe that roughly falls under the banners of krautrock and kosmische. This movement, emerging in Germany during the late 1960s and extending across the 1970s and '80s, can best be understood as a loose constellation of artists and bands - often working with little or no awareness of each other - that fused avant-garde approaches with elements of rock (in addition to sometimes prog, psychedelia, jazz, and any number of other touchstones) to create unique forms of countercultural music. As is often the case in these instances, over the years the reissue market has focused its gaze predominately toward the more obscure and underground of these projects. While by no means well known, Wah Wah's latest, a beautiful vinyl reissue of "Supernova", the lone LP produced by Ibliss in 1972, brings back to surface and drowns the ear in a crucial current that gave birth to so much more. It was this band that charted the direction for a number of members of Organisation - the band that morphed into Kraftwerk, and Kraftwerk itself. Combining percussive tribalism, heavy psych jams, and elements of jazz, not only is it an intoxicating listen, but it represents a rarely heard corner of history from within one of the most exciting musical moments that Europe has ever seen. Limited to 500 copies, issued in a gatefold sleeve that faithfully reproduces the original cover, with extensive liner notes, don't sleep, it's not going to sit around for long.





Formed in the Rhineland during 1971, Ibliss was a quintet formed by percussionist Basil Hammoudi (formerly of Organisation, the Kraftwerk precursor launched in 1968 by Florian Schneider and Ralf Hütter), drummer Andreas Hohmann (who features prominently on Kraftwerk's first LP), brothers Wolfgang and Norbert Büllmeyer (bass and guitar respectively) and Rainer Büchel on sax and flute. Developing their sound over the first year of their activities, the band entered Hamburg's Windrose-Studios with the legendary producer and engineer, Conny Plank, behind the controls and set out to record their lone release, "Supernova", issued by Spiegelei in 1972.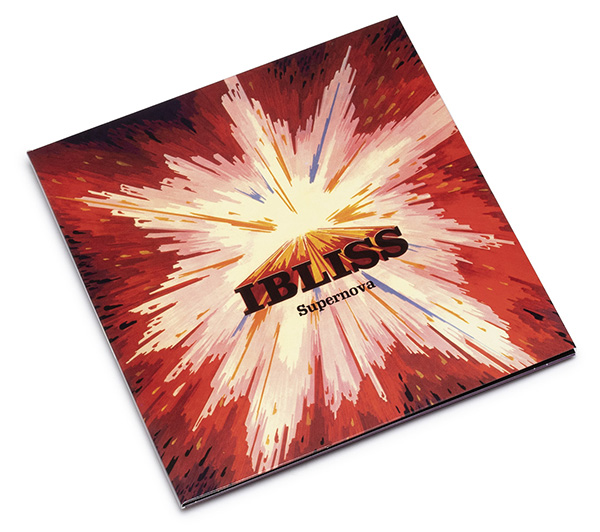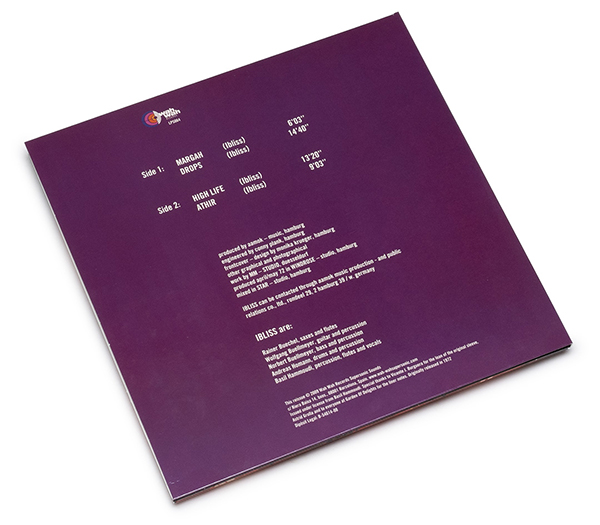 Falling roughly into a similar territory as the output of Kollectiv, Thirsty Moon, Niagara, Annexus Quam, and Embryo, Ibliss' "Supernova" was largely overlooked at the time, but has slowly built a cult following over the years. Eventually cited as one of the great, unknown albums within the krautrock canon, this truth was certified by its inclusion on Steven Stapleton original Nurse With Wound List, causing rare copies of the original pressing to push into eye-watering prices on the collector's market. Comprising four long-form tracks, with each member locked into tight conversation with the next, the album embarks into the zone of heavy middle-eastern flavoured psyche, driven by tribal percussion.

Hypnotic and emotive, while slightly set apart by its incorporation of both fusion and free jazz elements, and emphasis on the rhythm section, it's an album that flirts with spacier temperaments embraced by contemporaneous bands like Hawkwind and Amon Dull, while pointedly taking an earthier stance that keeps their feet firmly planted in throbbing soil. Bearing the unmistakable stamp of Conny Plank, who could ask for more from a lost krautrock gem.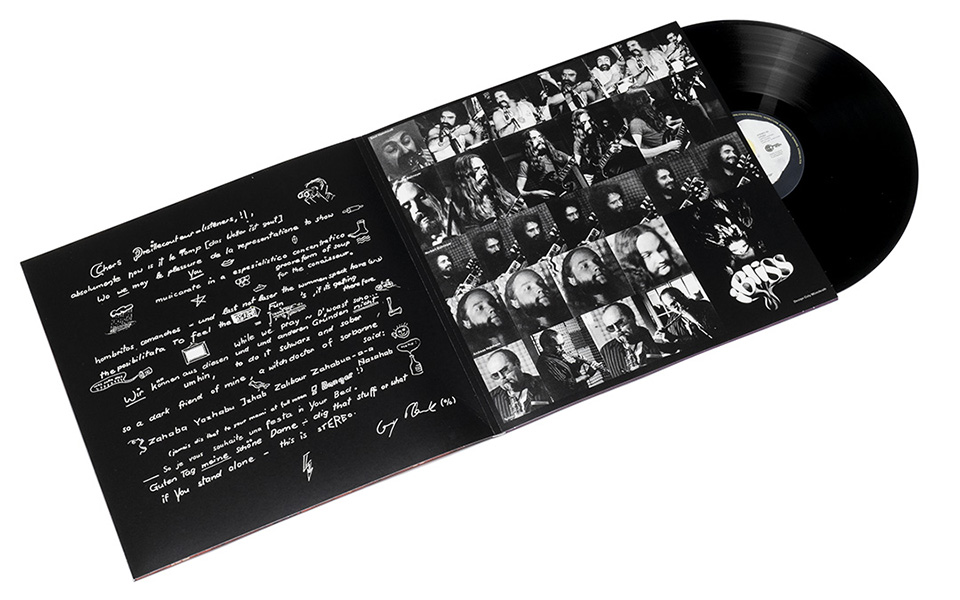 For anyone that might have wondered what Kraftwerk might have sounded like if they had followed the path originally laid out within Organisation or their first three records, "Supernova" might just be it. Issued by Wah Wah in very limited vinyl pressing of 500 copies, this is a very rare chance to get your hands on these wild and wonderful sounds.