Idea Fire Company
The venerable Horn of Plenty returns with "Bathroom Electronics", a brilliant new creative excursion from Amherst, Massachusetts' legendary Idea Fire Company - the duo of Scott Foust and Karla Borecky, joined by Timothy Shortell and Matt Krefting on synths. Their 20th full-length, and marking the group's 35th year of endlessly shapeshifting activities, comprising four stunning pieces of DIY electronics (recorded in bathrooms), it's nothing short of a high-water mark in their illustrious career, intertwining irreverent avant-gardism with a rare sense of humanity and restraint.
By Bradford Bailey, 08 November 2023


Over the last few years, the London based imprint, Horn of Plenty, has emerged as a crucial voice in the landscape of contemporary sound. Led by the ears, heart, and principled vision of its founder Nick Hamilton, via releases by artists like Moniek Darge, Valentina Magaletti, Francis Plagne, Paul Chain, The Apostles, Nova Scotia, Annelies Monseré, Little Skull, Eyes of the Amaryllis, and numerous others, the label has continuously looked beyond the beaten path and dominant trends, issuing important works that are bound as a band of outsiders under the label's umbrella by the unifying force of singular artistic vision. It would be hard to think of a better fit with Horn of Plenty's modus operandi than Idea Fire Company, whose "Bathroom Electronics" is the latest entry in the label's already shimmering catalog of LPs. Marking the legendary group's 35th year of activities - encountering them sculpting an unparelled body of grassroots electronic avant-gardism across the album's two sides - this beautiful LP is issued in a very limited edition on black vinyl, housed in a full color gloss sleeve with grey paper inner sleeve. Absolutely fantastic and not to be missed.





Based in Amherst, Massachusetts, Idea Fire Company - the duo of Scott Foust and Karla Borecky, joined by a rotating cast of collaborators - first appeared within the American underground during the late 1980s from the ashes of early projects like XX Committee, Story of Failure, and Anschluss, as outlying forerunners of a global constellation of irreverent experimentalists that would come to include Harry Pussy, The Dead C, The Shadow Ring, A Handful of Dust, The Tower Recordings, Hall of Fame, and numerous others. Their early releases - issued on Foust's own Swill Radio imprint - included mission statements like the Anti-Naturals manifesto, where they outlined their pursuit of a new total-aesthetic to challenge the ongoing pervasion of the Spectacle. Their growing catalogue, although honoring these early intentions and still very much rooted in the ethos of their formative post-punk / early industrial years, also nods to the sacrifices undertaken in their pursuit and has increasingly - across albums appearing on noteworthy imprints like Kye, Recital, Feeding Tube and Ultra Eczema - begun to incorporate diverse touchstones drawn from kosmische, minimalism, jazz, classical and avant-garde techniques into their sound.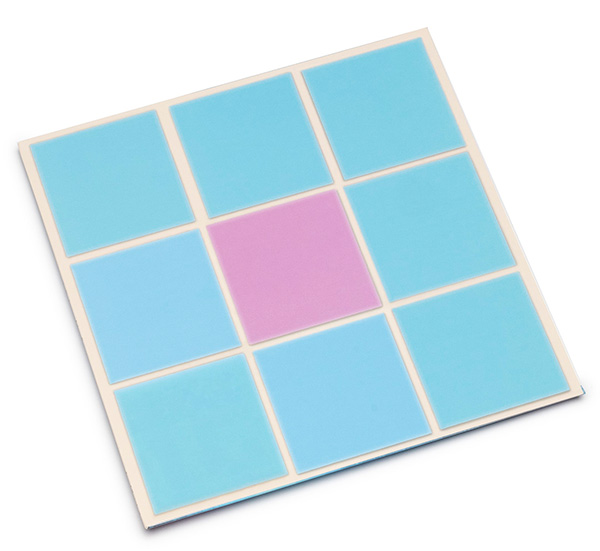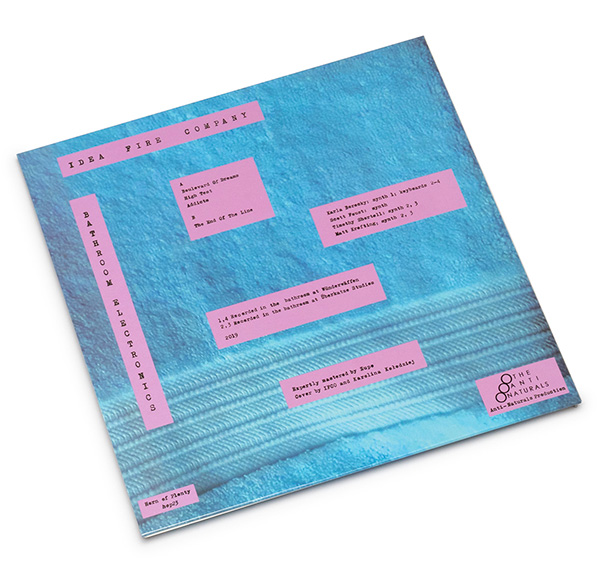 "Bathroom Electronics", more or less, is Idea Fire Company's 20th full-length. Recorded in the bathrooms of Wünderwäffen and Überkatze Studios and encountering Borecky and Foust on synths and keyboards, joined by Timothy Shortell and Matt Krefting, by avoiding the trappings of contemporary electronic music - sequencers, computers, and overdubs - the band lent their focus toward drawing the most from their instruments and recording equipment, transforming self-imposed limitations into startling gems across each of the album's four tracks, imbuing each with a seductively surprising sense of humanity that allows the music to breathe and transport the listener into an intimate proximity with the performers.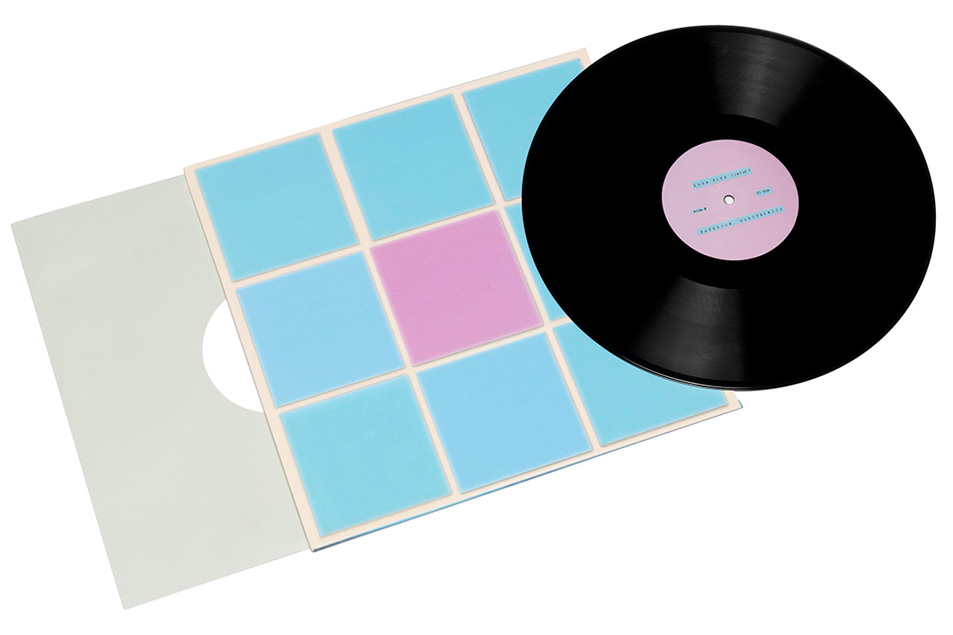 Stripped back and profoundly elemental in their use of tonality, texture, the natural ambience and reverberate of the bathrooms within which they were recorded, each of "Bathroom Electronics'" four pieces - "Boulevard of Dreams", "High Test", "Addicts" and "The End of the Line" - bridge the gaps between the irreverent avant-gardism of Dada, Futurism, and Fluxus, post-war electroacoustic experiments and bedroom DIY, taking the listener on something akin to a "pataphysical" odyssey through humble arrangements of expressive sound.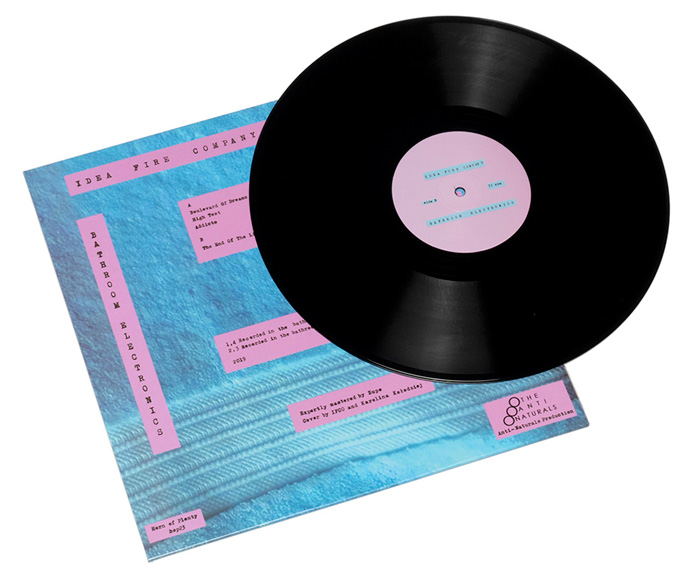 As ever, Horn of Plenty has ventured out on a limb, plumbed the depths, and come up with gold with Idea Fire Company's "Bathroom Electronics". Issued as a very limited edition on black vinyl, housed in a full color gloss sleeve with grey paper inner sleeve, it's as highly recommended as they come.