Jacques Bekaert
In a truly great moment for reissues, Metaphon delivers one of the best of the year: the first ever vinyl reissue of Jacques Bekaert's monumental self-titled LP for Igloo from 1981. An unprecedented window into a singular creative mind, including contributions by Takehisa Kosugi, David Behrman, David Rosenboom, Maggi Payne, Georges Lewis, and numerous others, it's a masterstroke of electroacoustic composition that achieved nothing short of holy grail status for collectors over the years, which manages to entirely recalibrate the listener's mind.
By Bradford Bailey, 16 December 2022

Working at a slow, meticulous pace, for a decade and half, Metaphon - the Brussels based imprint run by Timo Van Luijk - has continuously illuminated fascinating trajectories within a number of historically neglected contexts of electronic music and sound art. Primary focused on work produced in Belgium - with their own criteria of personal taste guiding them well - they've produced an incredibly important body of albums that endeavour to respect and supports the music and those who make it. In the midst of an incredible run - having recently released important works by Jan Bruyndonckx, Johannes Fritsch, Toshi Ichiyanagi, Michael Ranta, and Takehisa Kosugi's - they're back with the first ever vinyl reissue of Jacques Bekaert's astounding self-titled LP, originally issued by the seminal Igloo imprint in 1981.

A long-standing holy grail for countless experimental music fans, its two sides gather three astounding compositions, created in collaboration with some of the most important voices in 20th Century sound: Takehisa Kosugi, David Behrman, David Rosenboom, Maggi Payne, Georges Lewis, and numerous others. Absolutely incredible and not to be missed. A truly legendary album - issued in a very limited edition of 500 copies on vinyl - has finally returned to our hands.





Born in 1940 in Bruges, Belgium, Jacques Bekaert has worked jointly as a composer, journalist, and photographer over the course of his career. While incredible active - primarily composing for small ensemble, magnetic tape, and electronic media - he has only released two bodies of recordings, "Summer Music 1970", issued by Lovely Music in 1979, and the self-titled LP before us, issued by Igloo in 1981. During the early 1960s, Bekaert attended analysis and composition classes of Henri Pousseur at the Basel Conservatory, in addition to working at Apelac Studio for Electronic Music in Brussels, Studio for Electronic Music at Brandeis University and the electronic music studio at Mills College. Over the course of this period, he was very much at the centre of global experimental avant-garde, performing with the Sonic Arts Union, Hugh Davies, Philip Catherine, George Lewis, and John Cage, among a near countless number of others. Among his notable achievements was the co-founding of the widely celebrated group Transition, alongside Takehisa Kosugi, in 1972, which also included the membership of Michel Herr and Ryo Koikeper, and formed widely. Notably, their only available recorded document is "Mon Petit Album", the final track on Bekaert's self-titled LP.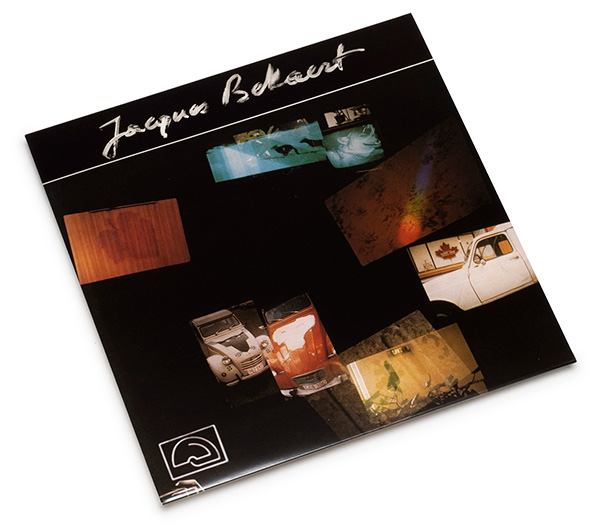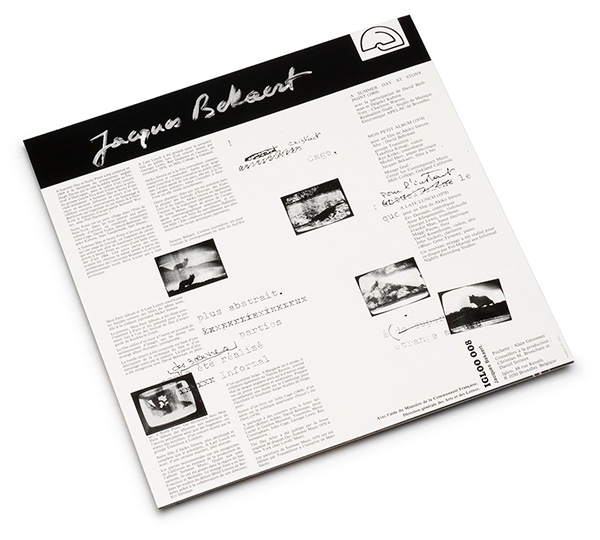 The aforementioned album, comprises three incredibly important works by Bekaert composed between 1969 and 1978, beginning with the side long "A Late Lunch", created as the soundtrack for Akiko Iimura's 1978 eponymous film. Composed for acoustic instruments - played by Maggi Payne, George Lewis, David Rosenboom, Blue Gene Tyranny, and others - and field recordings, all brilliantly reconfigured and mixed into a surreal, immersive soundscape by Bekaert, the work is a sprawling gesture in sonority, mood, and texture that entirely defies its own sense of expectation at every turn, deploying a wild mix of superposition and speed change of recordings, radical sound effects, and juxtaposition.

Commissioned in 1969 by the English composer, Hugh Davies, who presented it at the Harrogate festival later that same year, the album's second work, "A Summer Day at Stony Point', draws upon multiple streams. Created with the participation of David Behrman, Shigeko Kubota and Charlotte Warren, the title is a reference to a small village in New York State where John Cage co-owned a small pseudo-commune art resort where like-minded artists gathered, and where the work began as a page of a journal that utilizes a series of sound sources recorded in that location on one beautiful day in the summer of 1968. Realized between the electronic studio at Brandeis University and Henri Pousseur's APELAC Studio in Brussels, the work is a writhing gesture of electroacoustic composition, pulsing electronics working in and out abstract forms, to sculpt a remarkably imagistic impression of time, place, and senses through which it was conceived.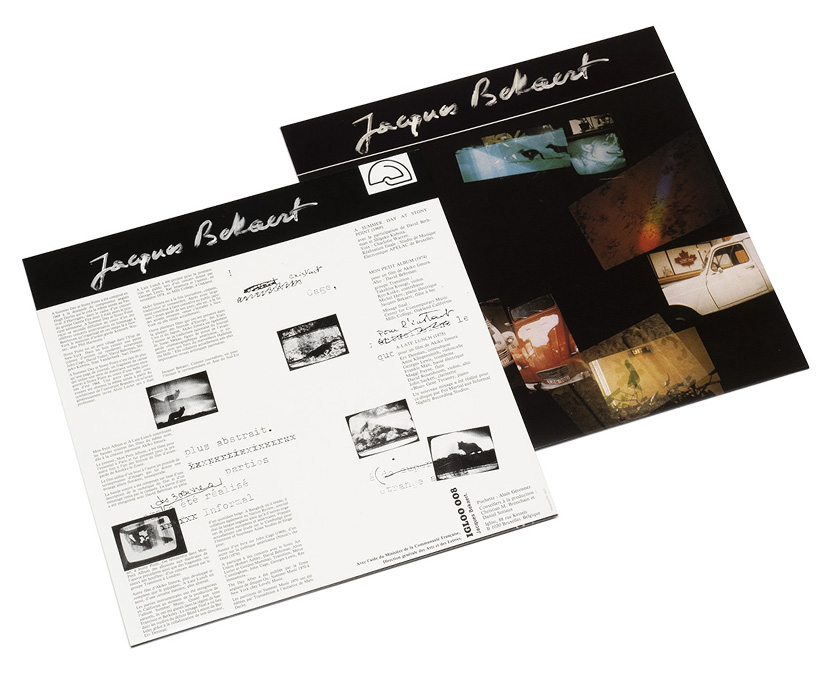 Completing a beautiful cycle, the album concludes with a second soundtrack composed for the filmmaker Akiko Iimura, in this case for his 1973 film "Mon Petit Album", which lends its name to Bekaert's piece. Composed from a simple description of the technique of the film and its time span, it represents the lone document of the group transition, made up of Michel Herr, Bekaert, Takehisa Kosugi and Ryo Koike - the latter two both members of the Taj Mahal Travelers - encountering them joined by recordings of David Behrman on alto sax, captured in an outdoor recording at Stony Point. Almost dreamlike in nature - atmospheric, quiet, and pastoral throughout -
threads of instrumental and electronic sounds are elegantly folded into field recordings that capture outdoor, rural environs and friends speaking, whistling, and singing. From these root elements, Bekaert weaves a warm, immersive sonorous environment, which particularly when placed as a counterpoint to the album's whole, illuminates the composer's astounding versatility, range, and skill.