Jocy De Oliveira - Raga na Amazônia
Dropping what will easily be one of the most important releases of the year, Discos Nada returns with the Brazilian composer Jocy de Oliveira's "Raga na Amazônia", comprising a body of rarely heard, astounding works from the '80s and early '90s that followed in the wake of her seminal 1981 elecotroacoustic masterpiece "Estórias Para Voz, Instrumentos Acústicos e Eletrônicos". Utilizing voice and electronics in real time, the LP's four compositions weave startling worlds at the juncture of sonic imagism and abstraction, presenting yet another missing link in the history of Latin America's astounding musical avant-garde.
By Bradford Bailey, 11 January 2022

Despite being among the most striking creative gestures of the mid to late 20th Century, artefacts of Latin American musical avant-garde are as rare as they come; cast into the shadows by political circumstances and an entrenched critical establishment that has historically favoured artists from Europe and the United States. Among these thriving, under-acknowledged creative contexts was Brazil, a country that remained under a military dictatorship from 1964 to 1985, which thankfully has become increasingly illuminated by reissues, archival releases, and compilations, in recent years, highlighting the work of visionary artists like Marco Bosco, Priscilla Ermel, Fernando Falcão, and Jocy de Oliveira, whose astounding 1981 LP, Estórias Para Voz, Instrumentos Acústicos e Eletrônicos, was reissued by Blume back in 2017. A mind-blowing gesture in electroacoustic composition, it peals back historical perceptions and writes the world anew, revealing one of the most important and singular artists working anywhere during its moment. For decades, the album has remained the primary document of de Oliveira's work from the '80s, but our dreams of hearing more have finally come true with Discos Nada's incredible releases, Raga na Amazônia, comprising the first ever vinyl release of works created by the composer between the mid-1980s and the early 1990s. Representing a long overdue follow up to the album that cemented de Oliveira in our hearts, contained within are among the most incredible electroacoustic sounds we're likely to encounter all year.





Born in 1936, Jocy de Oliveira began her career as a concert pianist, dedicating her efforts to cutting edge works of the 20th Century avant-garde, working with major orchestras - notably under the baton of Stravinsky - in the United States and Europe, while having pieces written for her and premiering of works by seminal composers like Berio, Xenakis, Santoro, Cage, and Manuel Enriquez.
During the early 1960's, Oliveira shifted her efforts toward composition, launching a highly individual practice that blurred the lines between performance and composition, folding sound into public and private interventions, theatre, installations, film, video, tape, and the concert hall. Her collaborative work with Luciano Berio, Berio Apague Meu Spot Light, is recognised as the first performance of electronic music staged in Brazil, and in 1968 she joined Pauline Oliveros and Annea Lockwood as one of the only three women (and the only Latin American) asked to contribute to the legendary publication Source: Music of the Avant Garde, participating in its fourth and seventh editions.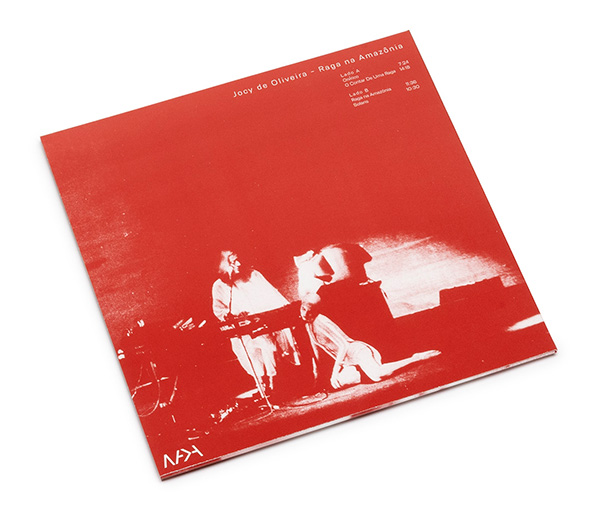 For most of those lucky enough to have encountered it, Oliveira's 1981 LP, Estórias Para Voz, Instrumentos Acústicos e Eletrônicos, represents a high-watermark in Brazilian experimental and electroacoustic music that has left them longing for more. Thanks to Discos Nada's latest release, Raga na Amazônia, it is no longer a free-standing document of Oliveira's efforts from the era. Almost picking up where it left off, it gathers four works created between the mid-1980s and the early 1990s.
Unified by the practice of blending electronics with voice in real time, Raga na Amazônia begins with Oniric, a work drawn from Oliveira's electroacoustic opera, Fata Morgana, composed in 1987. Decidedly experimental in approach, deploying Yamaha TX and DX7 synthesizers, bubbling textures and tones draw striking harmonic resonances into the foreground within sweeping passages of articulated sonic abstraction. This is followed by two "ragas", Telling of a raga, and Raga in the Amazon.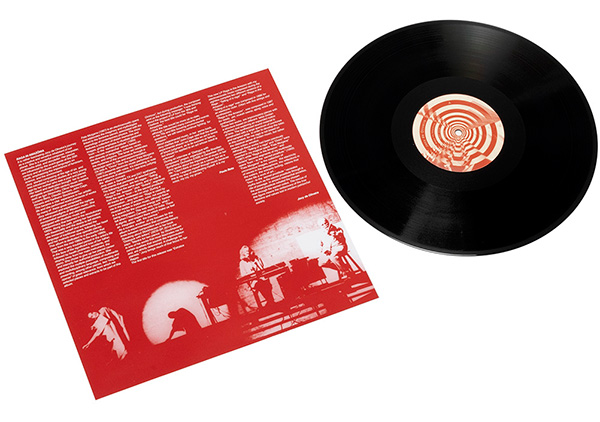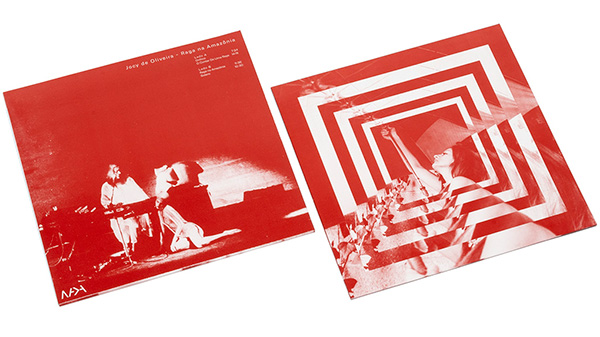 Oliveira describes her approach to the raga form as being "…in the sense of emotion, color, not exactly as musical modes in Indian music, although there is a search for the universe energy and human being integration. This was very much what I felt when I heard Carnatic music in India. There is dignity and respect there which make us feel an integration with the cosmos", a conceptual sentiment rings across both Telling of a raga and Raga in the Amazon, as blends elements of Brazil's multicultural identity and Indian classical music into rhythmically driven expanses of singular experimentation.
Raga na Amazônia - a title that references the composer's long standing environmental concerns and fight for the Amazon - concludes with Solaris, taken from her opera Inori – to the sacred prostitute. Winding like a snake across its duration, slow moving rhythmic and tonal structures, underscored by drone, sculpt a startling inner world that weaves images as dense and full of life as the jungle from which the album draws its name.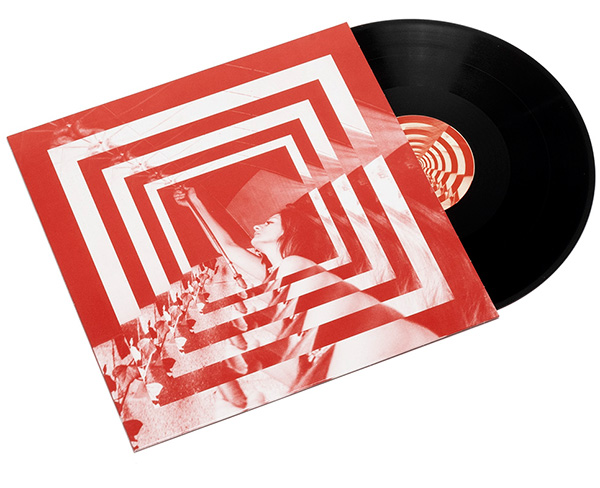 Engrossing and creatively visionary, Raga na Amazônia is staged to be one of the great revelations of 2022, bringing one of the work of Brazil's most important avant-garde and experimental composers, at crucial and largely inaccessible period in her career, onto the world stage at last. Issued on vinyl by Discos Nada with an insert containing unseen photos and texts by Jocy de Oliveira and the musician and researcher Paulo Beto. As historically important and essential as they come.