Jon Gibson and Ellen Fullman
Jon Gibson's "Songs & Melodies", largely comprised of previously unissued recordings made between 1973 and 1977, and Ellen Fullman's "In the Sea", originally self-issued by the artist on cassette in 1987 - both of them now as rare and sought after as they come - are reissued on Superior Viaduct as two double LPs for the first time.
By Bradford Bailey, 12 February 2020
Since their launch nearly a decade ago, the San Fransisco based imprint, Superior Viaduct, has become a beacon in the landscape of underground music. Rather embracing a single focus, their catalog has grown to embrace the one and new - from vibrant contemporary efforts to stunning reissues and archival releases, spanning nearly every genre that can be called to mind. That said, it's impossible to ignore the imprint's deep dedication to historically seminal efforts of avant-garde and experimental music. One after another, astounding, rare efforts by many of this world's most important names have re-emerged into the light, and the two before us now are among the most exciting to date - Jon Gibson's Songs & Melodies, largely comprised of previously unissued recordings made between 1973 and 1977, and Ellen Fullman's In the Sea, originally self-issued by the artist on cassette in 1987, and now as rare and sought after as they come.
Entering the fray during the 1960s, across the last six decades, the composer, wind instrumentalist, and visual artist, Jon Gibson, has remained a central player within the landscape of American experimental and avant-garde music. A rare artist, dedicating equal energy to supporting the realisation of the work of his peers - Steve Reich, Philip Glass, Terry Riley, La Monte Young, and others - as to his own, the sum total of his contribution has few equivalents. Among Jon Gibson's most important contributions to the history of minimalist music are two remarkable LPs - Visitations and Two Solo Pieces - issued during the 1970s by Philip Glass' private imprint, Chatham Square. Long hunted by collectors until they were reissued by Superior Viaduct, they represent a crucial expansion of how we understand this spectrum of sound, emerging from the heart of it all. Now Superior Viaduct returns with another astounding window into this world, Songs & Melodies, a body of work composed by Gibson between 1973 and 1977 - the same era that gave us Visitations and Two Solo Pieces - most of which has never before seen the light of day.



Comprised of 7 discrete works, stretching out across the four sides of the double LP, built from a remarkable range of temperaments and instrumentation, Songs & Melodies captures an image of the New York avant-garde in a crucial, evolutionary state - building a radical music, which invites the listener to occupy its harmonic grace.

Ranging from introspective piano meditations to intellectually striking ensemble works, long, drifting tones immerse the ear, placed against numerous, dynamics realisations of the cycling, repetitive structures of tones that long helped define minimalist music for what it is - each marked by the composer's distinctly subtle approach to sound - culminating as an entirely visionary body of sound that stands with the best of seminal works made by his peers from this moment. If that wasn't enough, Songs & Melodies sculpts an even more dynamic image of a music in a state of constant change, through instrumental contributions made by a number of the most remarkable figures of an emerging generation - Arthur Russell, Barbara Benary and Julius Eastman - each staged to take musical minimalism into an entirely new realm over the coming decades, making the long overdue emergence of these works even more historical important.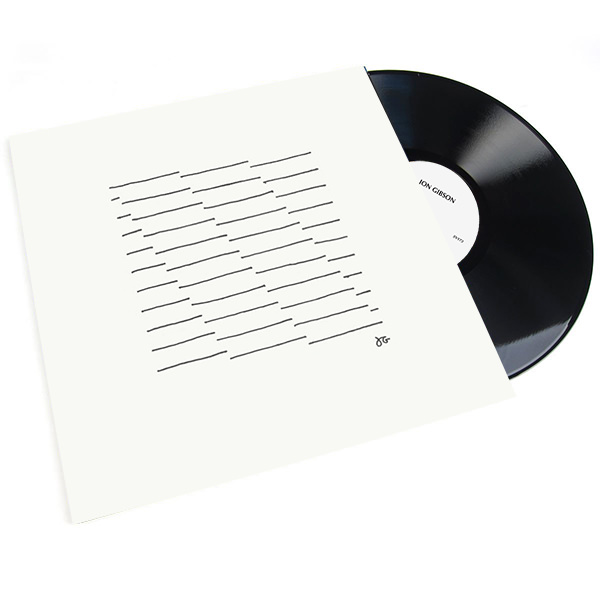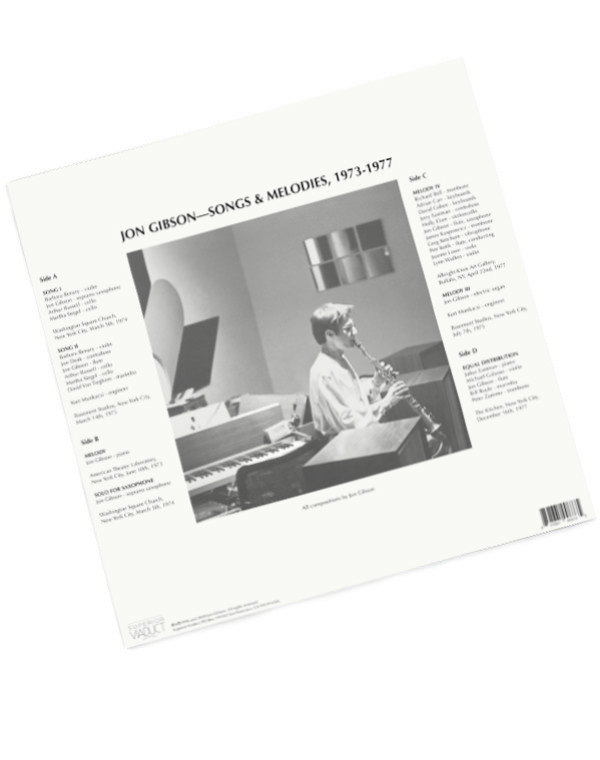 Absolutely stunning and immersive from start to finish, Gibson's Songs & Melodies is an absolute revelation. So musically brilliant that you can't help but wonder why his name has been allowed linger below his more famous peers. Produced with the love and care for which Superior Viaduct has become known, complete with a cover image hand-drawn by Gibson for a concert in 1974, this is unquestionably one of the label's best releases to date. Not to be missed on any count. Absolutely essential for any fan of minimalism or New York avant-garde.


It's been wonderful, over the course of the last decade, to witness the composer, musician, performer, and instrument builder, Ellen Fullman, emerge into the consciousness of new generations of avant-garde practitioners and fans. Belonging, along with peers like Arnold Dreyblatt, Laurie Spiegel, Arthur Russell, Julius Eastman, Glenn Branca, and numerous others, to a generation who emerged across the 1970s and '80s in New York, entirely rethinking the terms experimental and minimalist music. Of all of them, Fullman was among the most radical and forward thinking, remaining a crucial contributor to the landscape of these musics ever since. Ellen Fullman is known for her development of The Long String Instrument, an entirely singular object that she began to deploy during the early 1980s. Stretching tuned strings across the expanse of a perforce space, played with rosined hands, the instrument, with her compositions for it, radically readdressed the line between sculpture, performance, and sound, sculpting an entirely new sense of possibility for minimalism and drone. Along with her 1985 debut album, The Long String Instrument, reissued by Superior Viaduct in 2015, Fullman's only output from the 1980s appeared on two self-released, incredibly rare cassettes - In the Sea and Work For Four Players and 90 Strings - recorded in 1987 at an unfinished office tower in Austin, Texas.





This, their first ever vinyl issue, gathers both of these seminal works across two stunning LPs, expanded to include a unreleased work from 1988 - Work For Two - recorded at De Fabriek in Den Bosch, Holland. Drenched in the droning, organ-like overtones for which Fullman's efforts have become renowned, importantly these are not solitary, but rather collaborative acts. Work For Four Players and 90 Strings, scored for 4 players - Fullman, Jane Botkin, Metis Policano and Daniele Massie, delves into the world of time and stagered transitions to astounding effect.

In the Sea includes the contributions of Santiago Villareal, playing the Long string Instrument with Fullman, while radically expanding to pallet with interjections of stunning, overtone singing. Staggering Stasis, on the other hand, expands the potential and contexts of the composer's thinking in yet another direction - dance - having been compassed for the performance, The Man Who Grew Common In Wisdom, by the Deborah Hay Dance Company.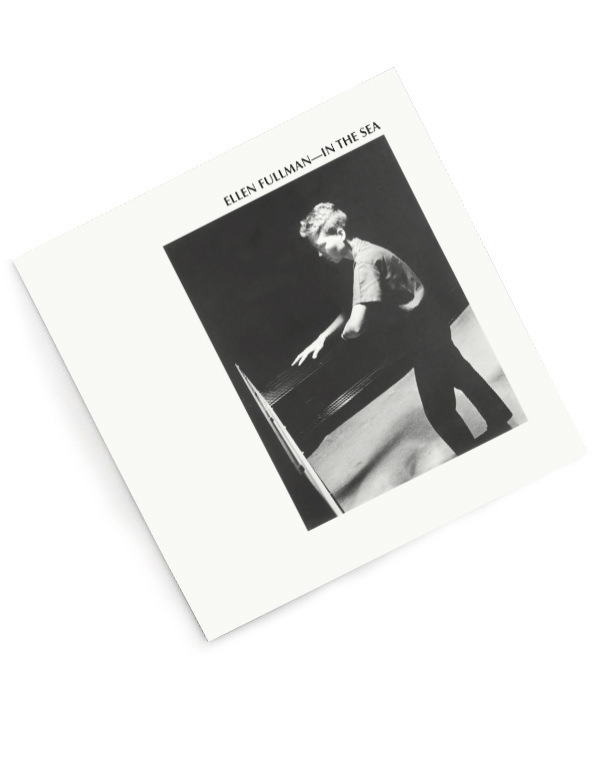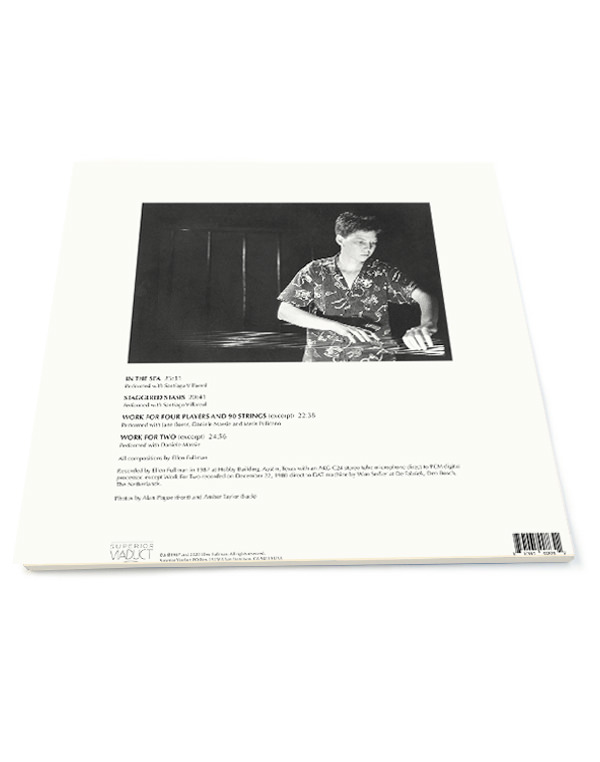 A crucial document from the early years of one of our great, visionary composers, Superior Viaduct's newly mastered double LP is absolutely mind-blowing and as essential as they come. Acoustic drone as its rarely been heard, effortlessly shattering the boundaries between performance, object, and sound. Absolutely not to be missed.