Julius Eastman - Stay on It
An absolute marvel, from Week-End Records comes the first ever vinyl release of two of Julius Eastman's most important works, 1973's "Stay on It" and 1981's "The Holy Presence of Joan D'Arc." Whether regarded as a pairing - the first being among his earliest performed compositions, and the second among his last - or viewed on their own, these works illuminate the vast scope and distance traveled across Eastman's musical quest for freedom. Recorded by two stellar ensembles under the composer's direction, now pressed in a limited edition of 500 vinyl copies, rarely have we heard such perfect balance of the composer's rage and joy.
By Bradford Bialey, 25 February 2022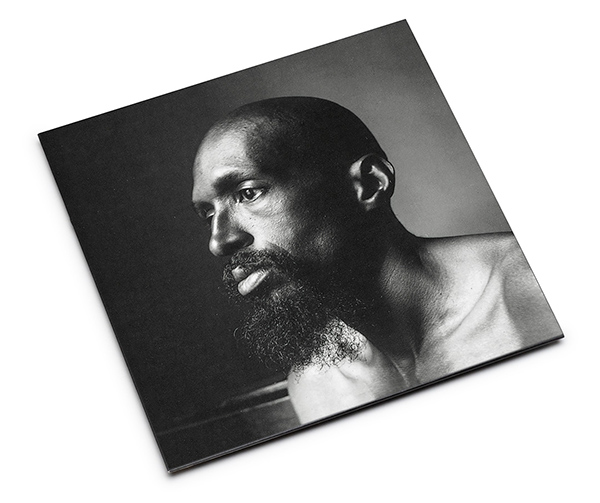 Time and circumstance weren't always kind to Julius Eastman. A celebrated figure within the New York experimental music scene during the 1970s and '80s, over the years following his untimely death in 1990 he and his work were lost from the collective consciousness. Thanks to the efforts of a small number of friends and devoted believers and a slow trickle of archival releases, it's been incredible to witness his ascending star over the last decade and half. Retrospectively, he has become regarded as one of most important voices of his generation. Since the issue of "Unjust Malaise" by New World Records in 2005 - the first release dedicated to his work - roughly a dozen album's featuring Eastman's compositions have appeared. Surprisingly, with the exception of Blume Editions' 2018 pressing of the "N**ger Series", his efforts remain sinfully unavailable on vinyl. Thankfully, Week-End Records is pushing against the tide with "Stay on It", comprising two of the composer's most important works - 1973's "Stay on It" and 1981's "The Holy Presence of Joan D'Arc". Both recorded by the composer with all-star ensembles, together they bookend Eastman's short career, illuminating where he came from, where he had been, and were his work came to an end. Issued in a limited edition of 500 copies, it's a much-needed entry in the Eastman's catalog, helping to upend long-standing perceptions of post-minimal music, as well as the activities of the '70s and '80s New York avant-garde.





During his tragically brief life, Julius Eastman burned like fire. A brilliant composer, pianist, and vocalist who, with contemporaries like Arthur Russell, Arnold Dreyblatt, Ellen Fullman, Rhys Chatham, Glenn Branca, and numerous others, pioneered the development of post-minimal music, he was among only a handful African American artists at the center of New York's experimental music scene during the 1970s and '80s. Contentious, confrontational, and brash, he was also among the first artists to draw the subjects of ethnicity and queer identity into conceptual sphere of that scene; interventions that rarely went down well within a musical context that was predominately middle-class, heteronormative, and white. Sadly, this led to attacks upon him by composers like John Cage, a factor that contributed to the long-lasting degradation of his legacy that has only just begun to be repaired.
Week-End Records' LP, "Stay on It", comprises two of Eastman's most important works. The first, "Stay on It" dates from the early 1970s, a period of important foundations for Eastman, which began with working at the University at Buffalo's Center for the Creative and Performing Arts, where he studied under Morton Feldman and the conductor Lukas Foss. While there, he encountered Petr Kotik - who he would go onto work closely with in S.E.M. - who was a member of the avant-garde ensemble Creative Associates. Together, they would present one of the opportunities for Eastman's work to be fully realized and heard by audiences, adding "Stay on It" - brand new at the time - to their repertoire while touring Europe in 1973.
While making clear nods to Terry Riley, Steve Reich, and Philip Glass, Eastman's "Stay on It" proposes a new path forward for minimalism. Rooted in notions of respect, mutual support, and creative openness, the score indicates "Players may choose to play and repeat the layered cells at their own discretion," and: "Each element (Theme, Cells) may be repeated ad lib. Cues to move to each next section may be visual, or a pre-determined musical cue." Rigorously demanding, the resulting sounds are minimal, while threaded by wild polyrhythms, writhing distances, and heavy grooves, as though Eastman deconstructing the groundwork of minimalism in real time through the interventions of free jazz. Recorded in concert at SUNY Buffalo on December 16, 1973, with a stellar ensemble of Amrom Chodos, Dennis Kahle, Jan Williams, Petr Kotik, Doug Gaston, Joseph Ford, Benjamin Hudson, and Georgia Mitoff, not only is it a landmark in Eastman's career, but within the entire canon of the 1970s avant-garde.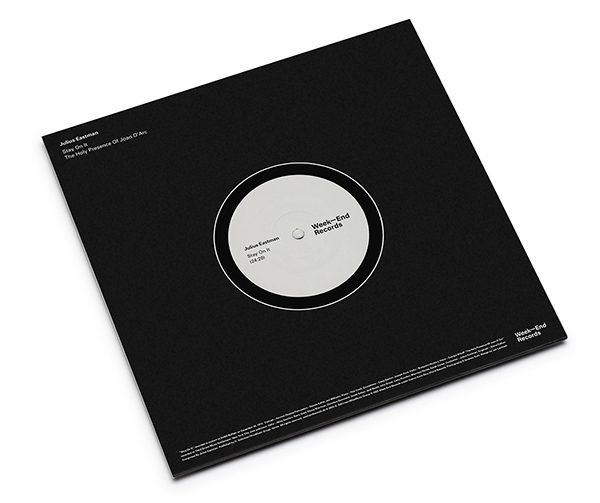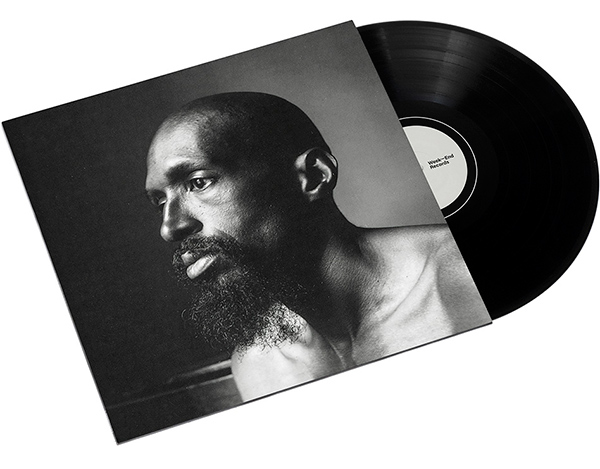 By 1981, when Eastman composed "The Holy Presence of Joan d'Arc", it's clear that time and personal experience had taken its toll. Whatever playfulness and joy that had been present within "Stay on It" was all but gone, leaving something dark and brooding in its place. Composed the year following his coming under sharp criticism by the black student union at Northwestern University during the premier of the "N**ger Series", and six years after being verbally attacked by John Cage at SUNY Buffalo - both of which challenged his right to freely express - it is one of the composer's last known works, feeling as though he is angrily pushing back.
His notes from its premiere set the tone, stating that the composition is "a reminder to those who think that they can destroy liberators by acts of treachery, malice, and murder. They forget that the mind has memory. They forget that Good Character is the foundation of all acts. They think that no one sees the corruption of their deeds, and like all organizations (especially governments and religious organizations), they oppress in order to perpetuate themselves. Their methods of oppression are legion, but when they find that their more subtle methods are failing, they resort to murder. Even now in my own country, my own people, my own time, gross oppression and murder still continue."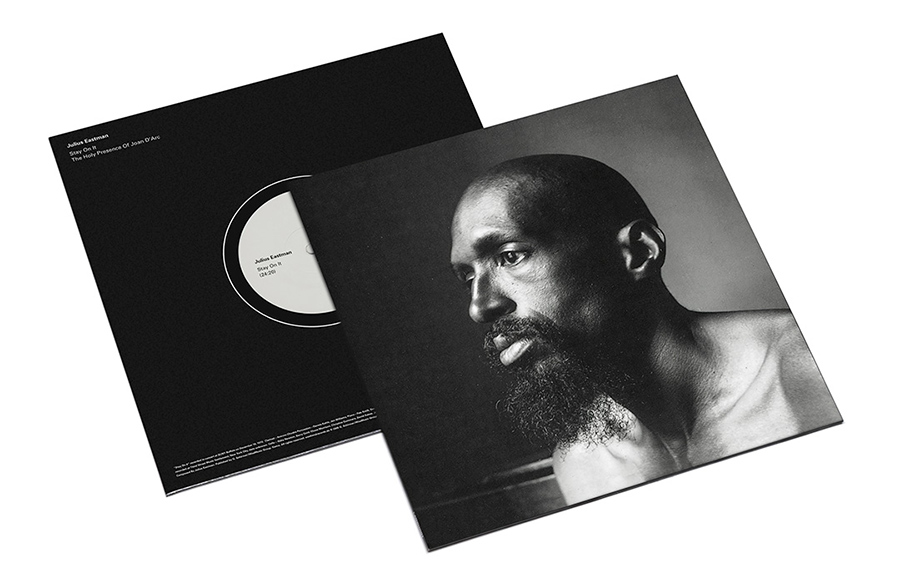 While repetition and compositional constraint still guide the way, "The Holy Presence of Joan d'Arc" actively defies most of the sensibilities of minimalism. It is dense, brooding, and filled with distance, presenting something existential and free from the bounds of clear musical idiom. Recorded by the incredible ensemble of Abby Newton, Barry Gold, Chase Morrison, Christine Gummere, David Sabee, Jodi Beder, Julie Green, Larry Rawdon, Maureen Hynes, and Sarah Carter, and recorded at Third Street Music Settlement in New York City under the baton of Eastman, while incredible forward thinking and radical, "The Holy Presence of Joan d'Arc" strays far from the tropes of its moment, feeling almost as though Eastman is also gazing back toward the more explicitly utopian principles embedded within avant-garde music from the early and mid-20th Century, culling new possibilities of freedom from the shadow.
Incredible in ways that only Eastman's work is, the two pieces that make up "Stay on It" - one from 1973 and the other from 1981 - particularly when placed in conjunction, bring the composer's project alive in fascinating new ways. Presented for the first time on vinyl in a limited edition of 500 copies, this one is as essential as records come.